On Saturday night, a fun group of bloggers and I enjoyed a great dinner in downtown Philadelphia.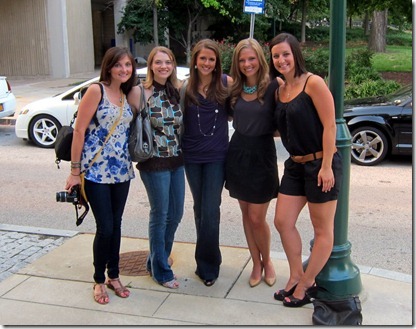 Hi Brittany, Tina, Courtney and Allison! (Gabriela, Gina and Gina's husband, Tom, joined us, too!)
Upon the recommendation of Pennsylvania native Gabriela, we ate at Pod, a trendy Asian fusion restaurant.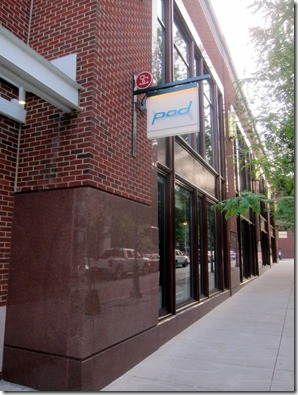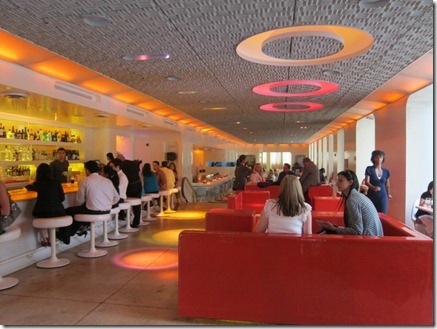 Doesn't this place just scream oh I'm so hip? It seemed like a place Samantha from Sex and the City would adore to me. (They did have sushi on the menu, after all. Any one else remember that episode?)
Upon taking our seats, we placed drink orders.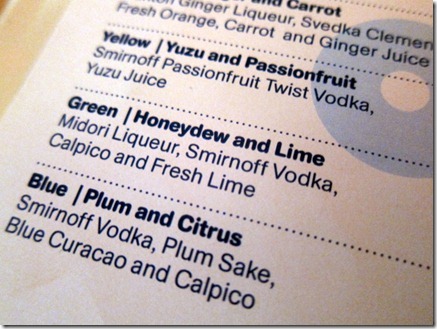 I opted for the green martini which was sweet, a little tart and really good!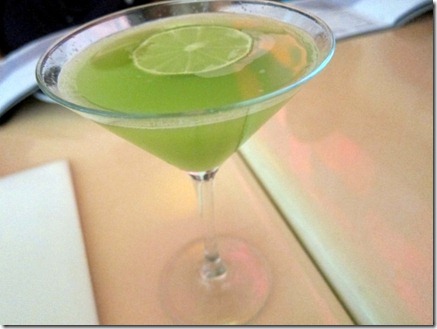 Our group also shared some edamame while waiting on our entrees.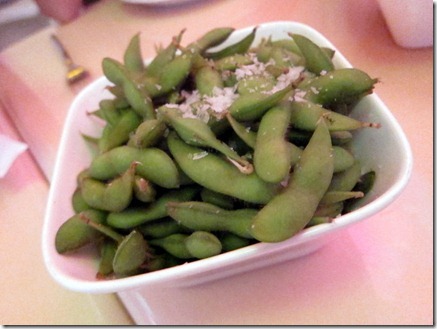 I loved the pieces with extra sea salt. Mmm.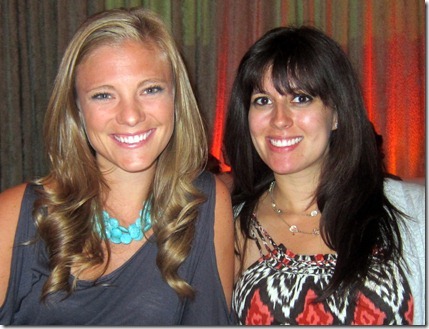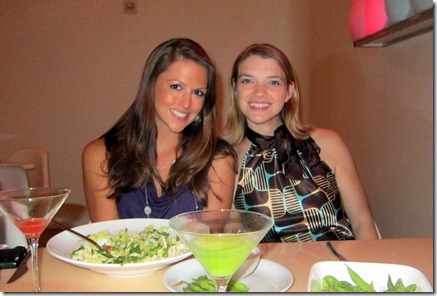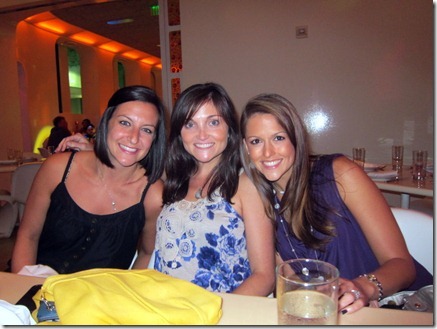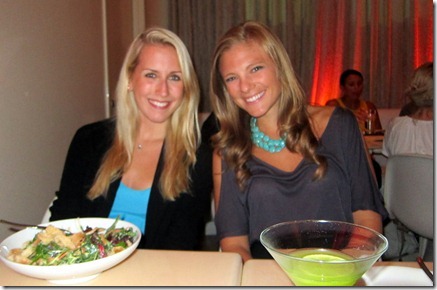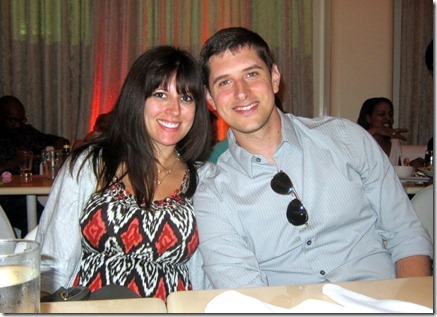 Over dinner we all fell in love with Gina's handsome husband, Tom. He's just as sweet and kind as Gina portrays him to be on her blog. I'm pretty sure these two can out-cute any couple on the planet.
Eventually our dinners were delivered.
I got a dish that featured seared tuna, tomatoes and some other stuff I cannot remember or pronounce.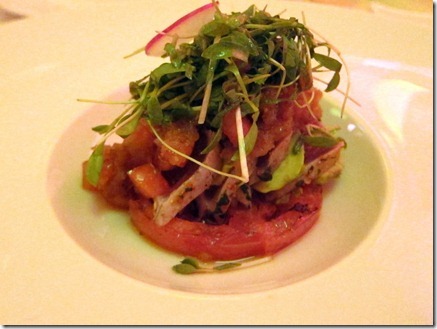 What I do remember is that it tasted great but it was meant to feed an ant. Good thing I ate a ton of edamame and did a number on the desserts we ordered later in the evening.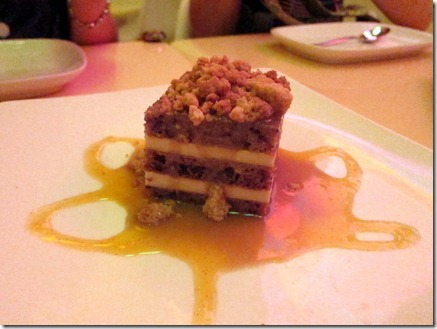 Butterscotch cake. (Ryan would've loved this!)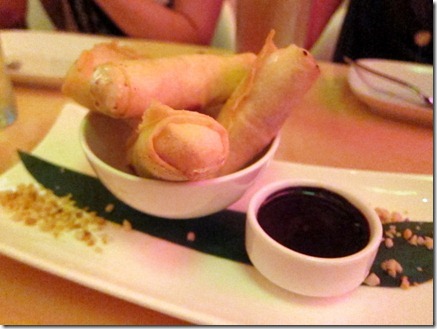 Fluffernutter spring rolls. (Warm peanut butter + gooey marshmallow!?!?)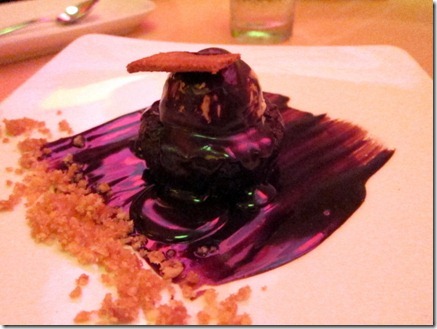 Mocha brownie. (I wanted 1,000 of these.)
The mocha brownie was my absolute favorite, but I really enjoyed all of these dishes. Mmm.
Drinks!
The rest of Saturday night was spent enjoying some drinks in downtown Philadelphia.
First we hit up a wine bar where I stuck to beer. The wine sounded good, but when I tried a sip of the beer Gabriela ordered, I was sold and decided to hop on the beer bandwagon.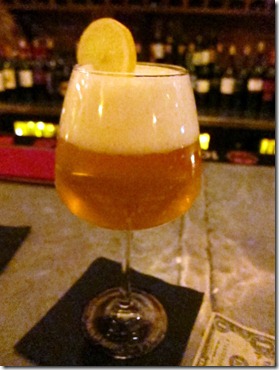 We stayed at the wine bar for a while before heading back to the hotel bar to wrap up the night in in style with some champagne.
We were ballin' healthy living bloggers.

The night ended with more late night girl talk in the hotel  room. My favorite.
One more HLS recap to go from this morning's fun and then it's back to regular blogging. Being captive on an airplane sure does help me hunker down and bust out some posts!