When the alarm went off this morning, I rolled over and told Ryan I was going to sleep in. Ryan continued to get ready for the gym and as I curled up into a ball under the sheets, I began to feel more and more awake.
I told myself to go back to sleep, but then I thought about how I'd feel once I returned home from the gym. Just the thought of that post-workout high got me out of bed.
Today's workout began with a 20 minute incline walking warm up followed by a strength training session that focused on my legs.
Breakfast
Breakfast this morning started with a hot cup of coffee…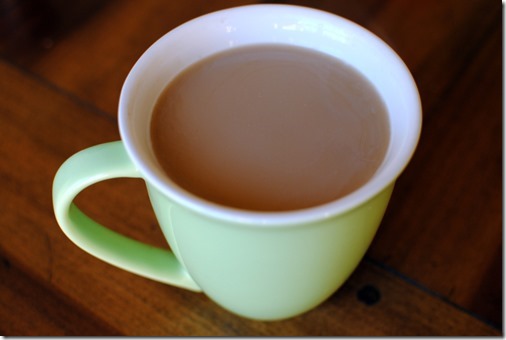 And ended with a cold smoothie!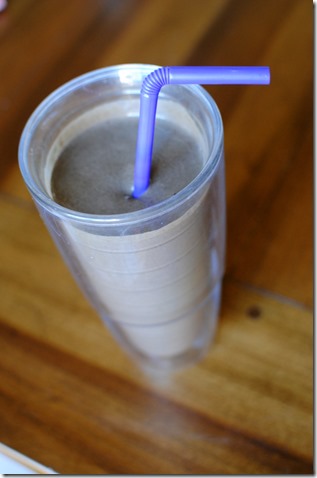 In this smoothie:
1 frozen banana
1 cup frozen strawberries
1/2 cup frozen raspberries
1 spoonful almond butter
1 scoop chocolate protein powder
1 tablespoon cocoa powder
1 handful fresh spinach
Enough almond milk to get everything moving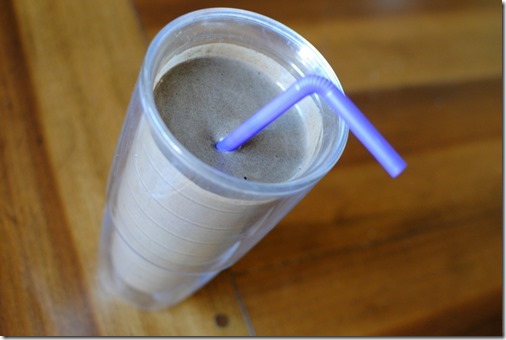 Now I'm freezing and think it may be time for a hot mug of tea to warm be back up before work.
Question of the Morning
I'm planning to share my latest workout playlist with you guys soon, so I ask you…
What song are you loving on your workout playlist lately?