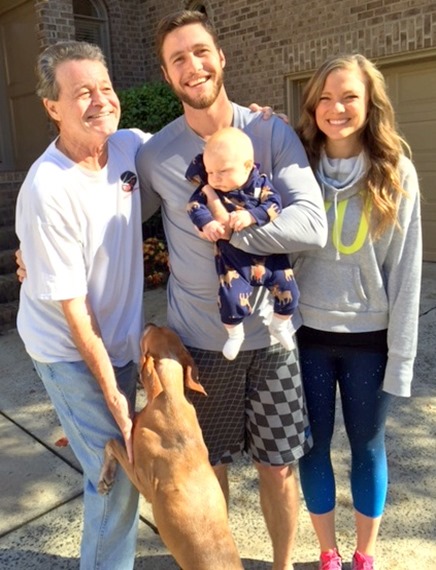 (Sadie was clearly pumped to see Greg again! Chase was highly unamused by Sadie's shenanigans.)
We spent lots of quality time with Grandad Greg and his girlfriend, Gina, and it was so great to see Ryan's dad light up when he would tickle the feet of his first grandchild.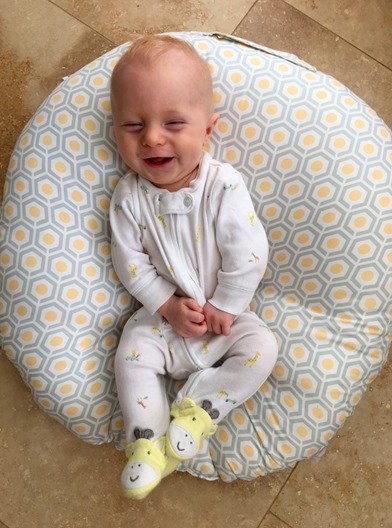 We kept things pretty casual this weekend and stayed close to home while enjoying quality time with family. Greg and Gina are big walkers, so we made sure to get in a handful of long walks around the neighborhood and also drove up to Lake Norman State Park for a three-mile hike in the late afternoon on Saturday.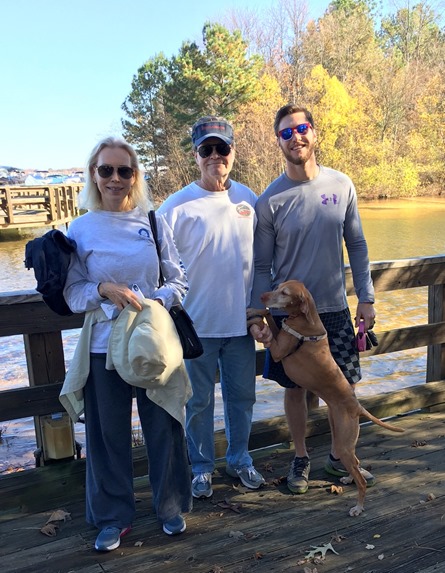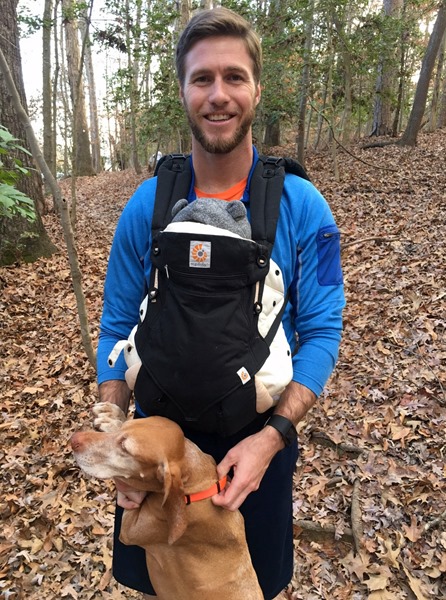 (Ryan's Movember beard is growing in strong!)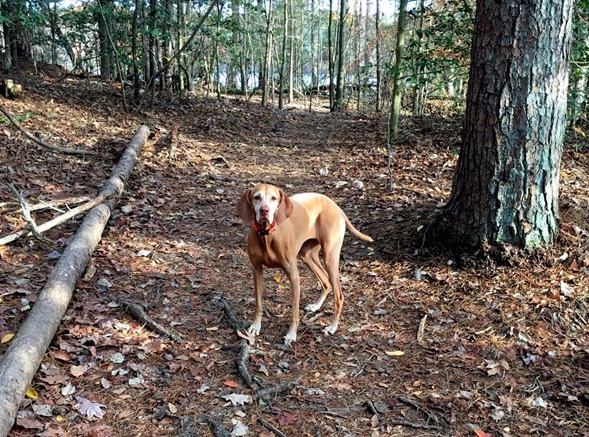 It was a bit chilly outside all weekend, but I absolutely loved the excuse to throw on a sweatshirt and begin playing Christmas music for the first time this season. I really do try my best to hold off until after Thanksgiving, but it just wasn't happening this year.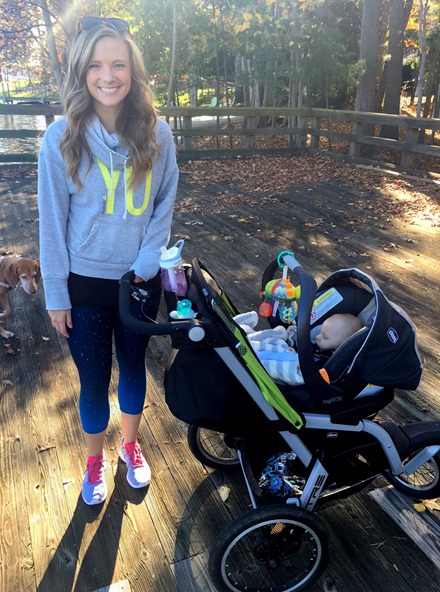 Since my family is coming in town for Thanksgiving, I used that as an excuse to break out our Christmas decorations early since I wanted our tree to be up for the festivities.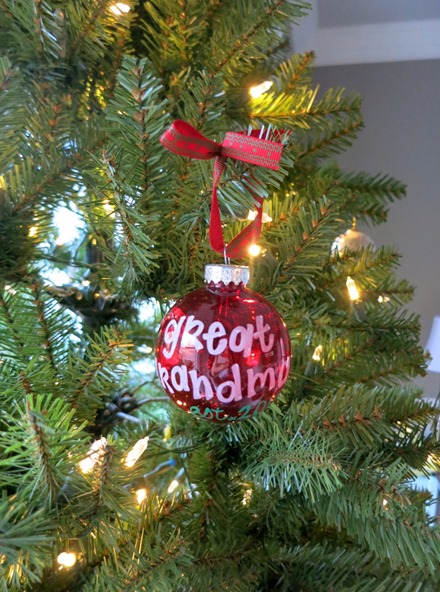 (That was the ornament we used to tell my grandma she was going to be a great grandma! My Aunt Laurie gave it back to me after Mimi passed away and now it's hanging on our tree and will serve as a reminder of her amazing reaction to our special news!)
The guys wanted to watch football on Sunday, so I took advantage of some downtime at home and put away our fall decorations before red and green décor took over. The holidays are heeeere!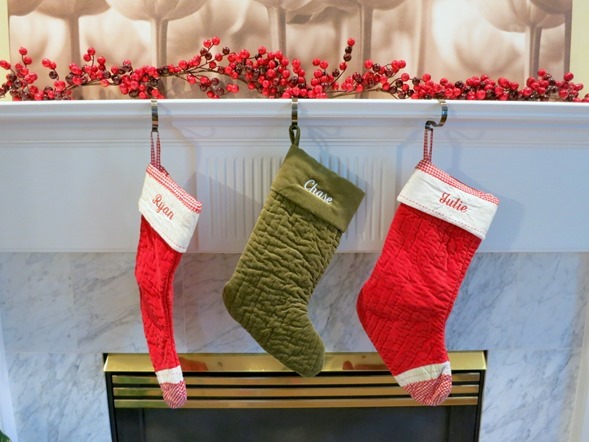 Chase's stocking (that I admittedly ordered over the summer because I'm a crazy lady) found its place above the fireplace and I couldn't help but feel a little too excited about our little man's first Christmas! Sure, he won't understand anything that's happening, but I don't really care.
Let's see… What else happened this weekend?
Oh! We ate some of the most amazing pizza!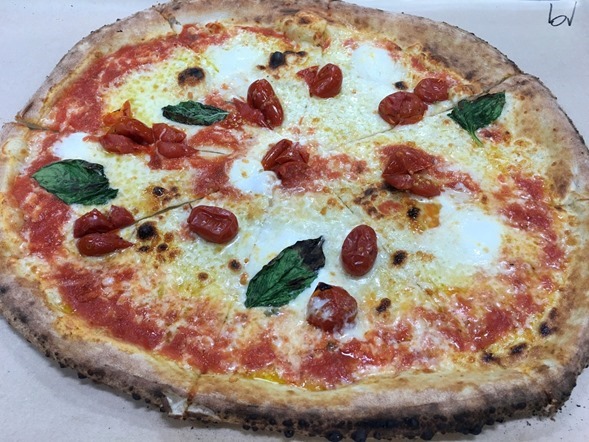 I've briefly blogged about Alino Pizzeria before, but if you live in the Charlotte area, please make the drive up to Mooresville to get pizza from Alino's. It really is so darn tasty!
They import nearly all of the ingredients they use from Italy and you can tell. Everything from their caprese salad to their thin crust pizza is fabulous.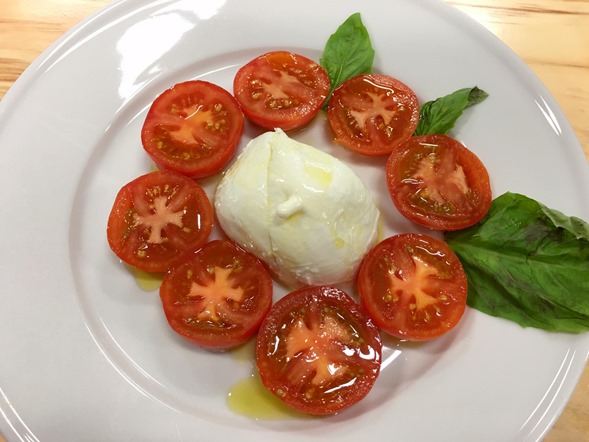 Whit's frozen custard happened again this weekend as well.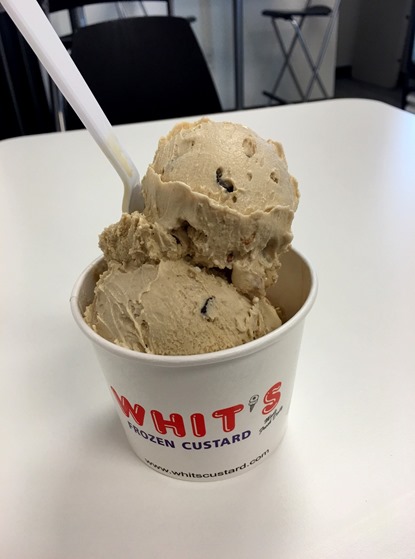 I think Ryan and I have gone back to Whit's for custard every weekend since we discovered it on our anniversary. This time we shared a large Almond Joy custard and it was on point. I'm already salivating thinking about the frozen custard pumpkin pie we ordered from Whit's for Thanksgiving!

I hope your weekend was a fun one and included some delicious food as well. Have a great Monday, my friends!

This weekend, Chase met his Grandad for the very first time!