I'm knee-deep in work today and feeling very productive, so let's get to it!
Lunch
Sometimes I make decisions that aren't very smart.
Like making myself a smoothie when I'm already freezing cold!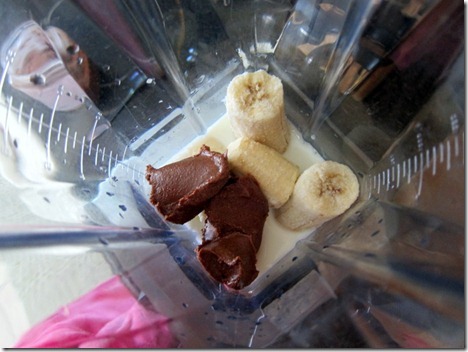 Into the blender went:
1 cup vanilla Greek yogurt
Three spoonfuls chocolate hazelnut butter
1 1/2 frozen bananas
Enough almond milk to get everything moving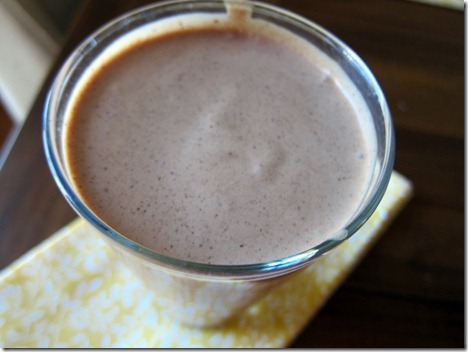 While creamy and delicious, the smoothie left me shivering! What was I thinking?
Since I needed something to warm my belly, I made myself a bowl of steel cut oatmeal on the stove top about an hour after I polished off my smoothie.
I whisked two egg whites with some cinnamon and stirred them into the oats for the last few minutes of cooking for an additional punch of protein.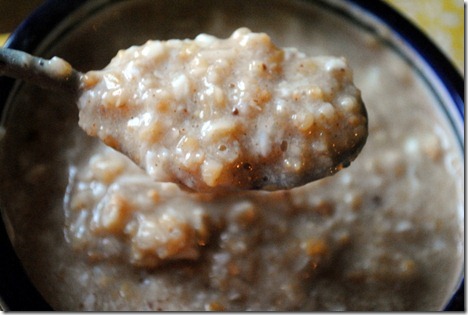 I first heard of adding egg whites to oatmeal in an old issue of Oxygen magazine years ago. Adding egg whites to oatmeal is a great option for upping the protein content of the hot cereal without changing the flavor or texture. I'm a fan! I just wish I would've had some fresh berries on hand to throw in as well.
Inside the Actors Studio
Do any of you guys out there enjoy the show Inside the Actors Studio?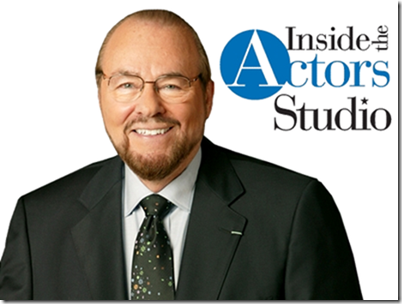 I don't watch it regularly (I actually have no idea when new episodes debut), but I always find the show interesting when I happen to tune in.
I had an old, rerun episode of the show saved on my DVR from when the cast of Modern Family was on and had a chance to watch it this weekend. The actors seemed so much like their characters in real life! And Ty Burrell (Phil) = Hilarious!
At the end of every show the host, James Lipton, asks each actor the same series of questions, which I thought might be fun for all of us to answer! 
What is your favorite word?
What is your least favorite word?
What turns you on?
What turns you off?
What sound or noise do you love?
What sound or noise do you hate?
What is your favorite curse word?
What profession other than your own would you like to attempt?
What profession would you not like to do?
If heaven exists, what would you like to hear God say when you arrive at the pearly gates?
Sooo… pick a few to answer in the comments section!
My answers:
What is your favorite word? Citrus (It sounds so fresh and clean!)
What turns you on? A sense of humor and a kind, loving heart
What profession would you not like to do? Accountant… or basically anything that involves Excel spreadsheets and finance.