At around noon today, I met up with my friend Sadie for lunch at Moe's.
We both ordered chicken salads with tons of toppings before claiming a booth and settling in for an hour to talk about blogging.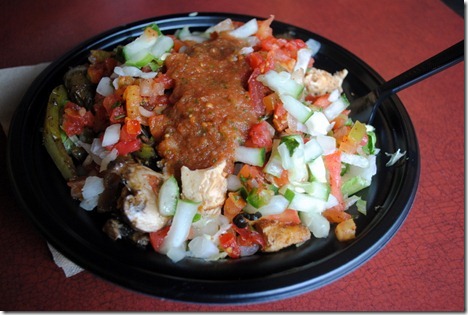 I met Sadie a few weeks ago at my first Junior League meeting and thought she was so spunky and fun. She is also a blogger (she blogs about interior design and decorating at Nifty Thrifty Decorator) and asked me meet her for lunch to talk about my local freelance work and blogging.
We had a lot to talk about and I had a great time! I know I'll be seeing her soon!
Fall Décor  
After our lunch, I swung by TJMaxx to pick up a little somethin' somethin' for the birthday boy to give to him on Friday. While I was there, I almost bought these adorable doggie pajamas for Sadie to wear on Halloween.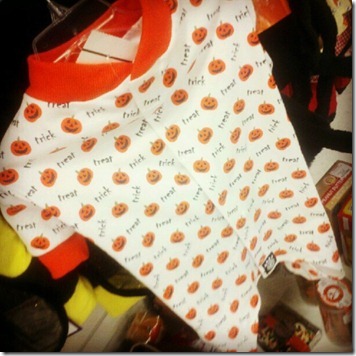 I ended up leaving them behind because Halloween is often too hot in Florida for Sadie to wear such a warm outfit. She'll just have to wait until December to bust out her Christmas pajamas.
I managed to keep my time in TJMaxx under control (that store tends to suck me in), but got a little sidetracked by all of the fall decorations and foodie treats. In the end, I left with two pumpkin-related finds.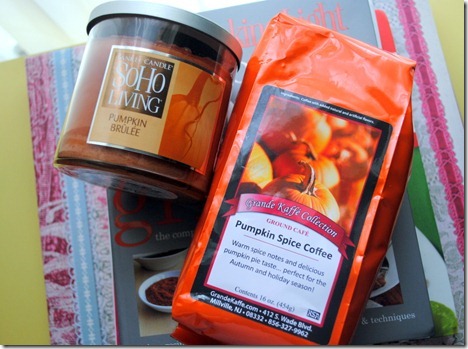 Pumpkin spice coffee and a pumpkin brulee Yankee Candle. The candle smells like joy and happiness.
The other items looked a little too "Halloween-y" and I tend to gravitate toward generic autumn decorations since I like to keep all of our decorations up through Thanksgiving, so no fun signs or figurines were purchased. 
Lunch and a side stop at TJMaxx made for a nice little two-hour break in my day. When I arrived back home, I parked my butt in front of my NASM textbook for some study time before typing up this blog post.
More studying to come!
October Book Club
With more than 63 percent of the vote, the winning book for the PBF October Book Club is…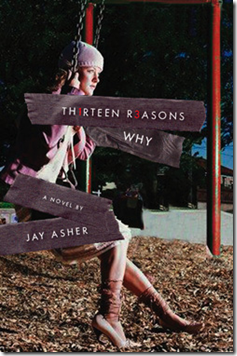 We'll be discussing the book on the blog on Monday, November 5. (Rumor has it that this book is going to be turned into a movie starring Selena Gomez. Stay tuned!)
Happy reading!