This morning when I was looking in the pantry for breakfast ideas, I saw a box of macaroni and cheese and immediately wanted to break into the box.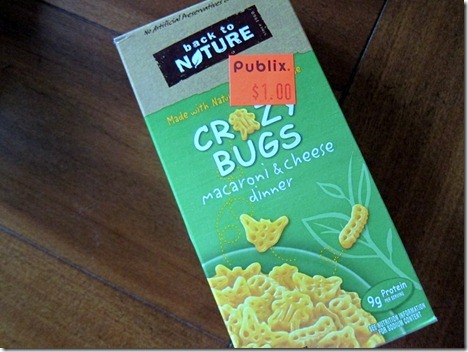 Mac and cheese before 7 a.m.? You guys would think I'm off my rocker.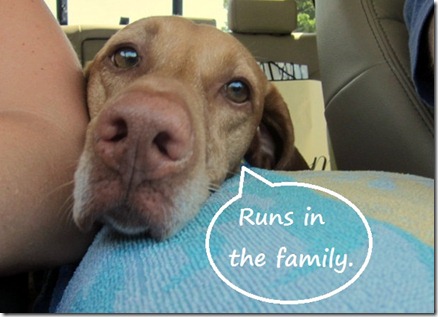 I reeled in my cheesy craving, but knew I wouldn't last too long before I cooked up a batch of the pasta.
I ate the mac and cheese for lunch today and doctored it up a bit with some sliced ham and steamed broccoli and cauliflower.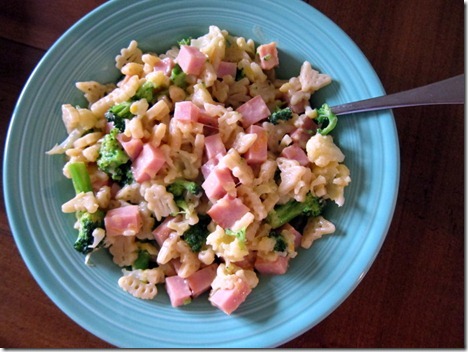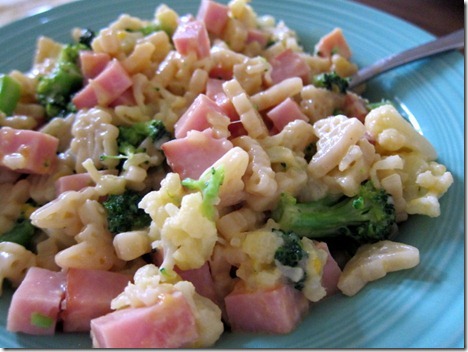 I loved the bug-shaped pasta. It took me back to my childhood when I would get so excited about Kraft macaroni and cheese in the shape of the characters from Rugrats.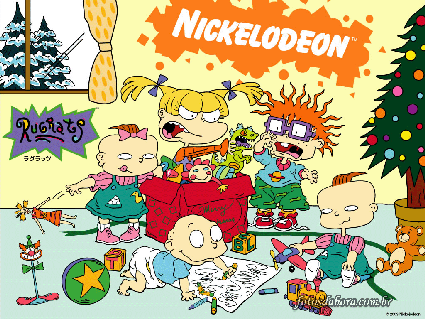 Chuckie was my favorite Rugrat and macaroni noodle. His crazy hair soaked up the most cheese sauce.
After lunch, I ran out to look at a rental house in the area.
Ryan and I are considering moving closer to the "hub" of Ocala when our lease is up. We love our house, but we're a little wishy-washy on whether or not we want to remain there for another year.
The house, yard and pool are all wonderful, but the location is a little too removed from things for us. It takes me nearly 30 minutes to get to the nearest Target and the main shopping area in Ocala. The 15 minute drive to the gym actually hasn't been too bad because its become habit, but there's basically no "running out really quick" when you live 20 to 30 minutes away from everything other than a Dairy Queen.
If I was a betting woman, I'd say we'll probably end up sucking it up and staying in our house because moving is horrendous (and Sadie is no help).
We've been browsing craigslist and HotPads and doing so reminded us just how hard it is to find a house to rent in Ocala. I think we got spoiled when we lived in Orlando because there always seemed to be a plethora of places for rent. The good places close to downtown got snatched up quickly, but there was always something available to see. Not the case in Ocala! At least we have a home we like right now, but if we can find a nice, affordable place in a better location, we're all for it. We shall see!
Question of the Afternoon
What are your "must haves" when you're looking for a place to rent or buy?
Since we're just renting right now, our main requirements are a stand alone home with a yard for Sadie, a safe location, lots of windows and a place with no mice. We've learned how important some of those things are the hard way. I get the heebie jeebies just thinking about the mouse house!