I headed to the gym today with plans to take a 30-minute strength training class at the gym. Since the class didn't start until 6 a.m. and Ryan and I usually arrive a little before 5:30 a.m., I began my workout with 30 minutes of cardio split between the stair master and the elliptical.
I then wandered into the class about five minutes early to set up and overheard the instructor telling a woman that today's class was only going to focus on upper body strength training. I worked my arms yesterday and don't train the same muscles back-to-back (gotta let them rest!), so I changed my plans and headed to the weight room for an express leg workout that looked like this:
| | | |
| --- | --- | --- |
| Exercise | Reps | Sets |
| Squats | 20 | 4 |
| Deadlifts | 20 | 4 |
| Lunges | 15 (each leg) | 3 |
I used rather heavy weight, so the workout, while short, still had me feelin' the burn!
At first not taking the class put me in a bit of a mental funk and I felt like just calling it a day and heading home. I tried my best to rally and re-commit myself to a decent leg workout and it ended up totally fine. Plan B workouts sometimes work out. (<—Horrifically lame pun… But I still kind of love it.)
Breakfast
Breakfast today was rather odd, but rather good at the same time.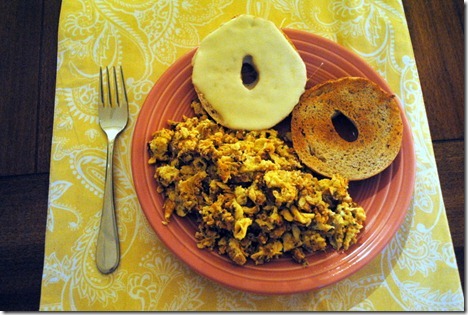 I made myself a plate of scrambled eggs and stirred in a few crumbled Wildwood vegetarian meatballs that the company sent me to try a few weeks ago.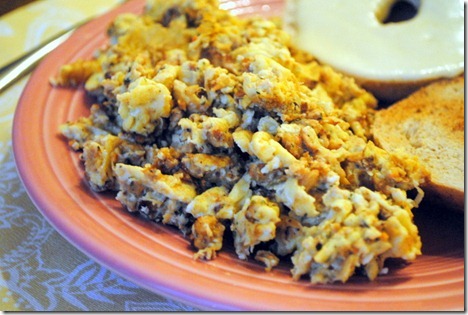 I've been snacking on the veggie meatballs straight out of the fridge for a few days, but incorporating them into my scrambled eggs took them to a whole different level.  Who knew veggie meatballs for breakfast would be such a hit!?
Another hit from this morning's breakfast?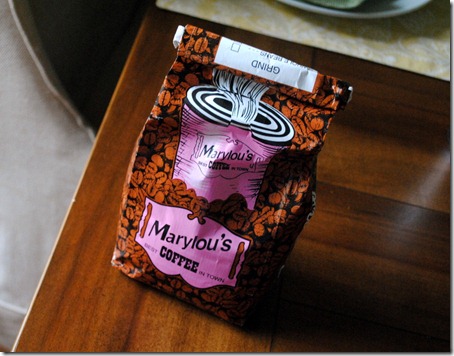 Marylou's coffee!
When I was in Massachusetts last month for a Reebok event, a bunch of other bloggers and I fell in love with Marylou's iced coffee thanks to Tina who raves about the Boston-based coffee chain on her blog.
About two weeks ago I sent Tina a silly text that said something along the lines of, "I'd like some Marylou's right now. Please and thank you."
Little did I know that I'd receive a package that contained a bag of Marylou's coffee a couple of days later! The card said the coffee was from the not-so-mysterious "Iced Coffee Fairy." I wonder who that could be!?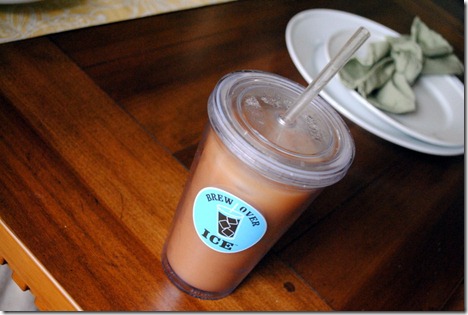 I made myself a cup of peanut butter wonderful iced coffee with the Marylou's blend using the technique Tina posted about on her blog yesterday. Delish! Thank you, Tina!
Now for a little behind-the-scenes of PBF fact: I take nearly all of my pictures at our dining room table, but we've only actually enjoyed one meal at this table (Friendsgiving) since we moved in!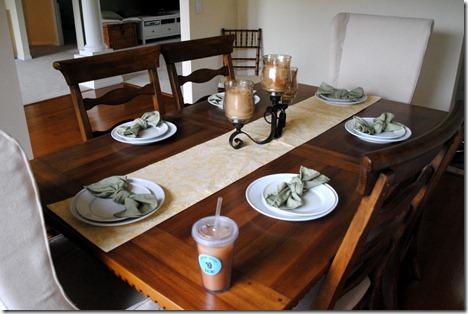 We eat at the smaller table in our kitchen, but the lighting is way better in the dining room.
Things you never needed to know!

Happy Birthday Leslie!
I must take a moment to wish a very special girl a very happy 23rd birthday before signing off for the morning!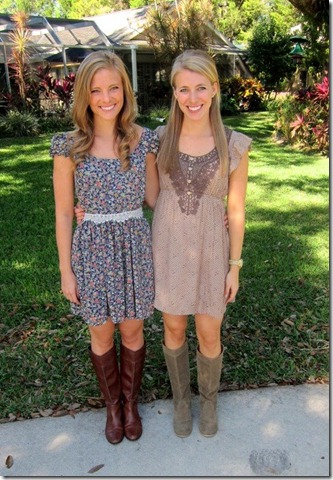 Happy Birthday to my little sister!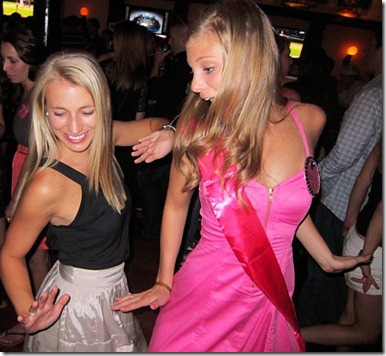 A couple of weeks ago when I was hanging out in St. Pete with Leslie, she needed to submit a baby picture for something and I fortunately snapped a photo of one of my favorite baby pictures of her as we were looking through photos. (If you follow me on Instagram – I'm @pbfingers – then this may look familiar.)
What better day to share this photo with you guys than on her birthday?
Apparently someone was not a fan of pony rides as a child.

I just want to pick her up and give her a hug whenever I see that picture. Leslie, please know that lots of birthday hugs are coming your way today! Happy, happy birthday! I love you!