This morning started off with eggs!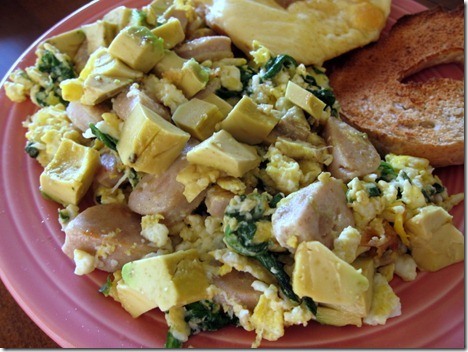 When we awoke, Ryan played with Sadie outside while I prepared breakfast. It was already more than 80 degrees before 8 a.m. Phew! I was happy to claim indoor breakfast duty.
On the menu for today was scrambled eggs with spinach, chicken sausage and avocado, paired with a sweet wheat Alternative bagel topped with melted cheese.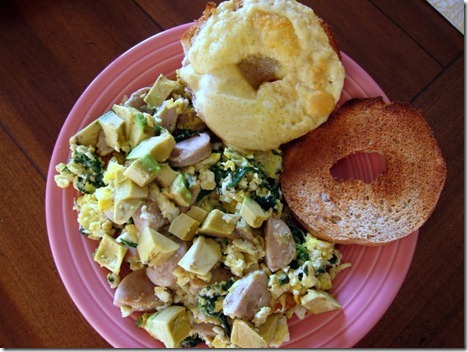 After breakfast, we changed and drove across town to make it to the 9 a.m. service at our church.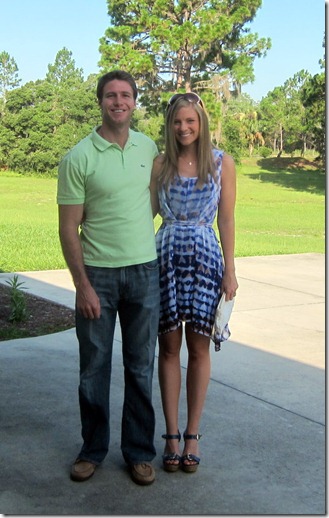 I had to laugh when we rolled into the church parking lot playing a lil' Notorious B.I.G.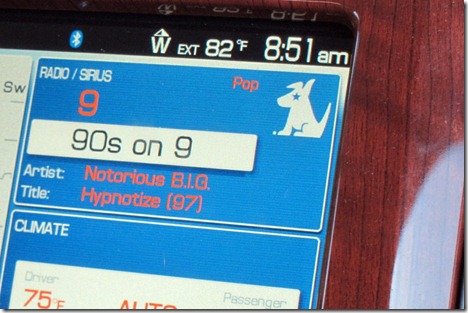 Anytime Hypnotize comes on the radio, you gotta do a little dancing… even if it is in the passenger's seat of the car, which obviously makes you look super cool.
After church Ryan talked me into accompanying him to Hair Cuttery while he got a trim by convincing me that I could just browse around T.J.Maxx next door while he got his hair cut. It was a great plan, until we realized T.J.Maxx doesn't open until 11 a.m. on Sundays.
Since we were already there, I grabbed a magazine to flip through while Ryan got his hair cut and decided I may be coming around to the whole maxi skirt thing.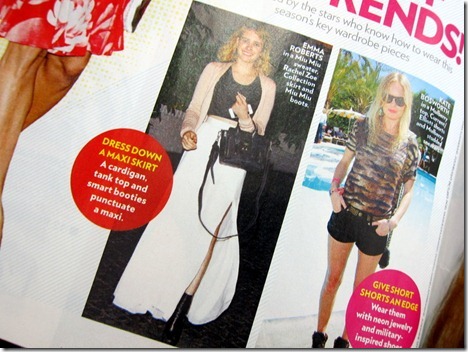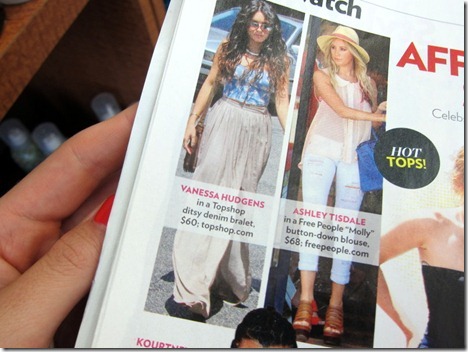 It took me a while to feel comfortable wearing a maxi dress, mostly because I'm tall and too-short maxi dresses don't look so cute. Maxi capri dresses? No thanks.
Unfortunately my camera battery died at the Hair Cuttery, so the rest of our shenanigans for the afternoon went undocumented, including lunch at Subway. I'm pretty sure you all know what a six-inch ham sub looks like, so it's all gravy.
When we arrived back home and my camera battery came back to life, I snapped some photos of the best thing I ate all day.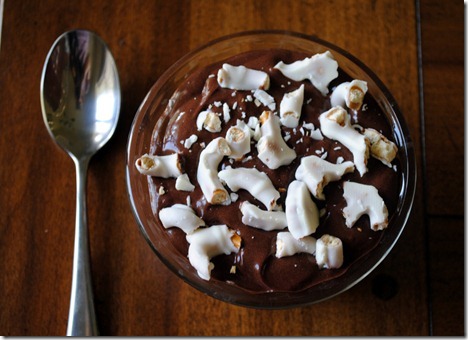 Dark chocolate avocado mousse!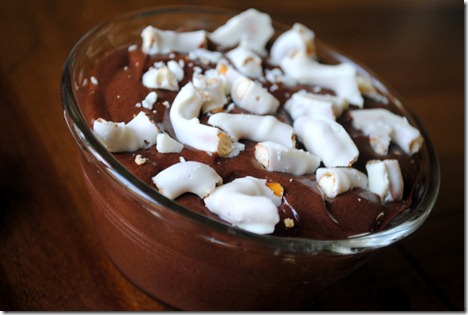 This batch wasn't quite as chocolaty as my first batch (I didn't use as much cocoa powder and it wasn't specifically dark chocolate cocoa powder), but the mousse was still incredibly creamy and satisfying. I topped my cup with crumbled white chocolate-covered pretzels. Sweet + Salty!
Plans for the rest of the day include venturing outside with Sadie when the heat dissipates a bit, making a yummy dinner, baking the apple fritter bread that called to me on Pinterest and watching The Matrix that Ryan DVRed earlier this week. I've never seen The Matrix and Ryan thinks I've shamed the Fagan name because of this, so we're changing that tonight.
P.S. The Fashion page was updated this afternoon.
Question of the Afternoon
Is there a fashion trend that you weren't sold on at first that eventually grew on you?
The main trend I can think of for me is skinny jeans. I'm still more comfortable wearing flare jeans because I think they're more flattering on my body type, but I eventually started coming around to skinny jeans when I found a few pairs that were cropped at the ankle… or made of a combination of denim and that stretchy material and weren't as constricting.