Lunch began in reverse order.
Yogurt then a sandwich.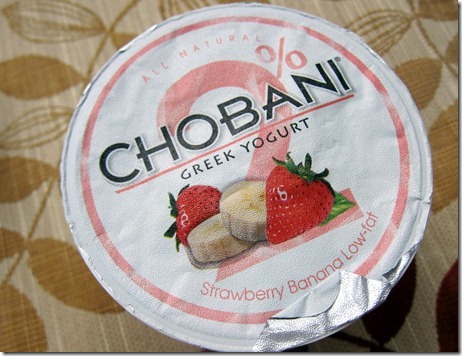 I really wasn't that hungry around lunchtime today thanks to a heavier-than-usual morning snack, so I initially thought I'd just have a cup of yogurt and an apple with peanut butter to tide me over until my afternoon snack.
Apparently the yogurt sparked my appetite because before I knew it, I was making myself a roast beef sandwich with cheese, lettuce, tomato and mustard.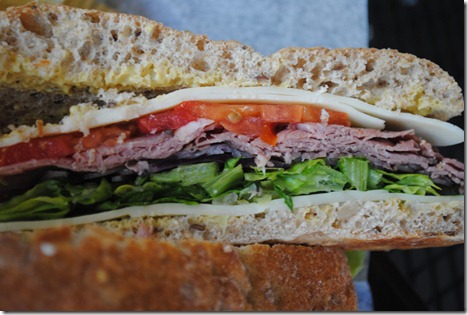 Appetite satisfied!
Newlywed Ornaments
Last week when Ryan and I put up our Christmas tree, we had a good time looking at our ornaments. Our ornament collection is pretty sparse, but since we still don't have a full-size tree, our limited stash of ornaments is just perfect.
(We're waiting on purchasing a full-size tree when we can decide whether or not we want a real tree or a fake one. We both grew up with fakies, so we are rather indifferent to the whole "you must have a real tree" thing. My parents actually now get a real tree every year because they don't want to store a fake one anymore!)
My family gave us a bunch of ornaments for our first Christmas as newlyweds last year as part of a German tradition. Apparently newlyweds are supposed to hang the following 12 ornaments on their tree to ensure happiness.
An Angel – God's Guidance in the Home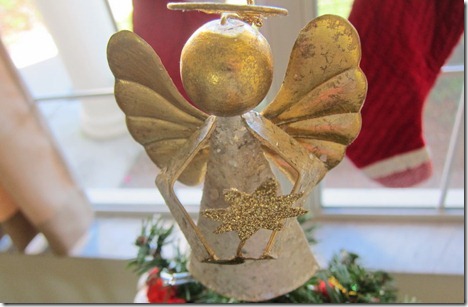 (We put our angel ornament on top of our tree.)
A Rose – Beauty and Affection
A Rabbit – Hope and Faith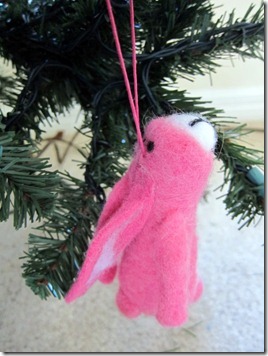 (I love that little pink guy.)
A Teapot – Hospitality
A Pine Cone – Fruitfulness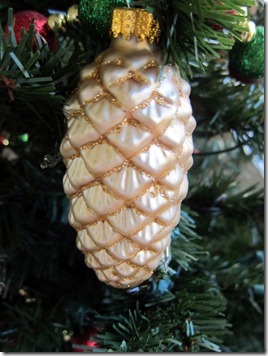 A Santa – Unselfishness and Goodwill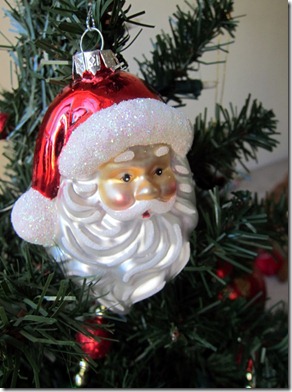 A House – Shelter and Protection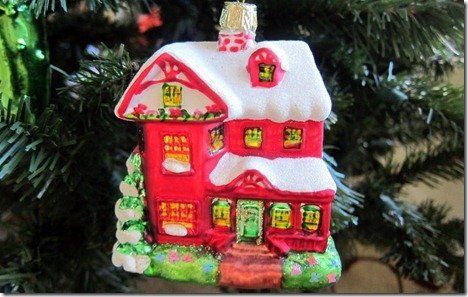 A Fruit Basket – Generosity
A Bird – Happiness and Joy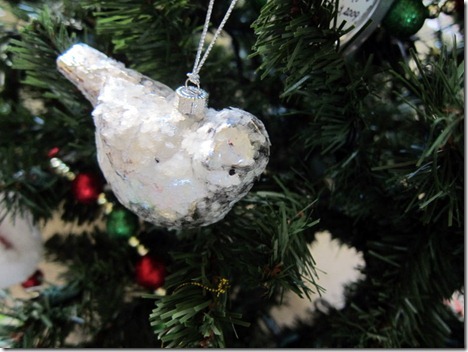 A Flower Basket – Good Wishes
A Heart – True Love
A Fish – Christ's Blessing
Kind of a cute tradition, huh?
My all-time favorite Christmas ornament tradition is the annual hiding of the pickle ornament. It's always so much fun. Hoping for a victory this year since my sister was the bright-eyed winner last year! 
If you have any ornament traditions in your family, I would love to hear about them. Please feel free to share in the comments section! Reading about family traditions give me the warm fuzzies.