When we awoke around 6:45 a.m., Ryan rolled over in bed and grabbed his phone to check the weather.
"Fifty five degrees!" he said.
Woo! Finally some cool running weather!
Ryan, Sadie and I headed out to tackle the 11-mile run on our half marathon training plan a little after 7 a.m.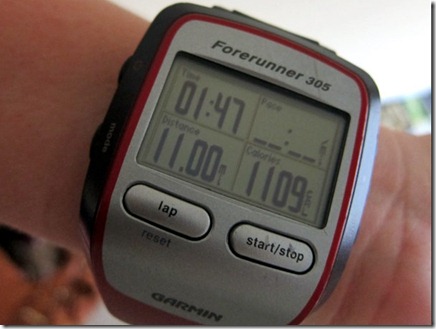 When I went to select a workout playlist for our run, about three words of a Bob Seger song came out before my iPod went dead. 
I am the kind of runner who relies greatly on music to keep me motivated and my feet trucking along. I didn't want to wait for my iPod to charge, so I threw it in our mailbox and we took off.
Oddly enough, from a mental standpoint, this was the best I've felt on a long run. I'm sure the cooler temperatures had a lot to do with that, but I also enjoyed the rhythm of our breathing and footsteps and chatted a lot with Ryan.
That boy helps put everything into perspective like no one else can and I am so glad he's training for this race with me.
During our run, I ate Gu Chomps at miles 4.5 and 7.5 and they gave me the extra boost I needed to power through the remainder of our run.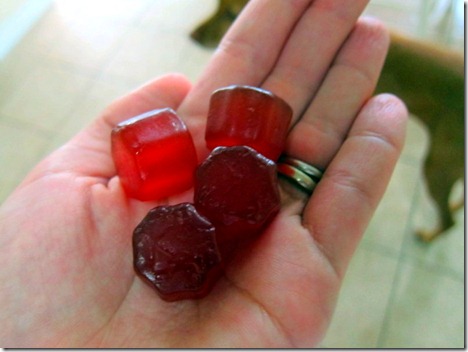 Though our average pace per mile was slower that our other long runs, when we finished, I felt like I could've kept going and completed a full half marathon without hesitation this week. It was a great feeling!
Breakfast  
For some reason I wasn't hungry at all after our run this morning. My appetite was off yesterday as well and I'm still waiting for it to come back with a bang.
Since I obviously knew I needed to eat something, I ate a banana and a spoonful of peanut butter while making myself an egg sandwich.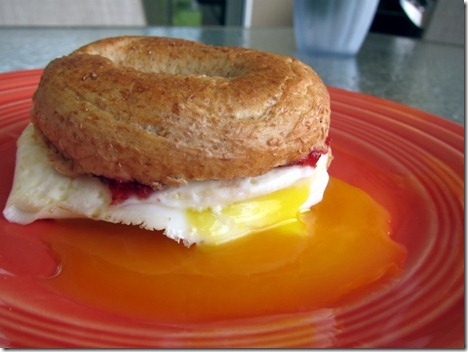 I used dippy eggs in the sandwich, which was a good idea… in theory.
It was quite messy to eat!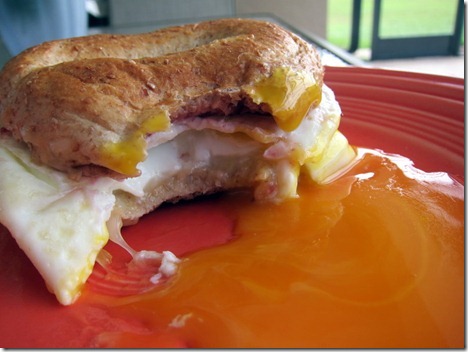 But yolk-soaked bites make the mess totally worth it.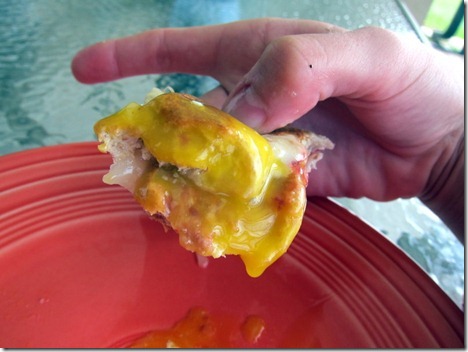 Plus, Sadie loves licking the plate after I eat dippy eggs about 5,000 times more than when I just eat scrambled or fried eggs. More delicious licks!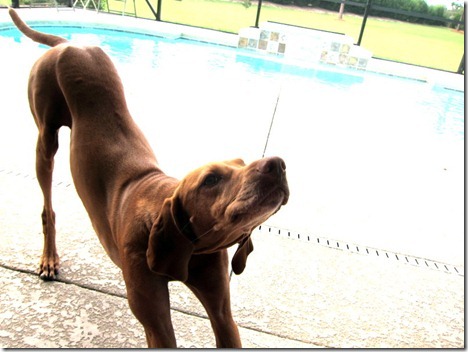 And now I must go find something to wear for today's baby shower!
Hope you guys have a wonderful and relaxing weekend.

P.S. Ryan has a question for you runners out there. Have any of you tried running in those toe socks (not shoes)?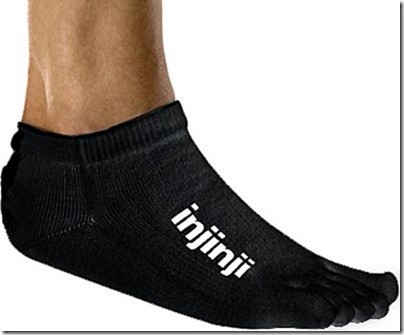 He's very interested in them but doesn't want to buy a pair without hearing about someone's first-hand experience. Thanks in advance for your input!