If you enjoy shopping in-store at Nordstrom or Nordstrom Rack but don't have one near you or prefer to do your shopping online, I think you'll enjoy today's giveaway!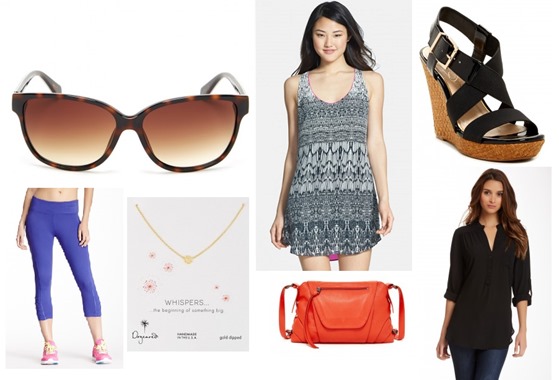 [Kenneth Cole sunglasses/ Charlie Jade dress/ Jessica Simpson wedges, Marika capris/ Dogeared necklace/ Kooba crossbody/ Pleione shirt]
When we were living in Ocala, I did 99 percent of my shopping online. To find anything quality in stores, I would have to make the 1.5 hour drive to Orlando and since that didn't happen all too often, the internet became my mall. Sounds dangerous, right?
For the most part, I limited my shopping to websites that offered great deals on quality clothing and one of these sites was HauteLook. (You're shocked aren't you? My HauteLook obsession isn't exactly a secret on this blog.) Through HauteLook, I discovered that Nordstrom Rack actually had its own website since their websites are connected.
Quick note: For my fellow HauteLook lovers, you can use your HauteLook login to shop at NordstromRack.com. If you buy something on NordstromRack.com and HauteLook.com, there's just one checkout and everything can be returned online or in store at your local Nordstrom Rack.
My first stop on the Nordstrom Rack website is always the women's dresses tab since they frequently feature some of my favorite brands including BCBG, Free People, TART and more. 
I wore this Free People garden party dress to my friend Brittany's house for a day at the lake on Saturday!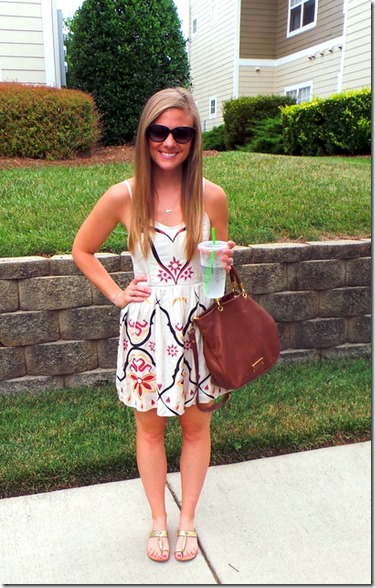 (My black sunglasses are Kenneth Cole and I actually bought them from the Nordstrom Rack store in Jacksonville. As I was typing up this post, I ordered them in brown from the website for $24.97 because I love them so much!)
Another section of the Nordstrom Rack website I check when I visit is the tops category because I've found some pretty tanks and tees for affordable prices. This Tildon hi-lo top was less than $15!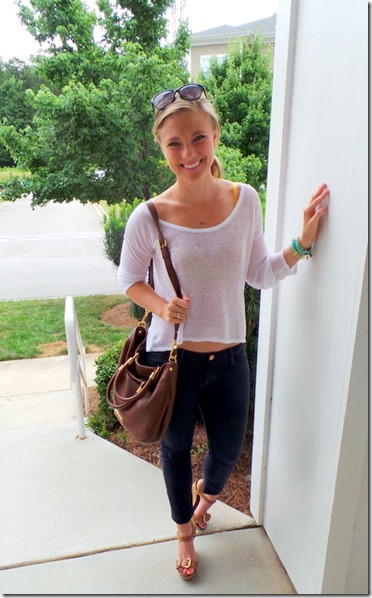 I picked out that top because it was slightly sheer and I am loving the look of breezy slightly sheer tops with pretty bra tops this summer. I paired it with a mustard yellow Free People bra top ($19.00) that I selected because of the thicker band, full coverage and the almost feminine lacy sports bra type feel.  (It's actually thick enough that you could even wear a strapless bra underneath it if that made you more comfortable.)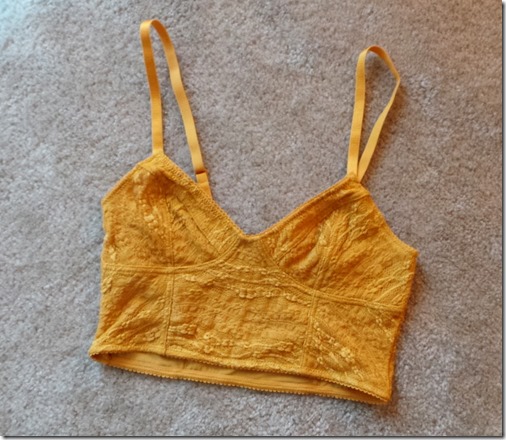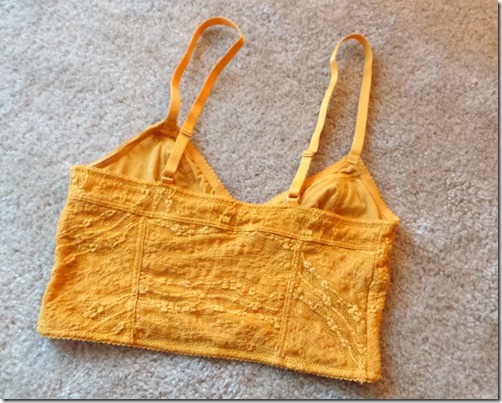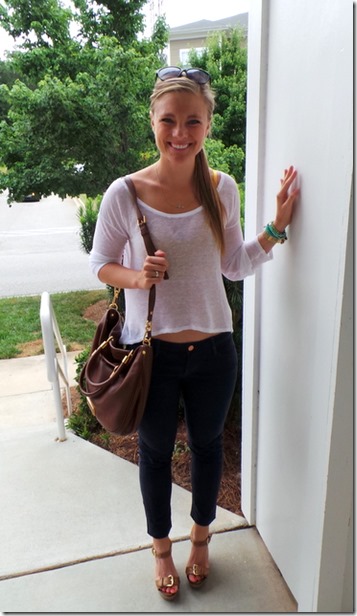 (Awkward hands!!! Haha!)
Now are you ready for the giveaway???
NordstromRack.com is offering one PBF reader this adorable periwinkle Rebecca Minkoff purse!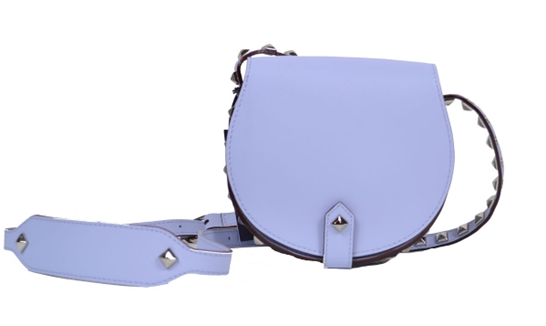 I'm also jumping in the mix and throwing in a $100 credit to NordstromRack.com for a different reader so you can have some fun shopping online, too! Nordstrom Rack, like HauteLook, features great deals for men, women and kids on brand name clothing, shoes, handbags and accessories and new merchandise is offered every week, so you can use the gift card to shop for yourself or a loved one! (Shipping is free over $100.) Please note that this giveaway is open to readers in the United States, Canada and Australia.
To enter this giveaway, simply comment below, telling me what you'd buy with a $100 credit to NordstromRack.com. Do you need a new summer dress? Some cute shoes? A fun tote? Let me know!
I will randomly select two separate winners on Friday.
***
Disclaimer: While this post is sponsored by Nordstrom Rack, I am not earning commission or website credit from any items purchased. For the giveaway, Nordstrom Rack will be providing one reader with a Rebecca Minkoff purse and I will personally be buying the $100 credit for another reader.