PBF Book Club
!
Below are the three contenders, taken from your recommendations on the PBF Facebook page.
Please vote on the book you would most like to read below! I will announce the winner on Monday morning and on November 15 I'll dedicate a post to the chosen book with a review and discussion questions like I did last time with Room.
Unbroken

by Laura Hillenbrand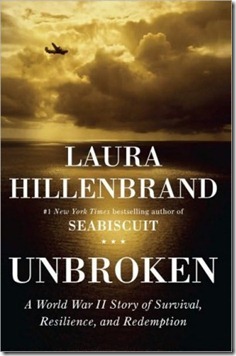 On a May afternoon in 1943, an Army Air Forces bomber crashed into the Pacific Ocean and disappeared, leaving only a spray of debris and a slick of oil, gasoline, and blood.  Then, on the ocean surface, a face appeared. It was that of a young lieutenant, the plane's bombardier, who was struggling to a life raft and pulling himself aboard.  So began one of the most extraordinary odysseys of the Second World War.
The lieutenant's name was Louis Zamperini.  In boyhood, he'd been a cunning and incorrigible delinquent, breaking into houses, brawling, and fleeing his home to ride the rails.  As a teenager, he had channeled his defiance into running, discovering a prodigious talent that had carried him to the Berlin Olympics and within sight of the four-minute mile.  But when war had come, the athlete had become an airman, embarking on a journey that led to his doomed flight, a tiny raft, and a drift into the unknown.
Drowning Ruth

by Christina Schwartz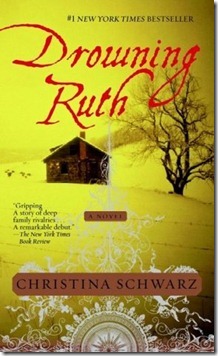 Christina Schwarz's suspenseful debut pivots on two of the lost "virtues" of the past: silence and stoicism. Drowning Ruth opens in 1919, on the heels of the influenza epidemic that followed the First World War. Although there were telephones and motor cars and dance halls in the small towns of Wisconsin in those years, the townspeople remained rigid and forbidding. As a young woman, Amanda Starkey, a Lutheran farmer's daughter, had been firmly discouraged from an inappropriate marriage with a neighboring Catholic boy.
A few years later, as a nurse in Milwaukee, she is seduced by a dishonorable man. Her shame sends her into a nervous breakdown, and she returns to the family farm. Within a year, though, her beloved sister Mathilde drowns under mysterious circumstances. And when Mathilde's husband, Carl, returns from the war, he finds his small daughter, Ruth, in Amanda's tenacious grip, and she will tell him nothing about the night his wife drowned. Amanda's parents, too, are long gone. "I killed my parents. Had I mentioned that?" muses Amanda.
American Wife

by Curtis Sittenfeld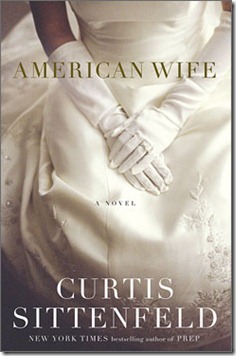 A kind, bookish only child born in the 1940s, Alice Lindgren has no idea that she will one day end up in the White House, married to the president. In her small Wisconsin hometown she learns the virtues of politeness, but a tragic accident when she is seventeen shatters her identity and changes the trajectory of her life. More than a decade later, when the charismatic son of a powerful Republican family sweeps her off her feet, she is surprised to find herself admitted into a world of privilege. And when her husband unexpectedly becomes governor and then president, she discovers that she is married to a man she both loves and fundamentally disagrees with—and that her private beliefs increasingly run against her public persona. As her husband's presidency enters its second term, Alice must confront contradictions years in the making and face questions nearly impossible to answer.

Time to vote!!

[polldaddy poll=5581263]

It's time to select the next book to read for the