Ryan did something beautiful this morning. At 4:45 a.m. he turned off the alarm and said, "Let's sleep in today."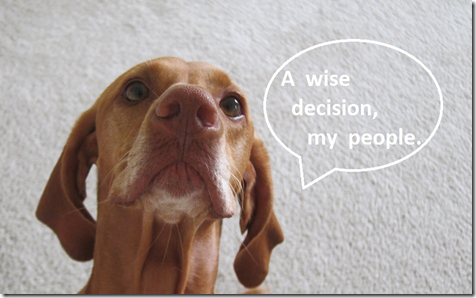 Yes, please!
Usually I like to knock out a workout before the sun comes up and get my day rolling, but Ryan has plans to golf with a coworker tonight which basically means I'll have all day and evening to myself to work and workout whenever I want.
Though I typically stop working when Ryan gets home from work, I know myself and know that I'll probably spend more time at the computer today, so I don't feel bad about taking a midday breather to fit in the five mile run on my half marathon training plan.
We'll see if I decide to run in the morning or evening. The afternoon is out because the temperatures are supposed to reach 88 degrees today. Nothing says fall like sweating your face off, right?
Breakfast
Breakfast today was super easy thanks to last night's baking extravaganza! I guess "extravaganza" is a bit of an exaggeration, but the recipe really is pretty darn good.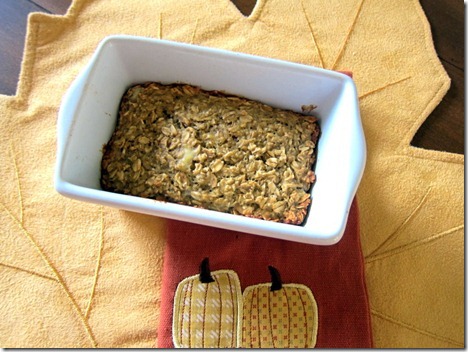 I made a banana bread mini loaf, perfect for one person! I initially made this recipe one time thinking I would save it for breakfast, but it quickly became dessert last night, so I made another one immediately after the first and managed to save it for this morning.
Banana Oatmeal Bread Mini Loaf
Serves: One
Prep Time: 5 minutes
Bake Time: 15 – 18 minutes
Ingredients:
3/4 cup old fashioned oats
1/4 teaspoon baking soda
1/2 teaspoon cinnamon
1/2 banana, mashed
1 egg white
1 tablespoon pumpkin butter (optional)
Note: If the banana doesn't add enough sweetness for you, adding two teaspoons of brown sugar may help!
Directions:
Preheat oven to 375 degrees
Stir oats, baking soda and cinnamon together in a bowl
Add banana, egg white and pumpkin butter and mix with a mixer until everything is combined and no clumps of banana remain
Spray mini loaf pan with cooking spray and pour batter into pan
Bake 15- 18 minutes, until loaf is set and springs back when touched lightly on top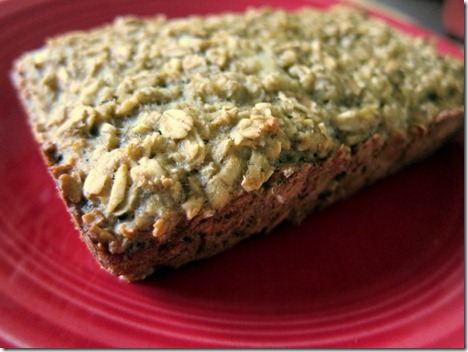 The loaf is great on its own, topped with syrup and nuts or crumbled on top of Greek yogurt.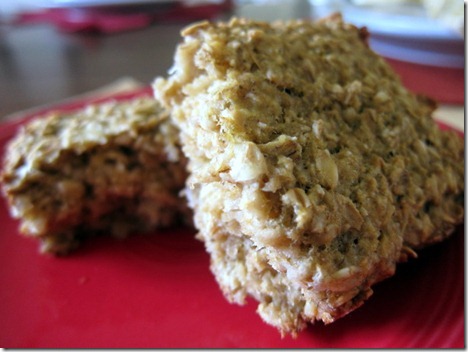 A recipe winner!