Weeknight Dinners
series is back!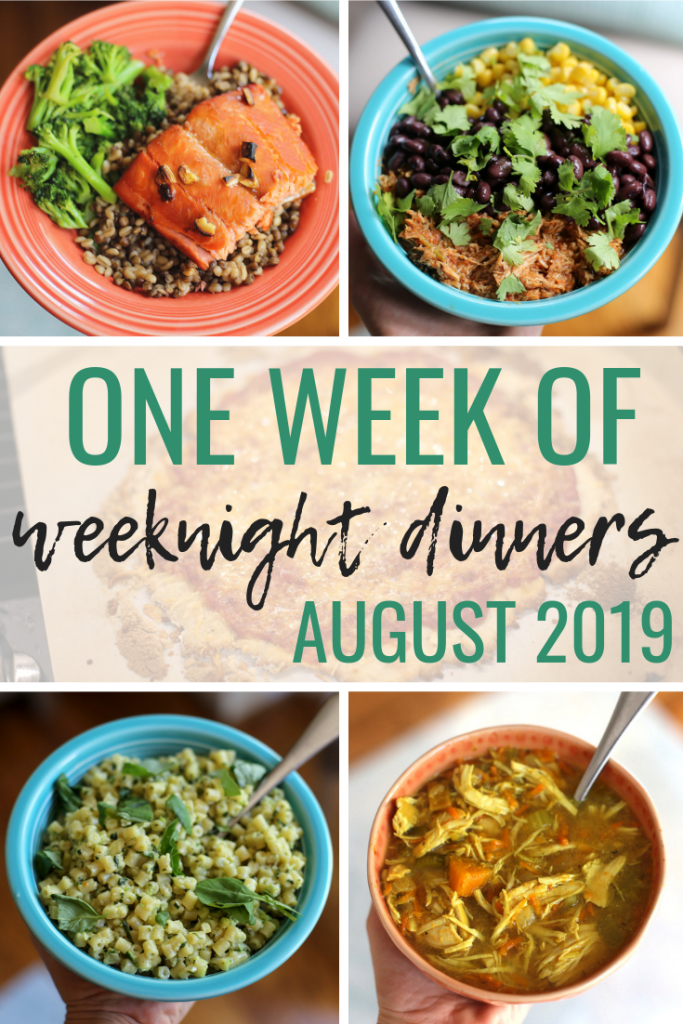 In case you missed my previous seven blog posts, this series gives you guys a peek into what one week of dinners looks like in our house each month. No fancy food styling or typical food blogger business allowed!  It's just a glimpse into what our family is eating each month with notes about any specific recipe alterations made if applicable.
As always, I'd love to try out some of the meals you guys are loving lately, so if you've recently made a recipe in your house that was a big-time hit, please let me know and feel free to leave a link in the comments section of this post so everyone can benefit. And if you're catching up on this series, you may see all past Weeknight Dinner posts by clicking here.
Week of Weeknight Dinners: August 2019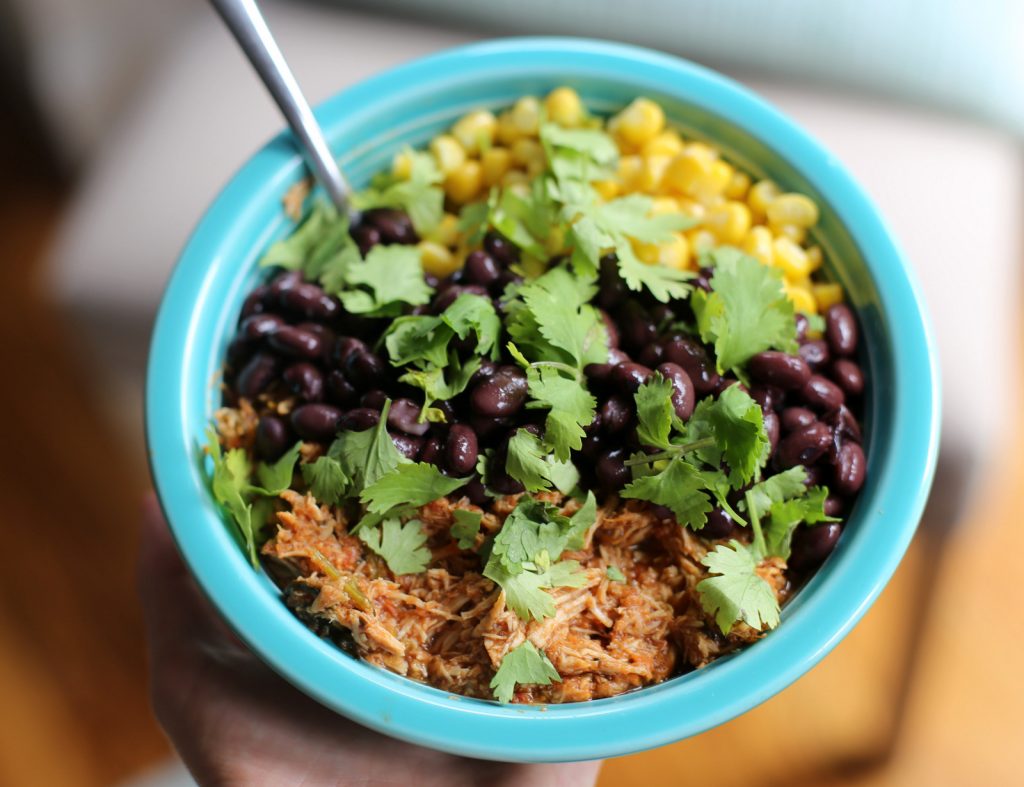 I wanted to whip up a batch of this slow cooker cilantro lime salsa chicken for dinner on Monday night so I could have leftovers easily accessible to me for lunches later in the week. Round one of the slow cooker cilantro lime salsa chicken looked like a bean bowl! I paired the shredded chicken with black beans, corn and cilantro for an easy dinner we all loved. (Chase's version looked like a quesadilla rather than a bowl-style meal.)
Tuesday: Ditalini Hemp Seed Pesto Pasta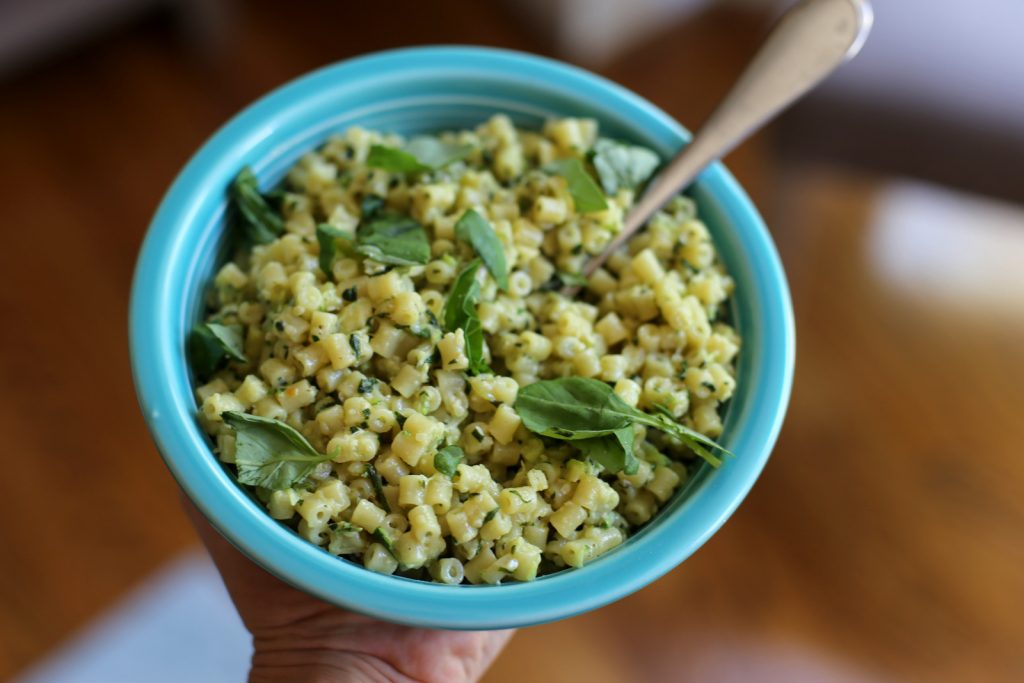 I had never made pesto with hemp seeds until I followed a recipe for hemp seed pesto in the Plant Based Juniors ebook that I loved for Ryder when we were first introducing solids. Ryder liked the pesto recipe but so did our entire family and it's quickly become my go-to pesto recipe. It's made with a combination of hemp seeds, nutritional yeast, olive oil, lemon juice, garlic, basil, salt and pepper and is so flavorful. I tossed it with ditalini pasta for our family since the small little pasta noodles are easy for Ryder to pick up with his pincher grip.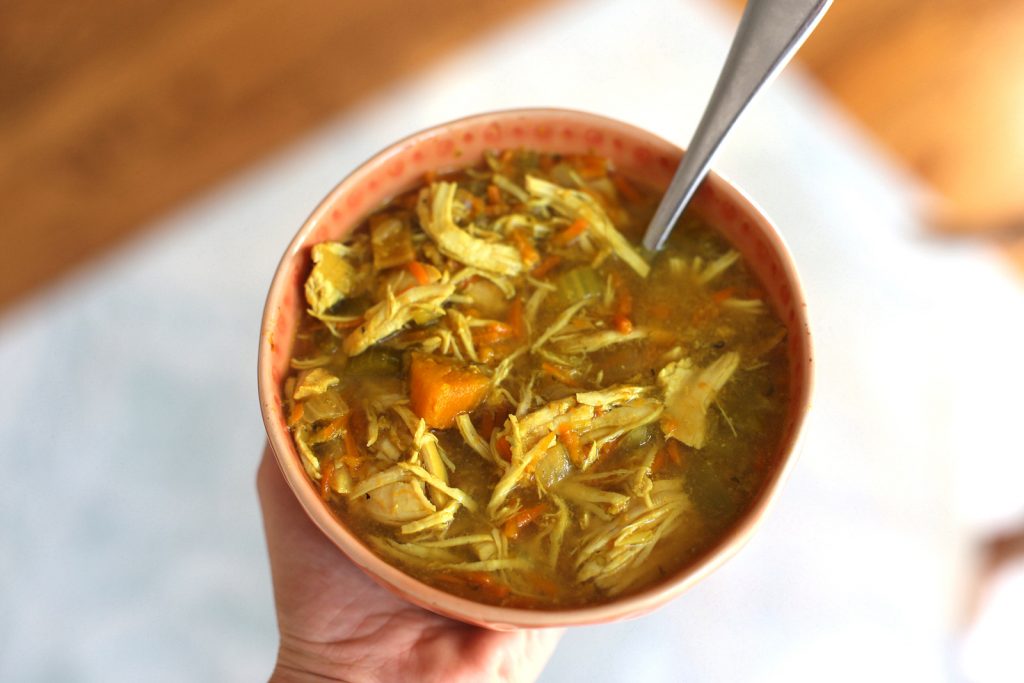 It may have been 90+ degrees outside on Wednesday but I was craving chicken soup so it had to happen! I followed a recipe I found on Against All Grain's website and it was a big-time winner. The only substitutions I made were to omit the gelatin and I swapped sweet potatoes for butternut squash because that's what we had on hand.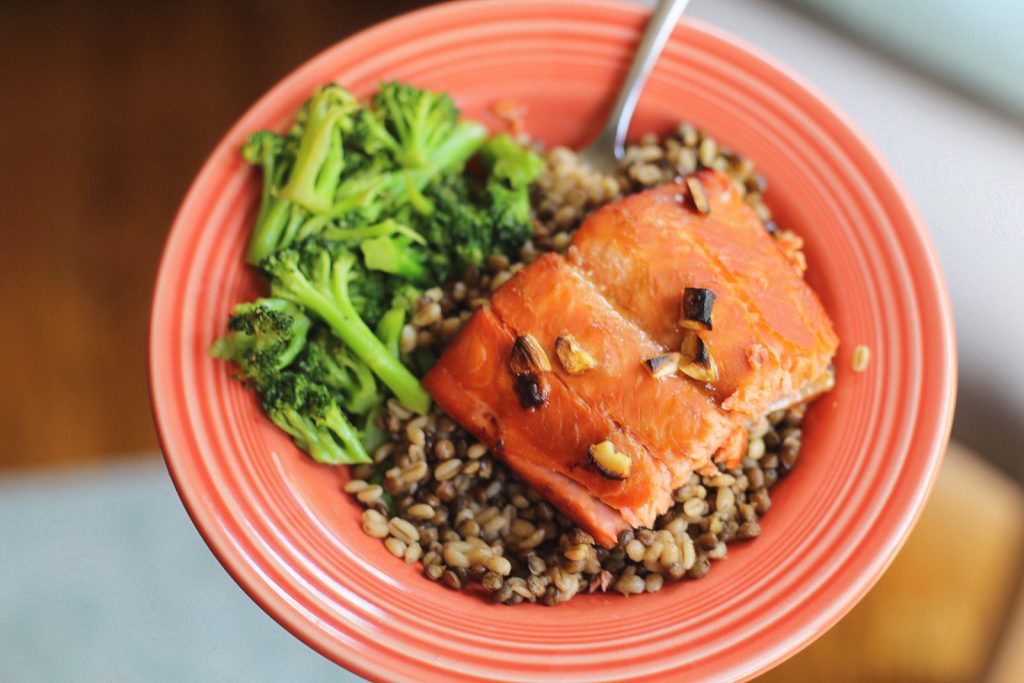 This simple meal was one of my favorites of the week. I paired maple soy glazed salmon with a combination of barley and green lentils and ginger sesame broccoli and it was fantastic! I ended up flaking the fish with a fork and stirring it all together before digging in and loved this meal. Also, if you haven't made my ginger sesame broccolini, please add that recipe to your must-make list. You can use regular broccoli in place of the broccolini like I did above and it's still wonderful. I swear whenever I make broccoli like this, I can easily eat an entire pound of it. Truly! It's hands down my favorite way to eat broccoli and Ryan loves it as well.
Friday: Semi-Homemade Pizza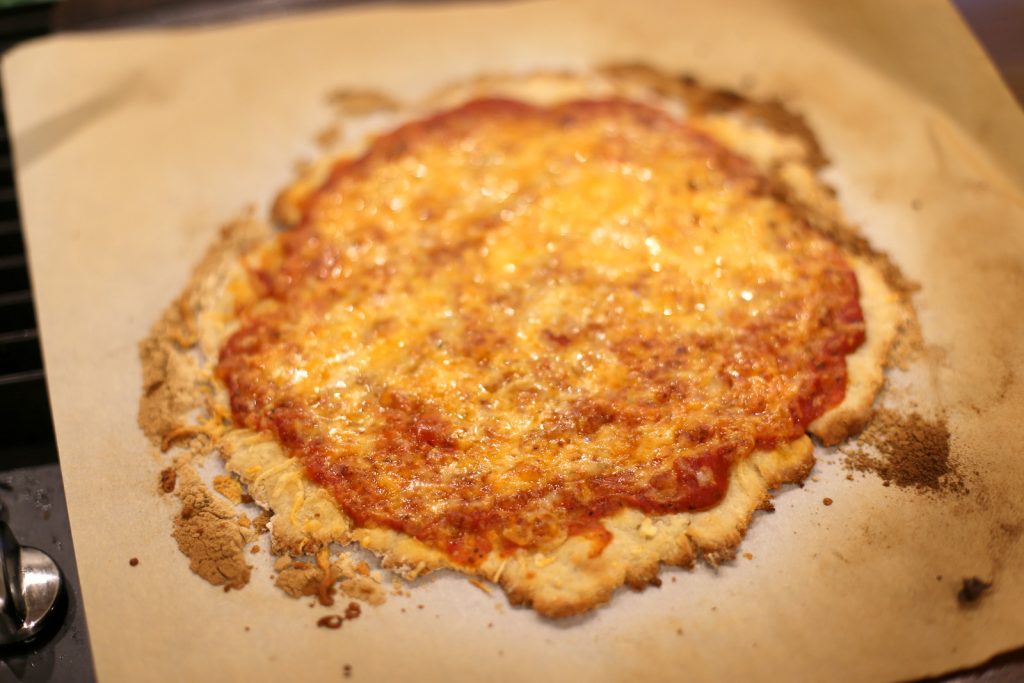 Friday night was homemade pizza and movie night in our house! We made two mini pizzas and the pizza was only semi-homemade since we used a store-bought crust mix and jarred pizza sauce. It didn't look particularly beautiful (can you tell a four-year-old helped with this one?) but it was tasty! When is pizza not tasty though?
Question of the Day
What is one meal you've made recently that was a big hit in your house? 

Feel free to link to any must-try recipe favorites!

After an unintentional break last month (can we all just blame the craziness of summer for every missed item on our to-do list?), my monthly