Good morning! What is it about holiday weekends that make them absolutely fly by? Though this weekend passed quickly, it was packed with family fun and Ryan and I enjoyed every minute of our relaxing weekend in Jacksonville.
Here are a few highlights:
On Saturday afternoon, my mom, sister and I drove to Orlando to see the musical Jersey Boys! My sister treated my mom and I to the musical as a "thank you" for helping with her wedding which was so thoughtful. Since the three of us have adored musicals for as long as I can remember, it was a fantastic gift! We listened to the soundtrack on the way there and had to stop ourselves from singing along when we watched the live show! For those who haven't seen the musical, it follows the lives of Frankie Valli and The Four Seasons and features the incredibly catchy music from the group. I loved learning more about the lives of the men in The Four Seasons and spent some time after the show reading more about the members. It was a great show with fantastic music!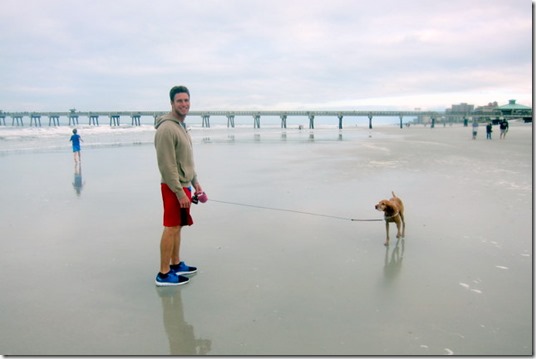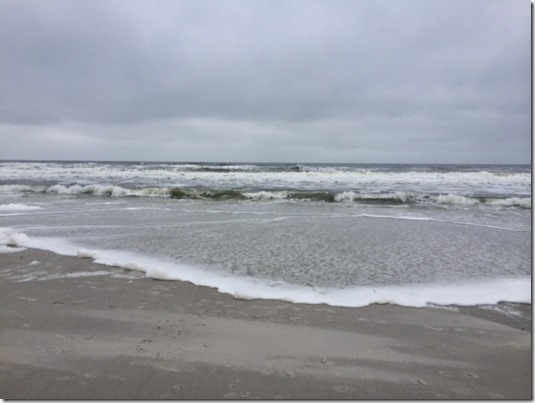 I am beginning to think no one in the world loves the beach more than Sadie. She just about jumps out of her skin with excitement whenever she realizes that we're walking toward the beach. She stalks birds, bounds around in the sand and sprints in and out of the surf. She is just so darn joyful and it's impossible not to feel happy when we watch her have a blast!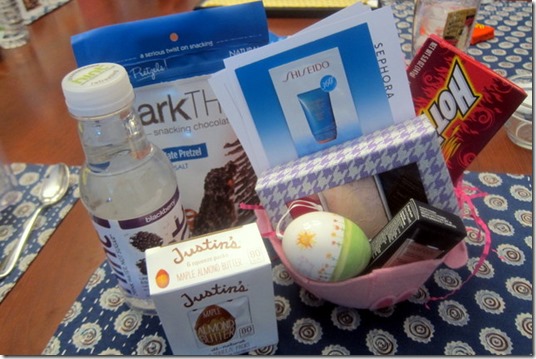 Our Easter celebration took place over two days! We attended church as a family on Friday night and followed it up with a late-night sushi dinner at Tomo which was fabulous. (Excellent food and wonderful customer service!) On Easter morning, we woke up early, went on a long walk on the beach and then celebrated with Easter baskets and a big lunch with my parents, Leslie and Ross. My mom had adorable Easter baskets waiting for everyone and filled mine with favorites including Kit Kats, gum, Hot Tamales and my beloved Smashbox primer.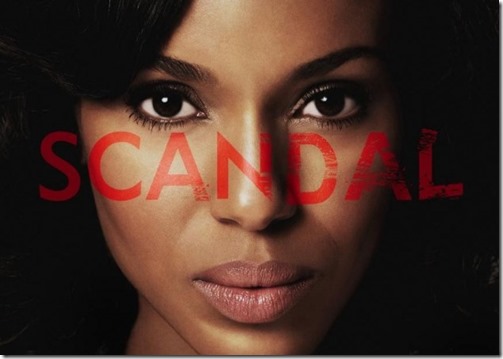 Remember when I got totally and completely sucked into Scandal over the holidays? Well, I haven't kept up with the show since we don't have TV in our house but I wanted to give my mom 5,000 hugs for DVRing a handful of episodes from season three. My mom and I watched a bunch over the weekend and only have a few remaining! It's just as intense and twisted as ever.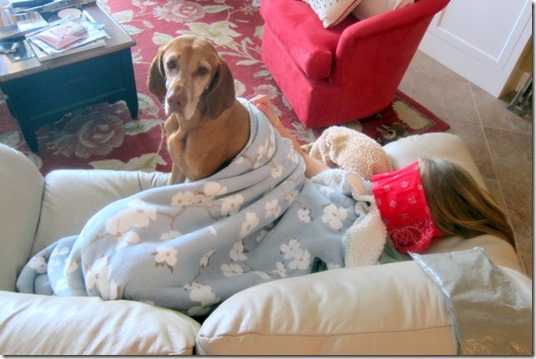 Oh hey Leslie, were you trying to take a nap? We all got a good laugh out of Sadie's total disregard for my sister's late afternoon nap on Easter. (Thankfully Leslie was a good sport about it, too!) Ryan and I feel very grateful that my family has fully embraced Sadie. Sadie doesn't exactly blend into the background and tends to make her presence known, but my family adores her and treats her like their dog. She gets lots of cuddles, treats and attention from my family whenever we come in town and we're so appreciative of their kindness toward a little lady who means an awful lot to us.
Question of the Morning
Share a highlight or two from your weekend!