This morning started off just the way I like it!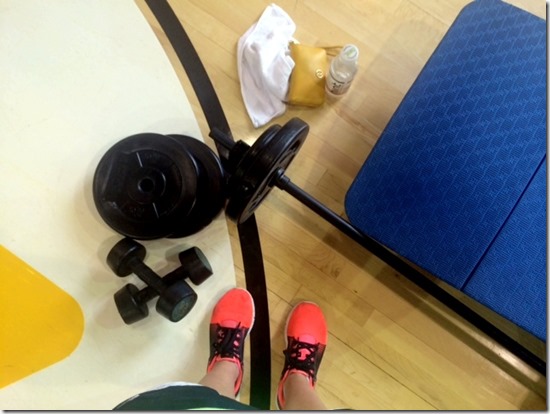 A sweaty BodyPump class kicked off the day and the instructor took us through an old release that is one of my all-time favorites. I loved release 75 when I used to do BodyPump regularly in Orlando and was psyched to have the chance to go through it again this morning. If you're looking for a great workout song, check out Manian's "Ravers in the UK" (Hypasonic Remix) from the shoulder track of release 75. It's a serious pump-up song! 
Breakfast
My sister took BodyPump with me while Ryan worked out on his own and after the class, the three of us headed to Starbucks for breakfast and each set up a little station to work.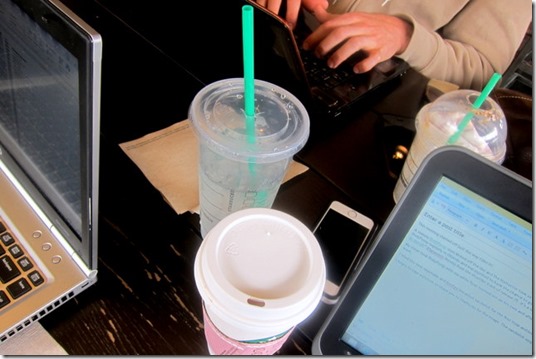 At my sister's urging, I tried the new vegetable and fontiago breakfast sandwich for the first time and loved it!
(I forgot to take a picture so thank you to Starbucks for the image. I know you totally thought that was my picture, right?)
The sandwich surprised me a little bit because it tasted like pizza! If you have a serious pizza craving around 7 a.m. (which I can 100 percent relate to because pizza for breakfast is fabulous), keep that little sandwich in mind!
Lunch
We worked on our computers at Starbucks through the morning before driving back to my parents' place to pack up our things and grab lunch with my mom and dad.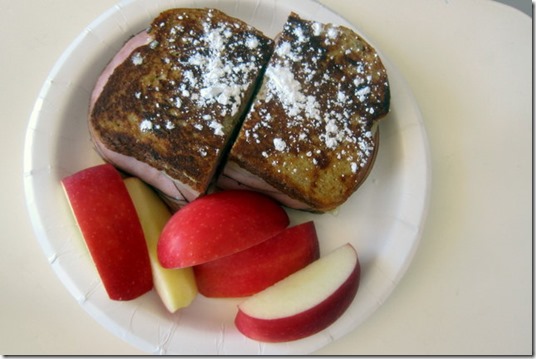 I know this sandwich may sound strange, but it was fabulous!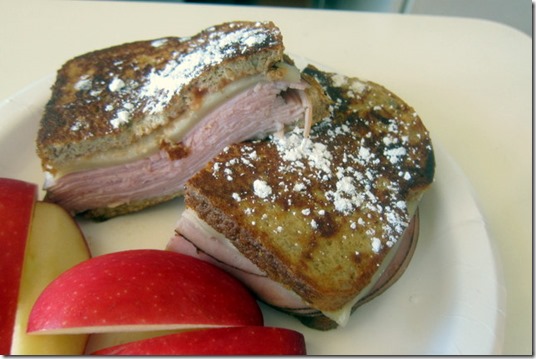 Ham + Turkey + Swiss + Thousand Island dressing on French toast dusted with a bit of powdered sugar. Served with a sliced apple on the side.
Now it's time to round up our things and hit the road back to Ocala. Hope you guys have a fabulous Monday!