My predicament:
I wanted to make cookies
I was feeling too lazy to make cookies from scratch
I had a box of brownie mix on hand
What's a girl to do?
Make brownie mix cookies, naturally!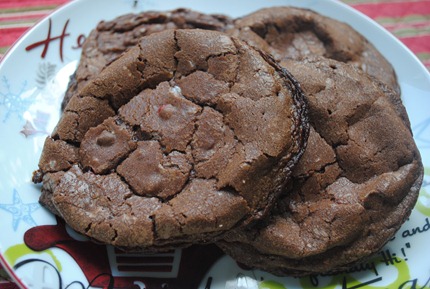 I figured that if it's possible to make cookies from cake mix, then it had to be possible to make cookies from brownie mix.
Thank goodness for Google! A quick internet search lead to me eHow's instructions for how to make chocolatey cookies from a box of brownie mix.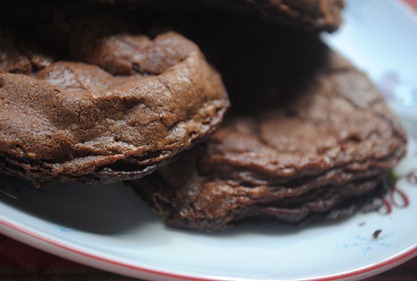 I followed eHow's instructions, but added half of a cup of crushed peppermint candies to the batter for a festive touch.
Fresh out of the oven, the cookies were super chewy and delicious! We loved them. But after cooling for more than an hour they hardened up a bit and weren't quite as tasty. Still good, but more crispy than chewy.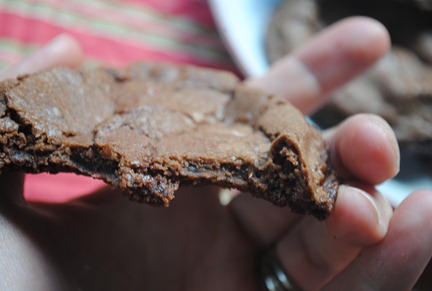 With cookies in our bellies, Ryan and I packed Sadie into the car, and headed to the post office en route to the dog park.
While Ryan waited in the car with the dog, I went inside to mail a package and saw Adonal Foyle who used to play for the Orlando Magic! I really wanted to tell him I was going to the game tonight, but I resisted and simply mailed my package.
Dog Park
Once back in the car Ryan gave me the dish on Adonal Foyle while we drove to the dog park. I'm not the biggest sports fan, but I love learning about all of the "behind the scenes" stuff. Fortunately Ryan knows a plethora of information about nearly every professional sport so he keeps me entertained.
Sadie's tail began to wag when we pulled into the parking lot of the dog park. She got even more excited when we opened up the trunk and busted out the Chuckit!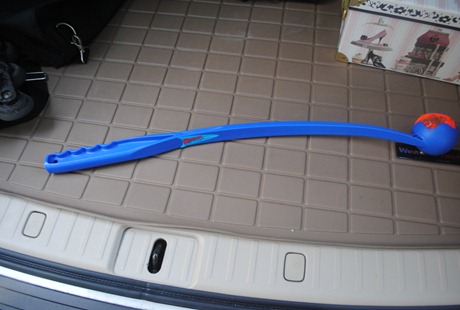 This thing is a shoulder-saver and can make even the sissiest throwers appear to have a great arm. Love it.
Thanks to the Chuckit, I went from a girly thrower to Nolan Ryan! (<—Yes, I had to ask Ryan for the name of a good baseball pitcher.)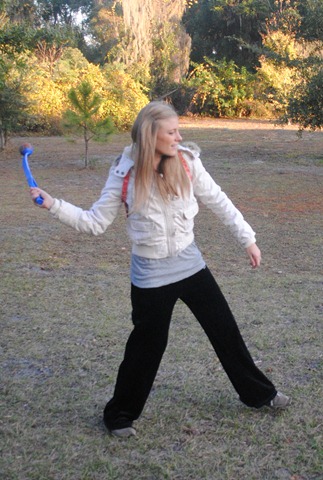 Don't mess with me!
Ryan's impression of my Chuckit-throwing facial expressions…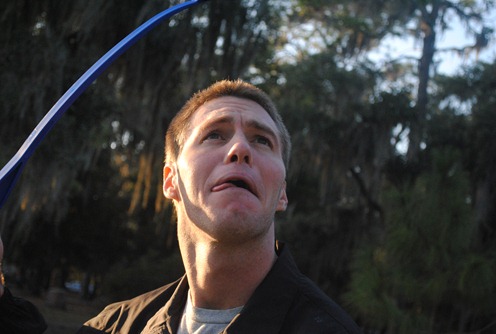 Very nice. Keep it up, funny boy.
Don't forget I have all sorts of great pictures of you at my fingertips…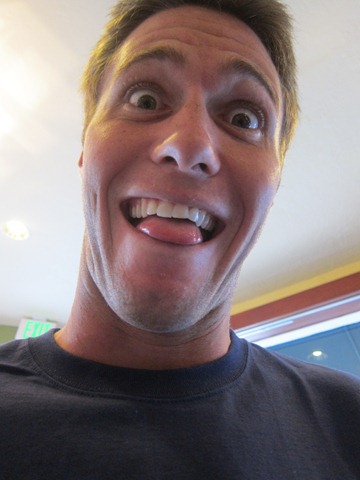 Muhaha!
Clearly we had a good time at the dog park, but I think Sadie had the best time of all fetching ball after ball after ball.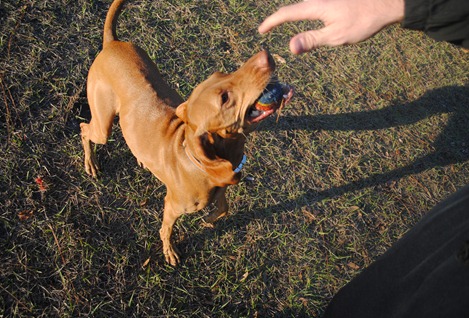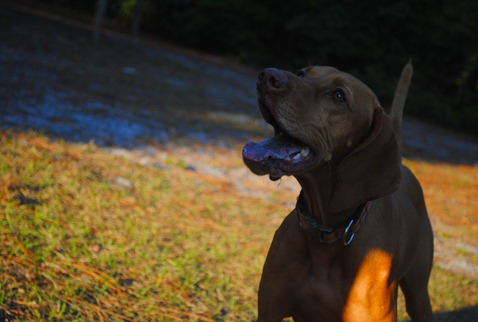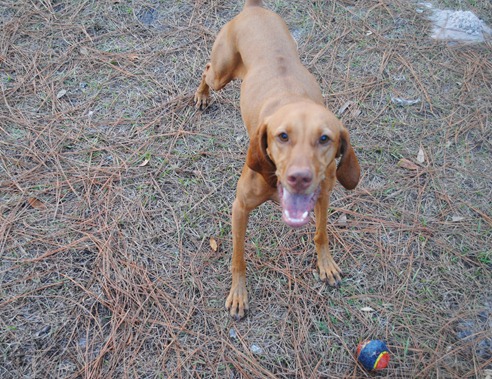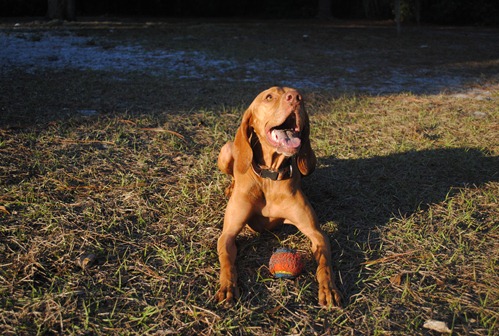 Now that the dog's exercise has been checked off our to-do list, it's time to get ready to head to my work's Christmas party!
Off to decide what to wear!