It felt absolutely glorious to sleep in a bit this morning! We were still up around 7 a.m., but that's a heck of a lot better than 4:20 a.m., that's for sure!
After snacking on an apple and letting Sadie out, Ryan and I headed to the gym for a morning workout. I completed the Workout C from Tina's Best Body Boot Camp and left the gym nice and sweaty and ready for breakfast.
Breakfast
What do you do when you're about to go out of town but have a few slices of leftover pizza remaining in the fridge?
Make pizza eggs!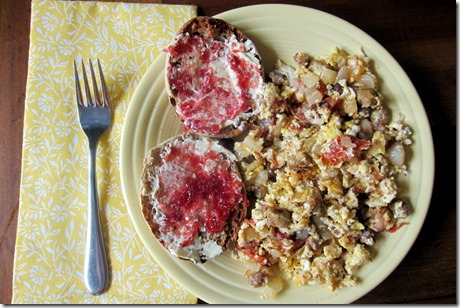 I love pizza for breakfast as much as the next girl, so this morning I figured I could repurpose the pizza toppings and make a delicious batch of scrambled eggs with onion, sausage, bacon and pepperoni.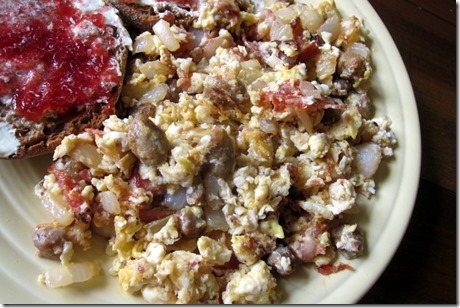 I served the eggs with a toasted whole wheat English muffin topped with a bit of Earth Balance and strawberry jelly.
Now it's time to blow dry my hair and hit the road. We're off to Sarasota for a weekend with my in-laws!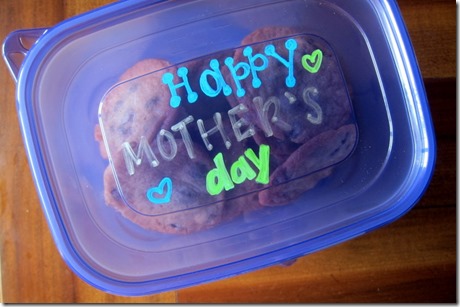 Happy Mother's Day weekend to all of the moms out there!