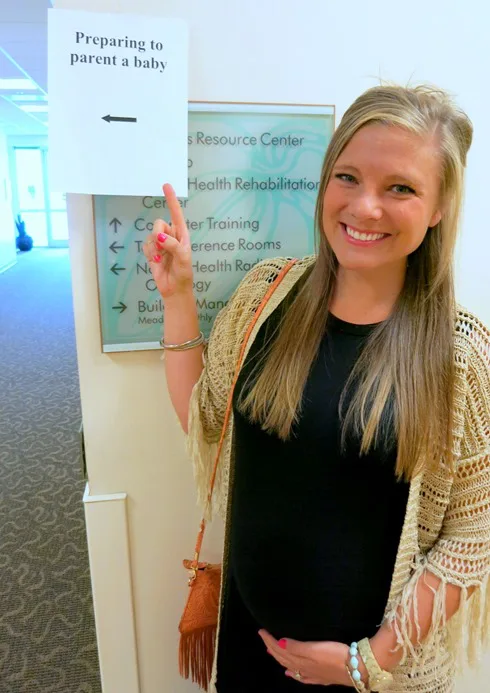 Truth be told, I was a little nervous about booking our last class over the weekend when I hit 38 weeks pregnant, but now that we've reached that milestone, a large part of me thinks our little one is feeling awfully cozy in my belly and we've got some time left before he makes his debut. (But, then again, you never know! Ryan left for work this morning yelling "baby watch!")
When I entered my third trimester, my OB/GYN recommended a series of classes for first-time parents and the one Ryan and I were most looking forward to was Saturday's Preparing to Parent a Baby class.
It can be so easy to get completely wrapped up in pregnancy and childbirth, but as my due date approaches and we start thinking more and more about what happens after we bring our baby home, it's hard not to feel a bit overwhelmed about the next phase of this journey! Preparing to Parent a Baby seemed like a good way to learn some of the basics and find out what we can expect during those first few weeks.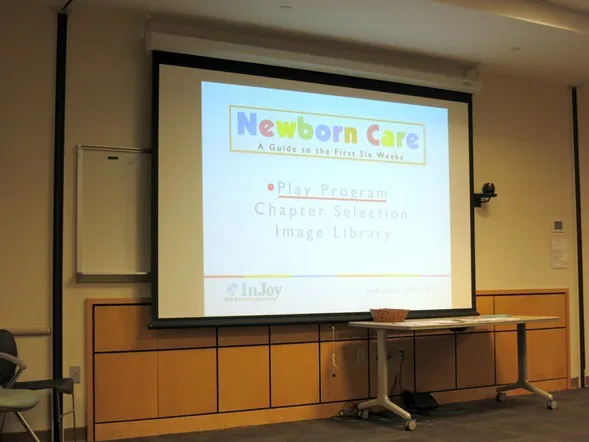 The class took place from 9:30 a.m. to noon and our instructor was actually the same nurse who led our Childbirth Prep class two weeks ago. She began the class by playing a video that centered around caring for a newborn. It touched on important topics like sleep, feeding and soothing your baby.
Then it was time for a video featuring Dr. Harvey Karp, the doctor behind The Happiest Baby On the Block, a book I previously purchased thanks to a bunch of recommendations from new moms who swear by his advice. The video covered a lot of what I read in his book, but it was a great refresher and very helpful to see his tips and tricks put into action.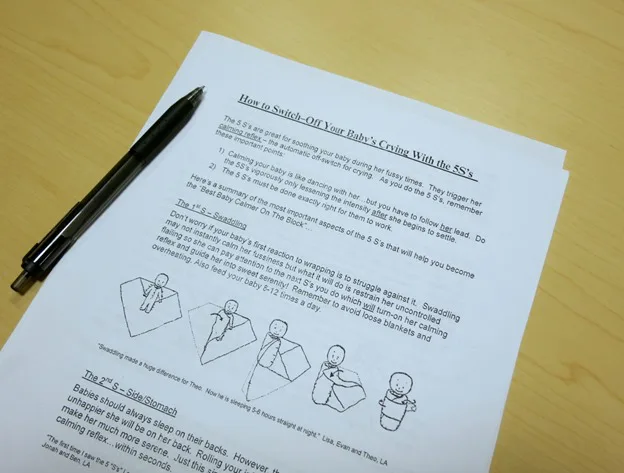 Had we not watched the video, I would've had no idea just how loudly you're supposed to make the "shhhh-ing" noise Dr. Karp says soothes babies and reminds them of the noises they heard in the mother's womb. It's pretty darn loud!
Before we were done for the day, we took some time to practice swaddling and diapering.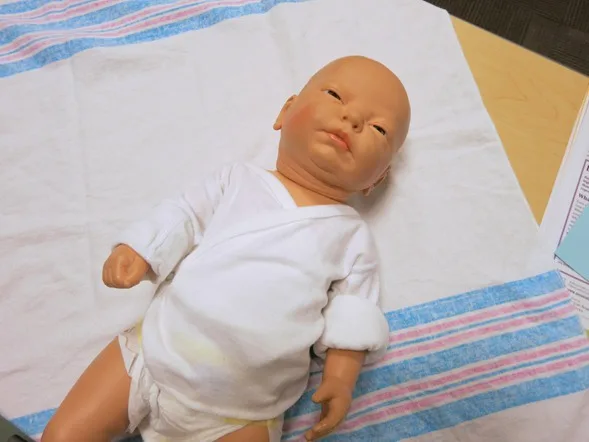 Ryan did a great job and we took turns practicing on our little mannequin baby.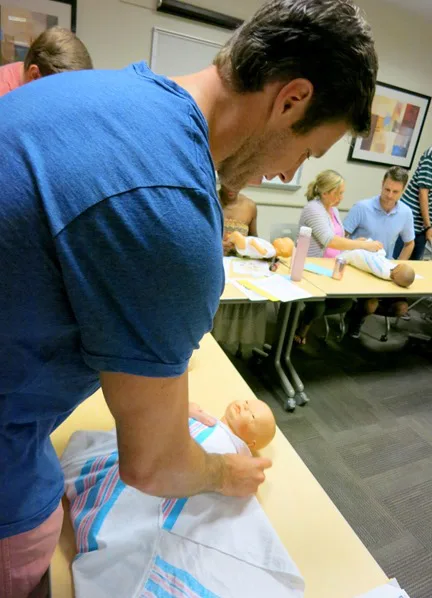 With our mannequin baby properly diapered and swaddled, we were free to go. We thanked our instructor and headed out to grab lunch and catch a matinee movie. We saw Trainwreck which was really funny but not quite as hysterical as I anticipated.

Ryan and I are trying to take advantage of random last-minute dates before our little one arrives! Now that I'm at the end of my pregnancy, I feel like the advice I hear over and over again from everyone right now is to sleep as much as possible, go on dates with Ryan and relax! We took everyone's advice to heart this weekend and had a wonderful time running around town, soaking up sun on the boat with Sadie and cleaning relaxing at home.

I hope you had a great weekend, too!!

Our final baby-related class is o-v-e-r, which means the waiting game has officially begun!