Smear a whole bunch of chocolate peanut butter on top of a banana and a hungry little dog magically appears.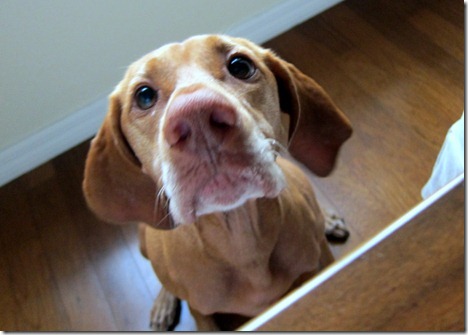 We're all peanut butter fanatics in the Fagan household. Even the extra-furry Fagan family members… like Ryan. Zing!
Unfortunately Sadie couldn't sample my chocolate peanut butter-topped banana since chocolate is not a dog-approved food, but since I'm such a sucker, she managed to finagle a scoop of traditional peanut butter out of me after giving me the Puss In Boots eyes.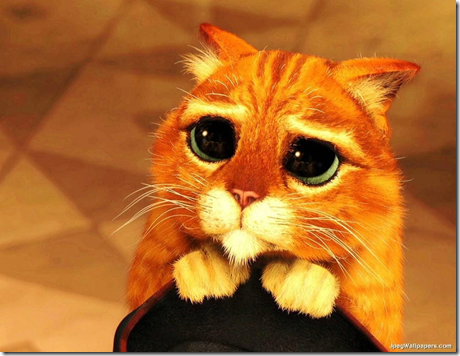 (Source)
I bought the chocolate peanut butter I used as a (highly unattractive) banana topper from Earth Origins and it is incredible.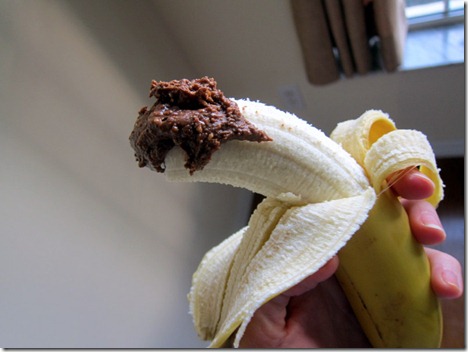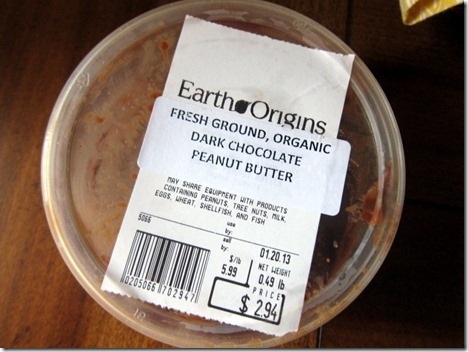 After dinner last night, I could not stop heading into the pantry for spoonful after spoonful of this stuff while Ryan and I watched the election coverage. It's addicting! If you see it at an Earth Origins near you, consider yourself warned!
My breakfast also included a plate of scrambled eggs with salsa for a punch of protein and a cup of peppermint mocha coffee with a splash of unsweetened vanilla almond milk.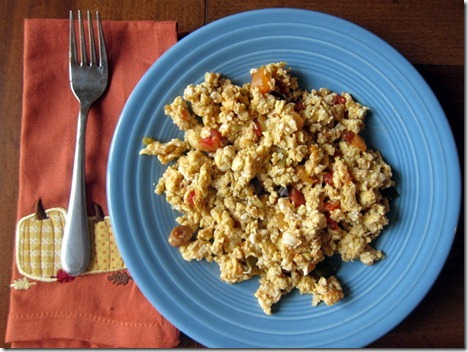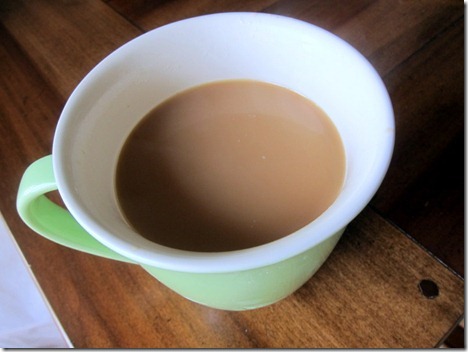 A good start to the day!
Workout
Before breakfast, Ryan and I headed to the gym for a Wednesday workout. I started my workout with a 15 minute warm up on the elliptical before heading into the weight room to complete Workout B from Tina's Best Body Boot Camp program.
On Monday my fellow boot campers and I entered Phase 2 of Tina's workout plan. Phase 2 focuses on strength endurance training. Today's workout was right up my alley because it made my muscles burn but incorporated bursts of cardio moves to make me sweat and get my heart rate up. Another winner from Tina!
Of Possible Interest
Question of the Morning
If you're a pet owner, what food makes your pet give you the Puss In Boots eyes?
Sadie wants nothing to do with most fruit, bread or baked goods, but when it comes to meat, cheese and vegetables, she's an equal opportunity eater.