Last night we celebrated Ryan's birthday. He is turning 28 on Wednesday, so my family took advantage of our visit this weekend and surprised him with a special dinner (crab cakes!), homemade marble cake and presents.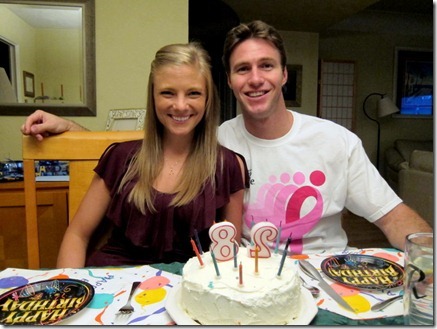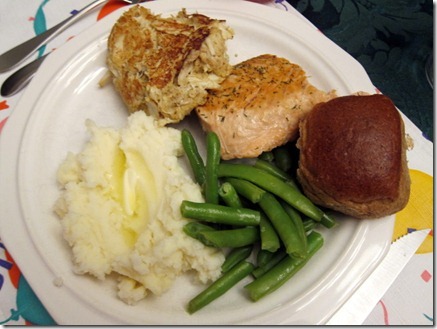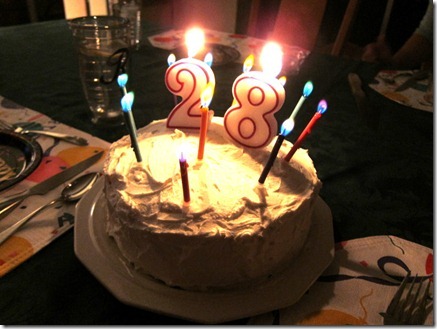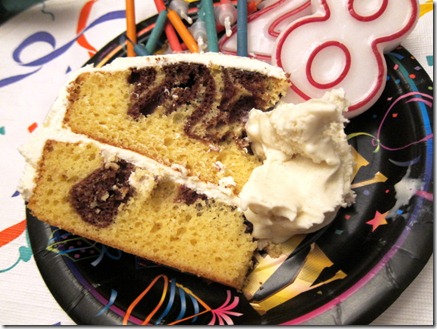 I told my mom she did a great job of finding masculine birthday wrapping paper. I've been known to give Ryan birthday presents in pink,floral wrapping paper… or Christmas paper. Hey, gifts are gifts, right!?
The cake was the best part of the meal and I went back for seconds of cake and ice cream. Perfect fuel for the night before a big race!
Race for the Cure 10K St. Petersburg
A 6 a.m. wake up call had everyone awake and bustling around before the sun came up. Ryan, my sister and I registered to run the Race for the Cure 10K in St. Pete in honor of my mom and her battle with breast cancer.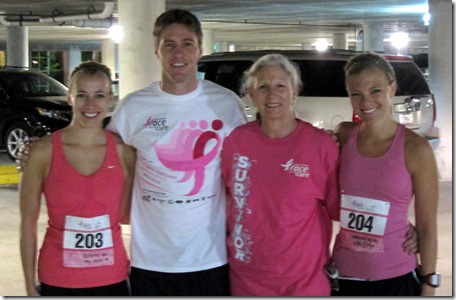 My mom wore a special bright pink survivor shirt to the race and participated in the survivor walk with around 100 other breast cancer survivors.
The weather was surprisingly cool and absolutely perfect for a race. It was the coolest morning of the season so far and that definitely helped light a fire in the runners.
The atmosphere of the race was so energetic, but also very emotional with many people running in memory of loved ones who passed away from breast cancer and others running for those who are currently fighting the disease or been through the intense treatment.
This race was a big deal to my family because it fell on the exact day that my mom had a double mastectomy three years ago. I remember running in the Race for the Cure three years ago when she was first diagnosed and being so incredibly inspired by all of the survivors at the race. They gave me hope that my mom could and would come out on top even though her cancer was in an aggressive stage.
Today's race was also a big deal for my sister because she set a personal goal to train for the race and run the entire 10K without stopping – her longest distance to date!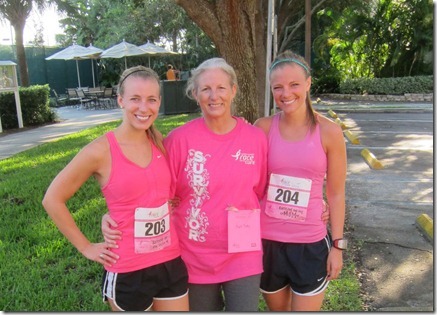 Leslie was quite nervous for the race but finished incredibly strong and right around 66 minutes. That is a seriously AMAZING time! I am so incredibly proud of her.
I really enjoyed the race course except for one terribly long straightaway that was an out-and-back… basically one mile out and one mile back. It seemed to go on forever, but it also gave me a chance to look for Leslie and Ryan and see them running along as well! (Ryan ran the first three miles with me before taking off and running like a mad man for the final 3.2 miles.)
I was actually quite surprised with my race time when I ran through the finish line!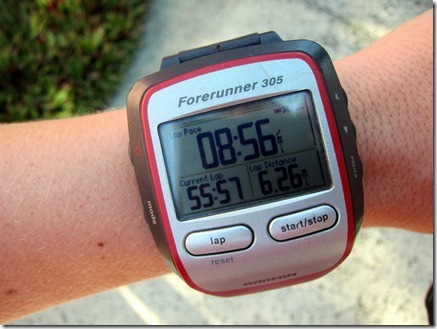 Sub-nine minute miles, baby! My personal goal was simply to finish the 6.2 miles in under 60 minutes, so I was very pleased with my time.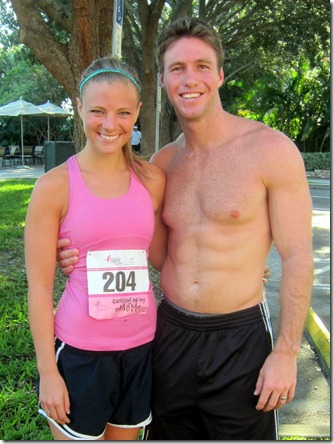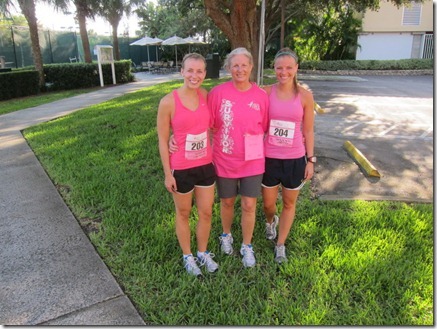 After the race we took some time to walk around and take advantage of the free food (salted bagels = yum!) and giveaways.
We got in the car to head back home but waited for quite a while to get out of our parking garage since there were still a ton of people walking and others trying to leave as well.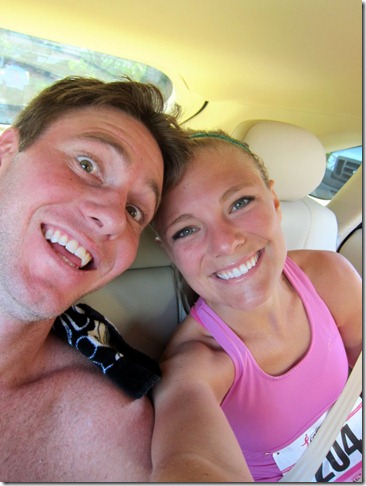 Once we finally got on the road, we made a pit stop for pumpkin spice Frappuccinos before making our way home.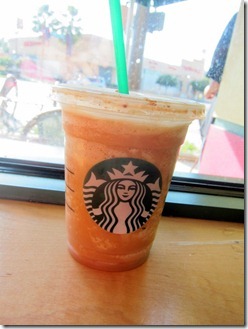 They tasted even more "pumpkiny" than I remember from last year, which is a very good thing!

Time to shower. We have a birthday BBQ to attend in a little bit.

I hope you're enjoying your weekend!

We're not even halfway through Saturday and our time in St. Pete has been a blast!