After such a fun day on Saturday at the Southeast Produce Council's Southern Exposure Conference, the rest of my weekend ended up shaping up very well, too!
I can't complain when Saturday night includes a homemade dinner by my mom.
Bring on the crab legs and mussels!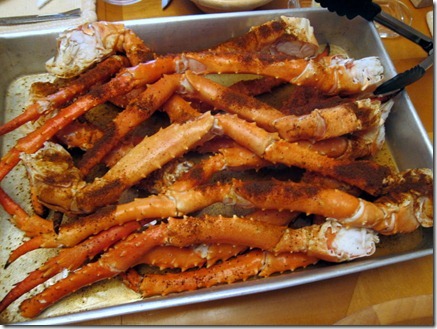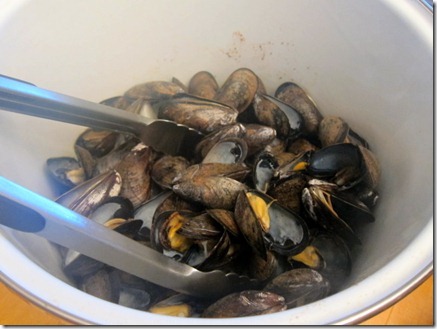 One of my all-time favorite meals!
And then breakfast this morning kept the good food going.
I loaded up my plate with pecan pancakes, topped with banana slices, syrup and granola.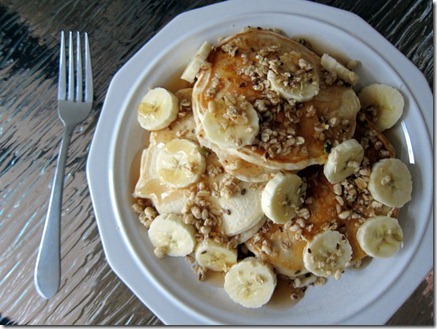 My eyes were definitely bigger than my stomach and I couldn't finish off the pancakes, but I made it through two and a half and all of the banana slices before throwing in the towel and passing off my plate to Sadie.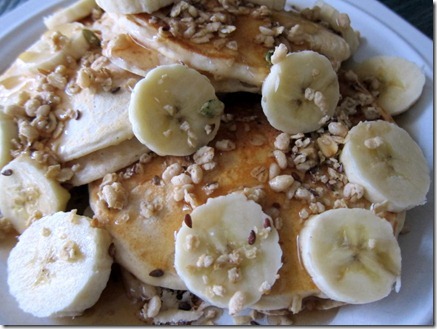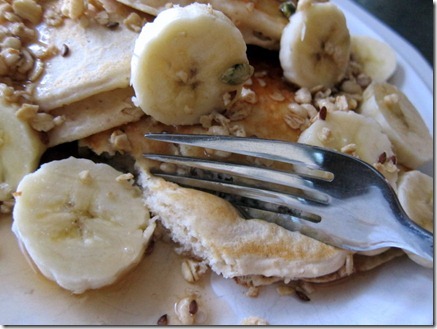 Ryan and I spent the morning at my parents' house lounging around, making walnut oatmeal date balls and soaking up quality family time. While my dad worked out and my mom slept in, Ryan and I were able to cram in a good hour of early-morning reading.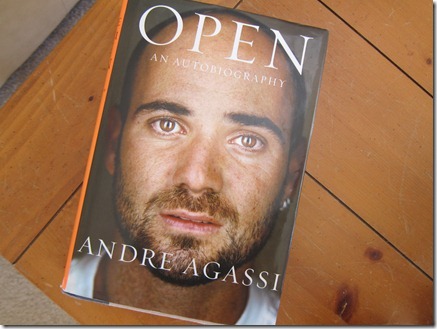 I usually read only at night before bed, so a lazy Sunday morning filled with several chapters of Open, the biography of tennis great Andre Agassi, was a treat!
For those of you who asked me about this book, I am about three-quarters of the way through and am really, really enjoying it so far. Though I'm not a tennis player myself, my dad played tennis when I was growing up and I remember watching numerous matches on TV as he rooted for his favorite players. Despite my lack of general tennis knowledge, I find myself enthralled by the book! I don't think you need to be a huge tennis fan to find Andre Agassi's story interesting. (If any of you have any other biographies you'd recommend, please let me know!)
Ryan and I wanted to get back to Ocala before it was too late and with smoothies to fuel the car ride home, we were off!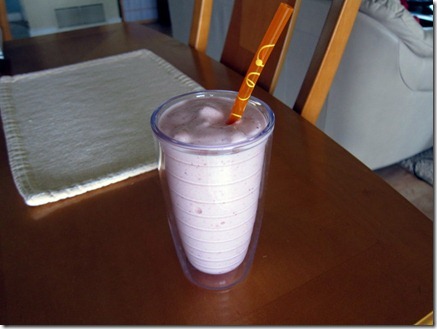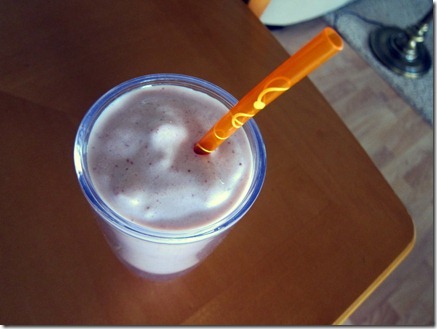 Once we arrived home, we leashed up Sadie and headed out to the nearby hiking trails to cover two miles.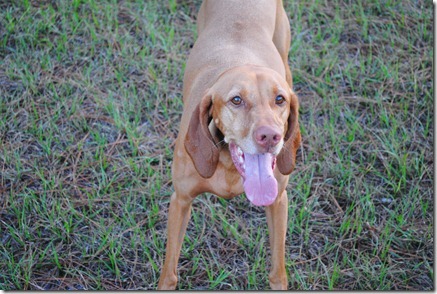 And now we're back home, getting ready to cook dinner and spend the rest of our Sunday relaxing.
Enjoy your Sunday night!