Dog park!!!
We've visited other dog parks recently, but haven't been to our go-to dog park in a while! 
After work today, we had to take advantage of the gorgeous weather and took Sadie to our local dog park for an evening full of fetch and rompin' around with other dogs.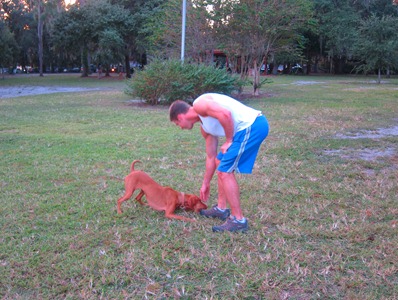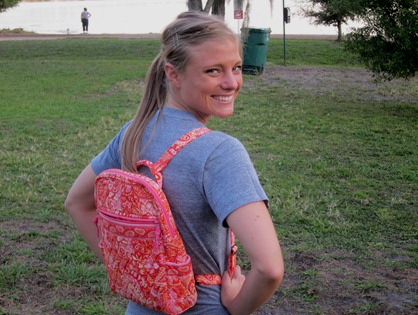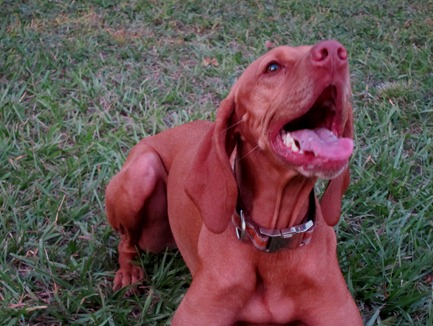 I got quite a kick out of twin weimaraners we saw that were in full-blown huntin' mode.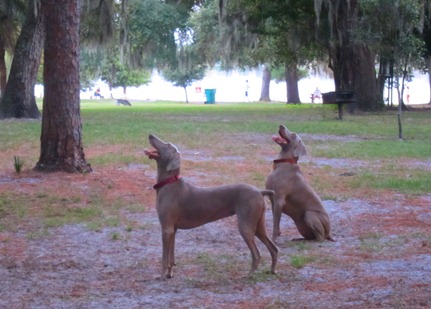 A squirrel was mocking them and they were not happy! (Yet another reason I am not a huge fan of squirrels…)
When the sun started setting, we took it as our cue to head home.
Dinner
Since we got a late start on dinner due to the dog park, we opted for a fast meal of ravioli, served with a side of roasted broccoli and cauliflower.
I prepared Monterey Pasta Company spinach ricotta ravioli (our favorite) and roasted the veggies while Ryan unloaded the dishwasher.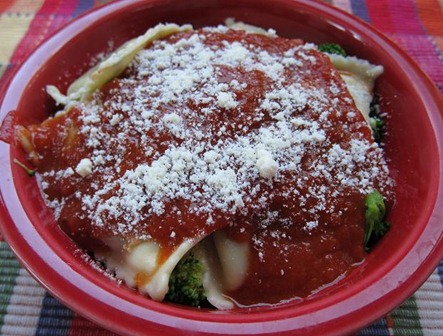 I remember a man I used to work with said he and his wife had a deal. He'd make dinner every night and she would do the dishes. Sounds like a sweet deal to me! 😉
Our dinner cooked up quickly and in no time we had a hot meal ready for eatin'.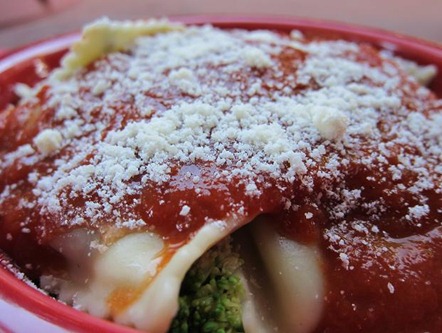 I missed my ravioli bowls! For a while there Ryan and I were eating ravioli at least once a week. I need the pasta poofs back in my life! 😀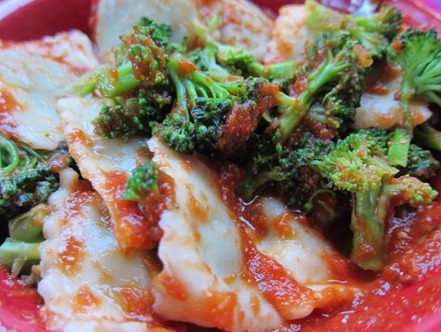 Now I'm off to finish up the dishes and put away some laundry.
Sleep well!