Our little family is back together again!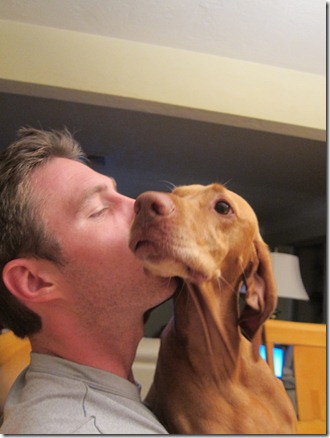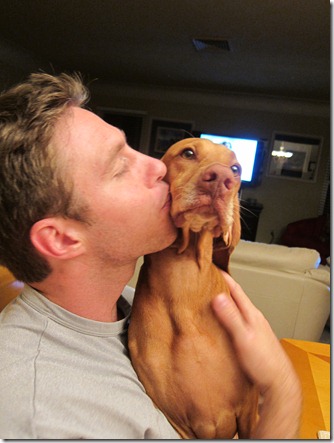 We missed our crazy little lady! She has such energy and personality and adds so much to our lives, so not having her with us for the past two weeks has left a bit of a void. Thankfully Sadie doesn't hold grudges and was as affectionate and clingy as ever.
Dinner
Ryan and I arrived at my parents' house in St. Pete a little after 7 p.m.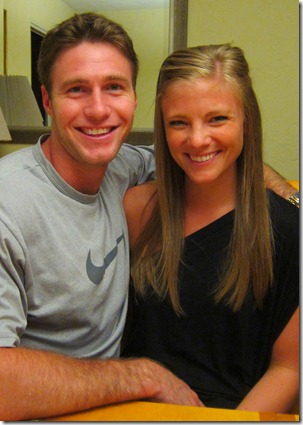 My mom had dinner waiting and we sat down to a delicious meal of ribs and sweet potatoes.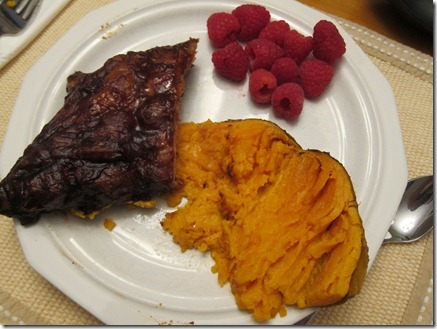 I went back for two more ribs. They were so tender and full of flavor.
You know dinner in this house doesn't come without dessert!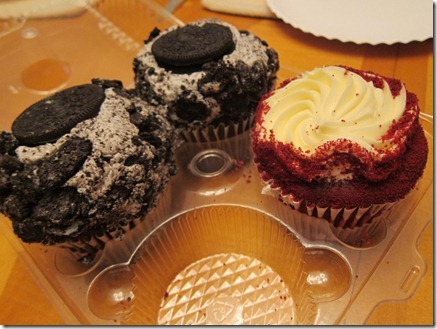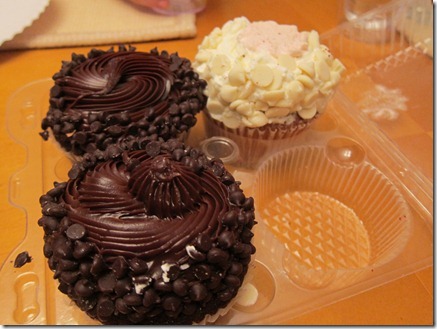 Cupcakes from The Fresh Market had all of us salivating.
I quartered the cupcakes and we all shared. I ate the equivalent to 1.5 cupcakes… maybe two by the time we actually got up from the table after hanging around chatting.
Time to head outside to check out the meteor shower! My mom follows space blogs (how cute is she!?) and it outside with Sadie on the dock right now hoping to see something so I'm off to join her! 
Fun fact: Ryan went to space camp as a kid. I love him.