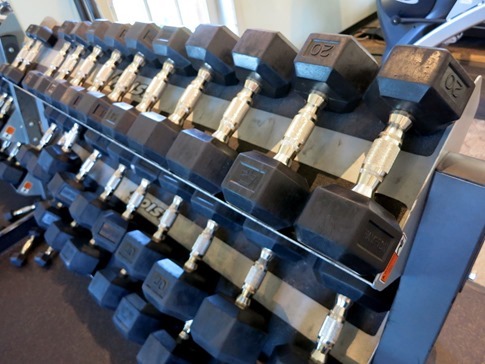 The majority of my Monday was spent working at the gym and I kicked off my time there by teaching the morning barbell strength class. The class went well and I took everyone through a total-body strength workout that used both the barbell and dumbbells to target all of the major muscle groups.
I must say it feels so good to be back into my teaching groove. I've missed it a lot!
But, as promised, I wanted to take some time to quickly recap the rest of our weekend! We really did have such a great time with Ben. He was such a fabulous guest – totally laid back, fun and up for anything! Plus, Ryan loved having his favorite workout buddy back in town!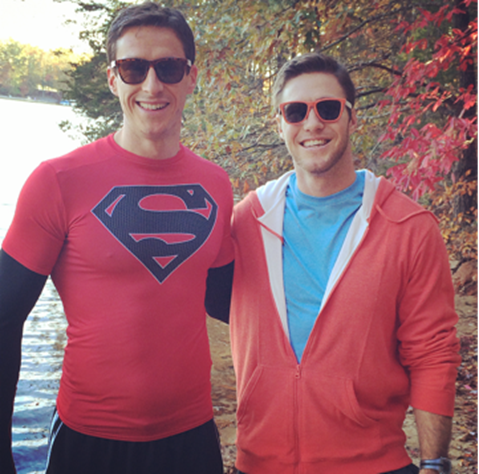 To quickly recap our Sunday together, we began with a delicious breakfast (hello, frittata! <— recipe coming soon!) and a quick workout followed by lunch and a day at the Rural Hill Sheep Dog Trials!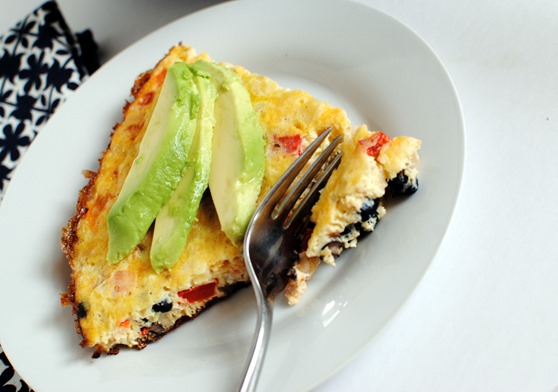 The Sheep Dog Trials first caught my eye when I was flipping through the local newspaper last month. It made the Charlotte-area "must see" list for the month of November and since Ryan and I are obviously big-time dog lovers, it sounded like something that would be right up our alley.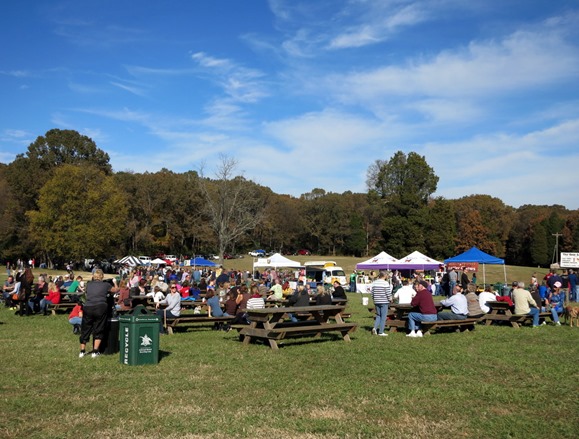 Thankfully Ben was more than game for a nice day outside, so the three of us spent the afternoon at Rural Hill (the same place where we recently visited the Amazing Maize Maze)!
The event is obviously very dog friendly and half the fun of attending was meeting so many other dogs! We ran into two vizslas (which Sadie could not have cared less about meeting – such a stinker) and I loved chatting with other dog owners who are clearly just as crazy about their dogs as we are about Sadie.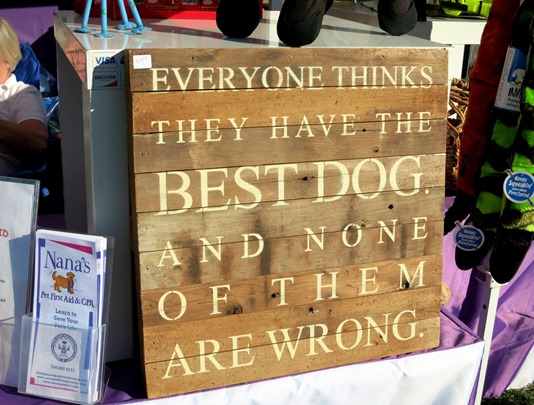 We took some time to watch the ridiculously intelligent border collies compete. They were incredible and so focused on listening for their handlers' voice and whistle commands.
I kind of felt like I was back in the movie Babe (one of my all-time favorites… yes, for real) and I may or may not have tried to speak to the sheep in their super-secret sheep password.
Baa-ram-ewe, baa-ram-ewe. To your breed, your fleece, your clan be true. Sheep be true. Baa-ram-ewe.
Nothing.
The alpacas on hand were also less than entertained by my sheep-speak.
We made sure to check out the agility events as well but my favorite event, without a doubt, was the event organized by Carolina Dock Dogs!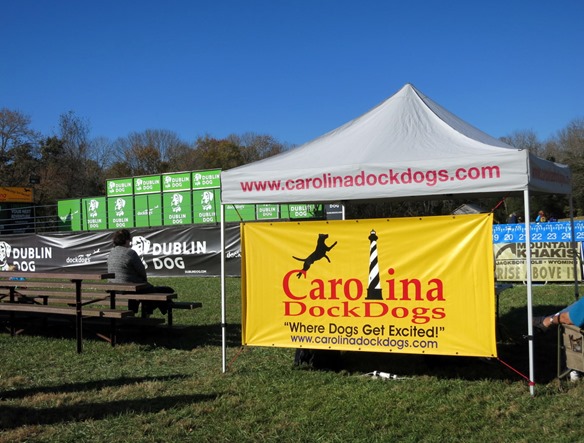 Ryan and I got a little too excited when we saw their platform set up because we've watched something similar on TV many times.
A dog's owner tosses a toy into a pool of water and the dog must jump off to dock and into the water to retrieve it. The dog that wins the event is the dog that jumps the farthest!
It was an adorable event to watch because just about half of the dogs in the novice group would sprint up to the edge of the dock and then just crouch down and look at their toy, bark at it, or whimper and not jump in. Others would plop in right at the edge and make everyone laugh!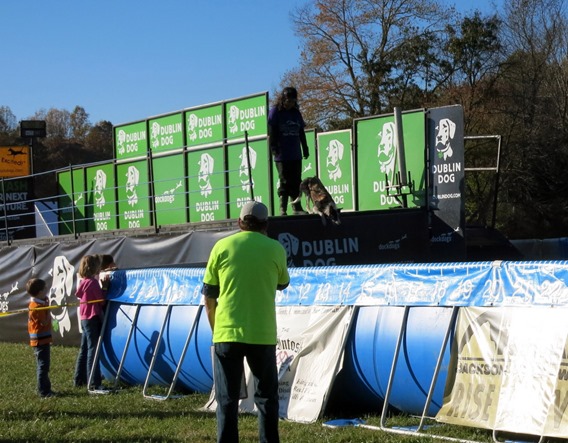 Eventually the more experienced dogs were ready to compete and they had no trouble sprinting right off the dock for their toy!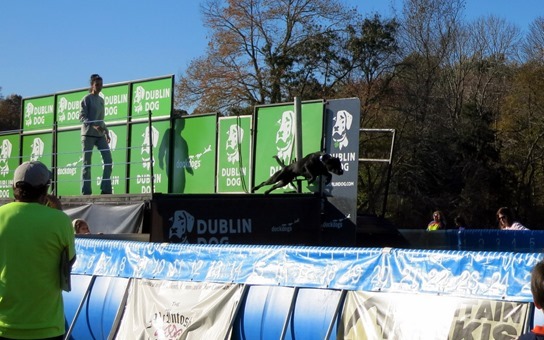 Ryan and I are both convinced Sadie would absolutely love to participate in something like this and I took a few minutes to speak with someone at the Carolina Dock Dogs tent who encouraged me to check out a facility in Monroe, North Carolina to see if it's something Sadie would really enjoy. I'm excited to give it a go soon!
Once our day at Rural Hill was over, we took Sadie on a brief hike and decided to test out her "dock dogs" capabilities by playing fetch in Lake Norman!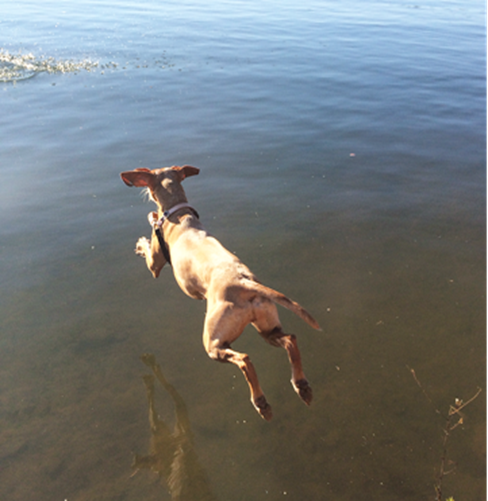 She had no fear and dove right off a large rock and into the lake after a large stick! I think we may have a future champion dock dog among us. Ha!

We spent the rest of our Sunday eating barbeque pulled pork at Mac's Speed Shop before we relaxed on the couch and watched Django Unchained which I had never seen before. It was quite an intense movie that definitely held my attention for nearly three hours.

I hope you had a good weekend, too!!

See ya in the morning!

Good morning! I'm back after a sweaty and productive day at the gym!