Sadie set a personal distance record today!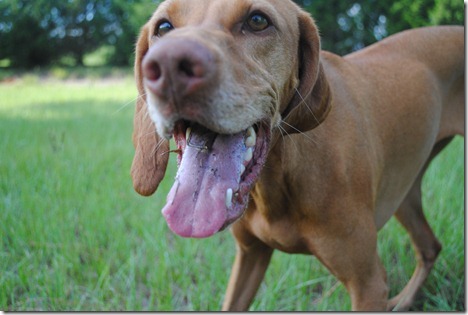 A little after 7 a.m., Ryan, Sadie and I hit the pavement to tackle the nine mile run on our half marathon training plan. The longest Sadie ever ran previously was eight miles (she's done that twice) and while she's hiked nine miles with us before, this was her longest run to date.
And now she wants us to play fetch with her in the backyard. She's seriously a nut job.
I always tell Ryan that I absolutely love Sadie as our dog, but if she were a person and could speak, she'd probably be the neediest, peppiest and most annoying girl on the planet.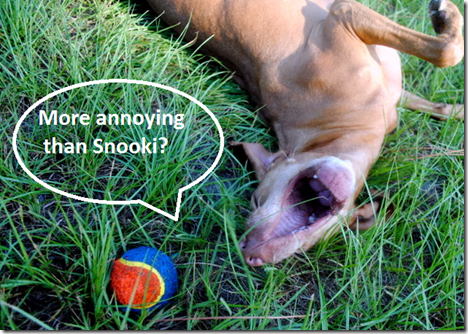 (Lesbi honest, I find Snooki highly entertaining. Wahhhhh.)
But at least Sadie would have it goin' on in the looks department.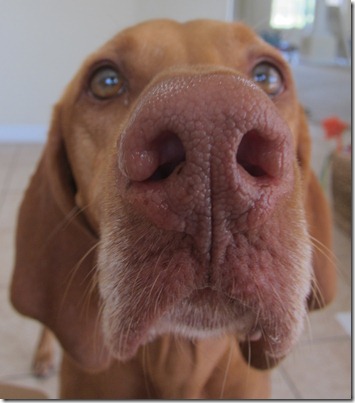 Her little face is the cutest thing in the world to me.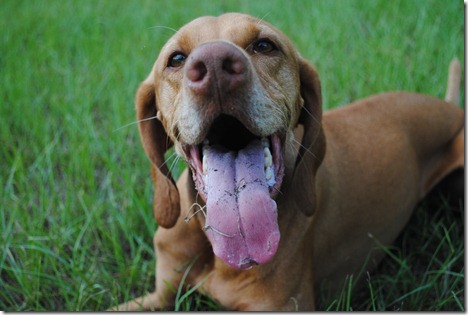 Our nine mile run started out really well despite the icky weather.
It was super foggy and damp outside. When I rubbed my fingers together I could feel the moisture and there was moisture literally dripping off my eyelashes.
We brought sustenance on our run this morning in the form of a Clif fruit rope  for me and gu for Ryan.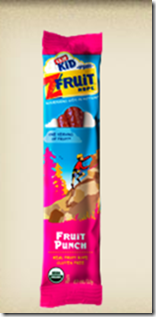 I just can't do the whole gu thing. Something about the texture and goopiness of gu just skeeves me out.
Fruit chews, shock blocks and chewy, sugary forms of carbs work better for me during long runs.
I ate my fruit rope at mile 4.5 and felt rejuvenated until the last mile or so when I wanted to keel over and have Sadie pull me home.
But we finished… and we finished strong!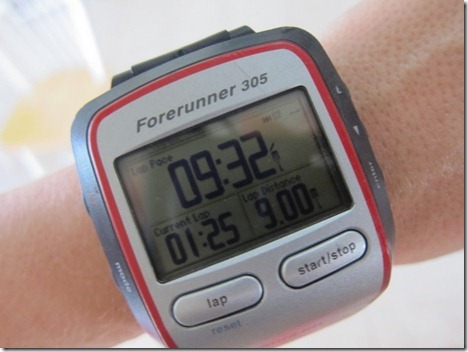 I think it's crazy that the farther Ryan and I run on our longer runs, the faster our pace seems to be. I'm going to blame it on our desire to get the runs over with, though I guess training has a wee bit to do with it.
Breakfast
I wasn't hungry when we got home from our run but knew I needed to get calories into my system so I made a smoothie since they're a great way to pack in nutrients and calories without feeling like you're eating a ton.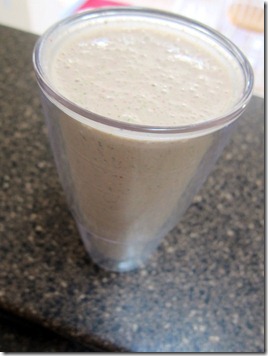 Into the blender went:
1 cup strawberry banana Chobani Greek yogurt
1 scoop vanilla protein powder
1 cup frozen strawberries
1 frozen banana
1 1/4 cups 2 percent milk
1 large handful fresh spinach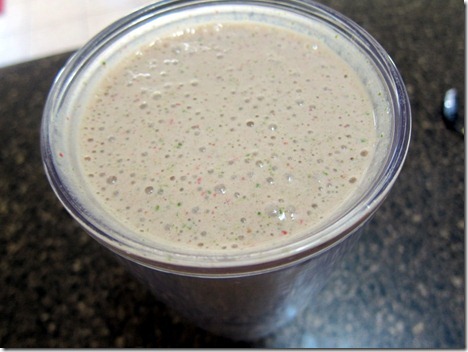 Slurp!
I have a feeling my hunger will return with a vengeance quite soon. I'll be ready.
Until then it's time to get dressed. We have more visitors this weekend!
Giveaway Winner
Congratulations to the winner of yesterday's giveaway!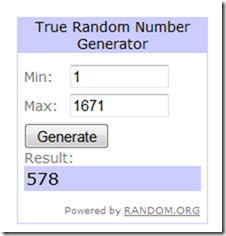 Yay Megan!
You just won an iPod Nano and Quaker products. Woo!
Please email me at pbfingers@gmail.com with your mailing address so we can get you your prize!