Sadie went to the vet late this morning.
Care to ask her how it went?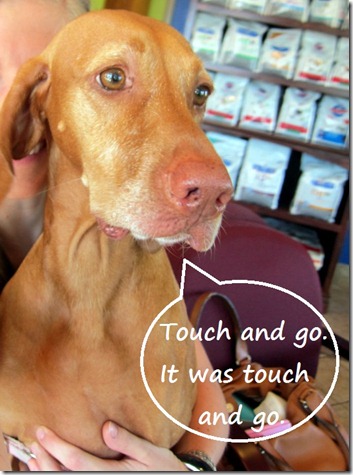 Clearly she was a little nervous.
It was Sadie's first time visiting a new vet in Ocala, but something about the smell of the vet's office made her uneasy from the get-go. Even though she'd never been there before, she went into instant baby mode when we walked in.
Maybe all veterinary offices have the same smell?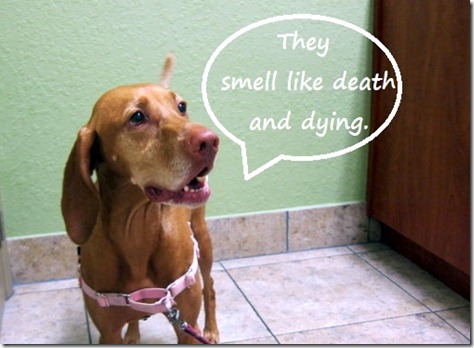 We spent our time in the waiting room like this: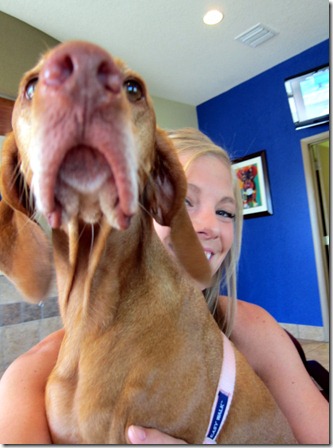 A 38-pound shaking dog in my lap. (Sadie gained three pounds since her last vet visit! Woo!)
The appointment itself went well. Sadie got some vaccinations, a heart worm screening and the usual pat down. We're going back again in three weeks for a follow up appointment following her Lyme disease vaccination and Sadie is pumped!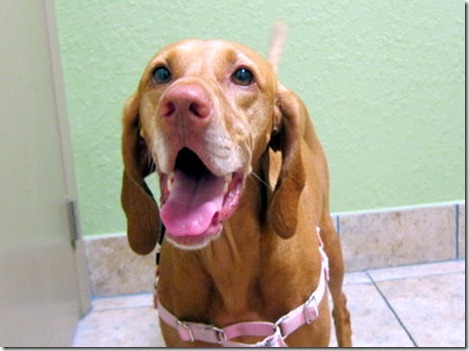 That last picture is post-vaccinations. It was like Sadie knew all the tough stuff was over and immediately went back to being happy Sadie again.
Lunch
Lunch today came together quickly because I was awfully hungry when we arrived home from the vet.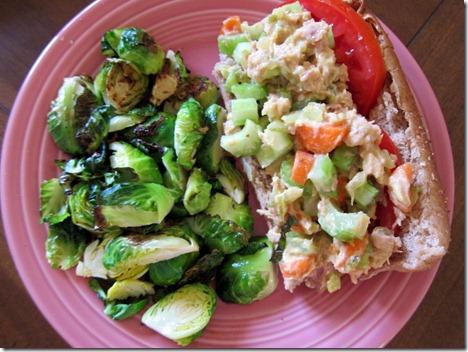 I made a batch of tuna salad and served it on a whole wheat hot dog bun with tomato slices and a side of roasted Brussels sprouts.
Not too shabby.
Time to write, write, write!

Question of the Afternoon
Does your pet react to the vet's office or get nervous when they walk into certain locations?
Sadie was always totally cool about visiting the vet's office until she got spayed. Since then, vet offices make her nervous. She also went through a little spell when she'd get nervous walking into PetSmart because we got her nails trimmed there once. She got over that one pretty quickly thanks to many nail clipping-free visits.