A simple two-ingredient recipe for honey goat cheese fruit dip. Delicious with fruit kebabs, fresh berries, crackers and more!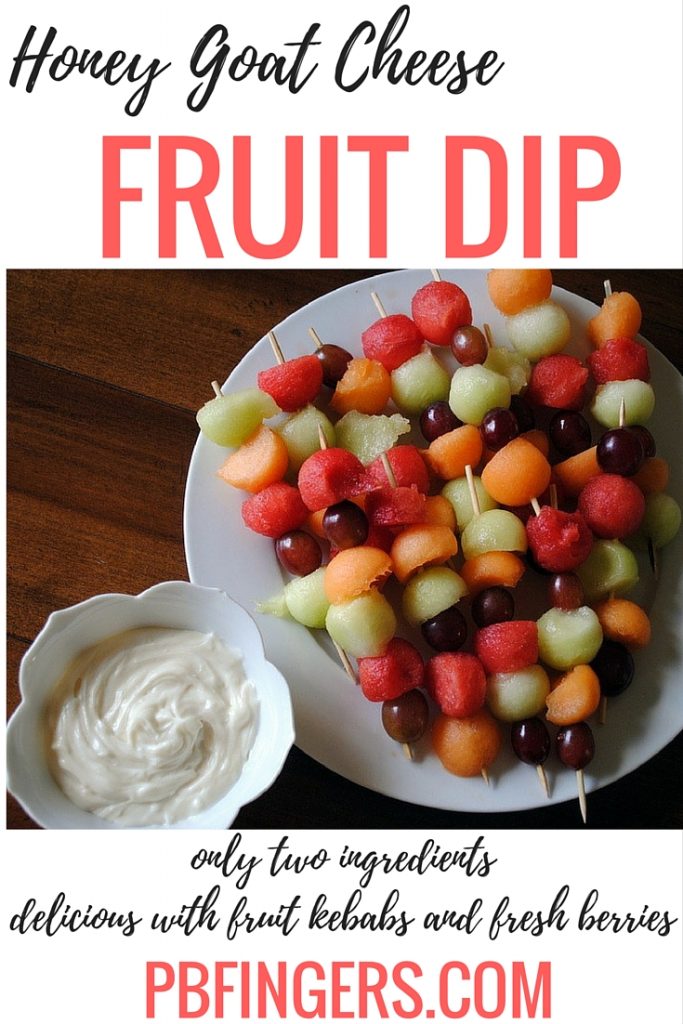 Tonight's dinner ended up being a bit of a bust.
Why?
Because I got full on fruit beforehand.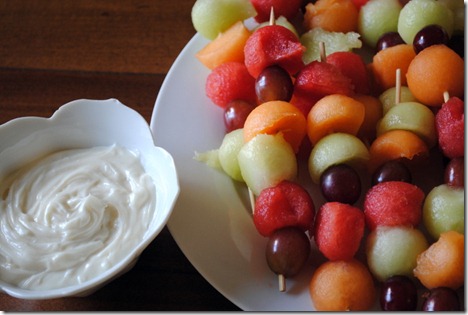 This afternoon I worked on a freelance piece about melons and had to take some pictures to send along with my article showcasing the fruit.
I used a melon baller to scoop out a watermelon, cantaloupe and honeydew and ate so much fruit in the process that I was so stinkin' full by the time I was done photographing my melon kebabs.
I think a lot of my fullness may also be attributed to eating tons of the dip that I made for with the kebabs.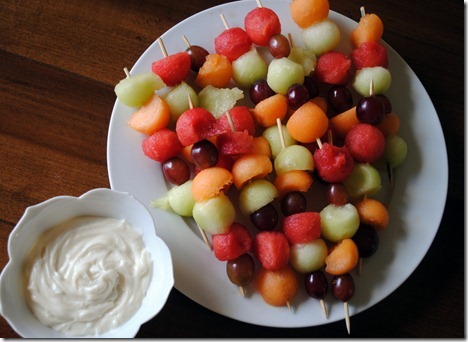 The dip was incredibly easy and only required two ingredients!
Honey Goat Cheese Dip
Ingredients
4 ounces goat cheese
3 tablespoons honey
Directions
Crumble goat cheese and top with honey
Stir goat cheese and honey vigorously until a smooth dip forms
Enjoy with your favorite fruit, pretzels, cinnamon sugar pita chips and more
About an hour after my normal dinner time, I felt like I should eat something again and used the remaining goat cheese and honey dip as a spread on top of a toasted whole wheat English muffin.
Not exactly a typical meal, but there are worse things than eating bucketloads of fruit, goat cheese and honey for dinner!
I'm heading off to read some more of the June book club book! Anyone else started it yet? Thoughts?