This afternoon I read an article about the 20 most commonly mispronounced food words. I remember the first time I heard someone say "quinoa" aloud. I had no idea what they were talking about! I always pronounced quinoa like "kee-no-ah." False. It's keen-wah. This word, along with 19 other confusing food items made the list:
Chipotle: Proper pronunciation: chi-poht-ley.
Espresso: This is neither spelled nor pronounced with an "X" anywhere in it. Proper pronunciation: e-spres-oh.
Bánh mì: This popular Vietnamese sandwich is just as popularly butchered, pronunciation-wise as "ban mee" or "bang mee." Proper pronunciation: bahn mee.
Pho: This Vietnamese soup is pronounced almost exactly like the French word for fire, feu, for which it's named. It is not "foe." Proper pronunciation: fəʊ, or like the word "fur" without the "R" at the end.
Gyro: Proper pronunciation: yee-raw, if you're Greek; jeer-oh or zheer-oh if you're American.
Foie gras: Not "foy grass." Proper pronunciation: fwah grah.
Gnocchi: Proper pronunciation: nyawk-kee if you want to be Italian; nok-ee or noh-kee if you're American.
Quinoa: Pronunciation isn't the only thing about quinoa that people often get wrong; it's not a grain, as is so often assumed. It's actually a chenopod, like epazote and spinach. Proper pronunciation: keen-wah.
Caipirinha: Popular Brazilian cocktail. Proper pronunciation: kai-pee-reen-ya.
Açai berry: Proper pronunciation: ah-sigh-ee.
Beignet: No one wants Ben-Gay with their chicory coffee. Proper pronunciation: ben-yey.
Guanciale: Most definitely not pronounced "gwan-see-ale."Proper pronunciation: WAHN-chall-eh.
Coppa: Proper pronunciation: KOH-pa (hear it yourself).
Kibbeh: Proper pronunciation: KIB-bay or KIB-beh (hear it yourself)
Sriracha: The red rooster sauce seems be in every refrigerator and in every peppery mayonnaise sauce these days. Proper pronunciation: shree-ra-cha.
Bruschetta: Not pronounced "broo-shet-uh." Proper pronunciation: broo-sket-ah.
Haricot vert: Upscale restaurants love to use this French term for thin, green string beans, even if they're just serving regular old green beans. Proper pronunciation: ah-ree-koh VEHR.
Bouillabaisse: Proper pronunciation: boo-ya-bes.
Jalapeño: Proper pronunciation: hah-luh-peyn-yoh.
Quesadilla: Kweez-a-dill-uh? No. Proper pronunciation: key-suh-dee-uh.
Peanut Butter: Pea-nut Butt-ah
Okay, so maybe I added the last one.

Another one that surprised me from the list was bruschetta. I totally say it "broo-shet-uh." Giada would be ashamed!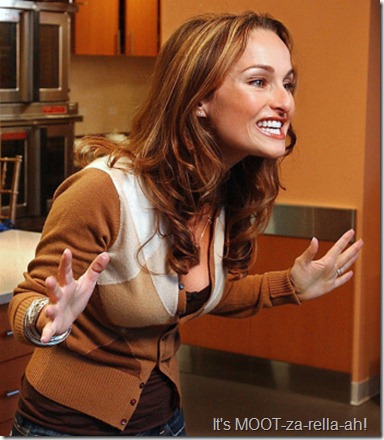 Dinner
For dinner this evening, Ryan and I stuck to a menu of food items we know how to pronounce.
Chicken. Corn. Beer.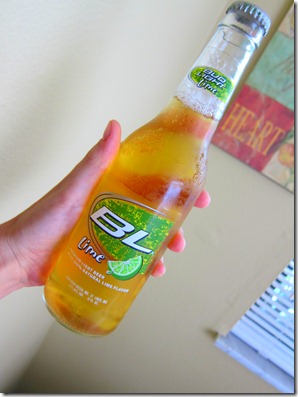 I used the bottle of Bud Light in a crock pot dish. I first rubbed two chicken breasts with the same seasonings I used for the sugar 'n' spice pork that Ryan and I loved so much before placing them in a crock pot and covering them with the beer. I let the chicken breasts cook for four hours on low and then shredded the meat with two forks before topping it with honey mustard sauce and serving it on a toasted whole wheat sandwich thin.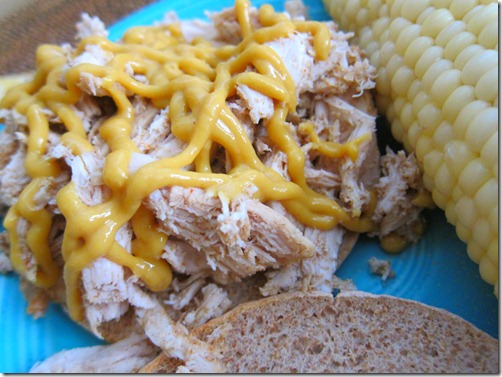 Served with a side of sweet white corn on the cob, this dinner was the perfect summer meal.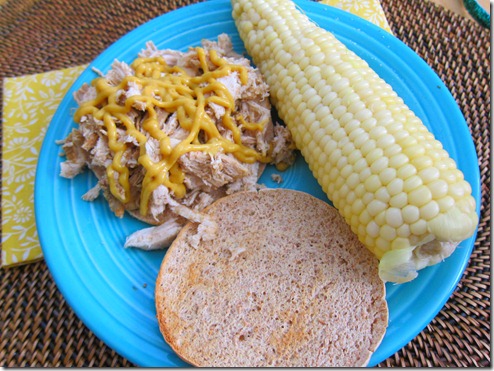 Immediately after dinner, Ryan and I played several rounds of Rummy.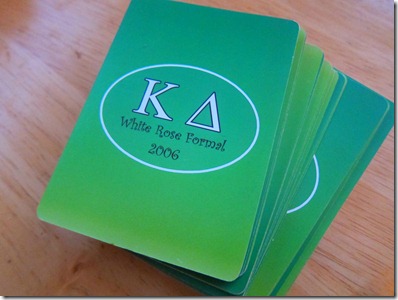 Ryan learned how to play Rummy on his guys' hiking trip a couple weeks ago and taught me last night. We played a few rounds yesterday and had a good time so we decided to play until one of us accrued 500 points this evening.
Guess who got there first?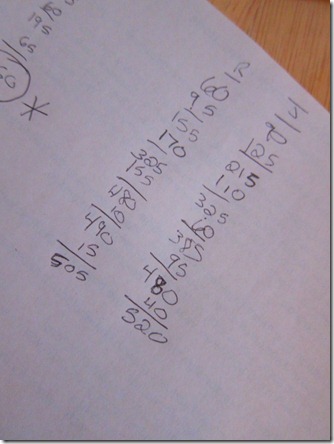 I took it home in the last round. Woo!
Now I'm off to join Ryan and Sadie on the couch to catch the rest of So You Think You Can Dance!
Enjoy your evening, friends!