Hey friends! How are ya? I'm checking in this morning feeling a bit all over the place which seems to happen most often on Wednesdays. Somethin' about that middle-of-the-week hump I guess!
I figured I'd roll with my scatterbrained thoughts and share a few random things with you guys from our week so far in bullet form since that makes everything seem at least semi-organized.
Let's get to it!
Scatterbrained Shares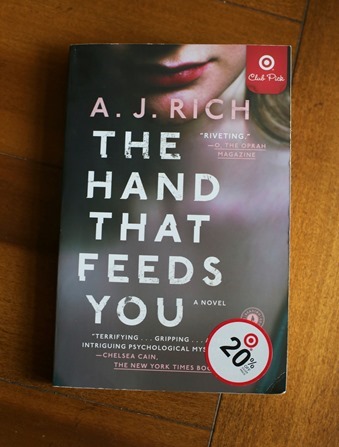 I stayed up waaay too late last night reading The Hand That Feeds You. I've been on a bit of a dull streak with books lately and haven't read one that immediately gripped me in a while but I ended up reading the first half of this book in one sitting. I honestly had to force myself to put it down so I could go to sleep!
The book begins with the death of Morgan's fiancé, Bennett, who was mauled by her dogs. (This sounds kind of crazy, I know, but plow through!) Following her fiancé's death, Morgan quickly finds out that Bennett was not who he said he was at all and she quickly begins to realize she was not the only woman he lied to…
I am not sure how this book will end but the first half pulled me in and had me flying through the pages last night. I can already tell it's going to be a very quick read and if you're in the market for a psychological page-turner, I think it might be right up your alley.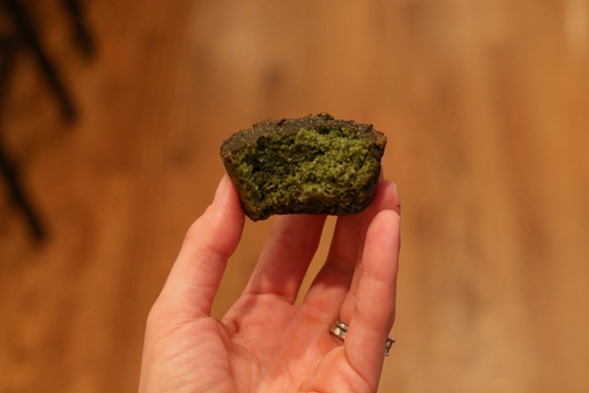 On Monday evening, I whipped up a batch of our beloved Paleo Blender Muffins but veered from the recipe a bit and added two teaspoons of spirulina powder to the mix for some additional vitamins. (I also crossed my fingers Chase wouldn't mind the green hue the powder would inevitably give to the muffins.) While the muffins were baking, I gave Chase a bath and once his bath was done and I put him down for the night, I joined Ryan downstairs and couldn't get over the smell of Bengay/Vick's Vaporub that seemed to be radiating from the kitchen.
I thanked Ryan for taking my muffins out of the oven and wondered if baking with spirulina had some crazy side effect that made the muffins smell like Bengay. (This was clearly my first time baking with spirulina.) I feel pretty silly sharing this now but I couldn't figure out what the smell was until about 30 minutes later when I asked Ryan if he smelled Bengay when he took the muffins out of the oven as well. He laughed and said has just used a new cleaning product that smelled like Bengay right before I came back downstairs. Mystery = Solved! And now the blender muffins will forever be referred to as Bengay Muffins in our house.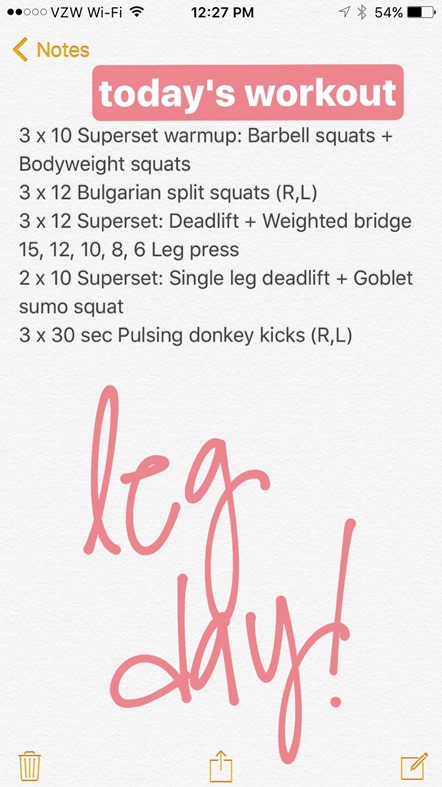 Yesterday morning I hit up the gym for a solo leg workout! Once Chase was settled in childcare, I took myself through a workout that left my quads, hamstrings and booty burnin'. I planned out my workout the night before so I could just plow through it at the gym and incorporated supersets, drop sets and heavy lifting for lots of variety. I sure do love Burn Boot Camp but there's just something about creating my own workouts that cater exactly to my preferences that my body craves sometimes. Variety is key for this girl!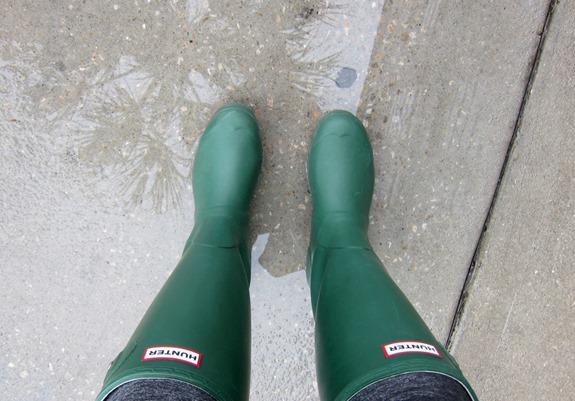 Yesterday was a gray and rainy day until about 5 p.m. but, to be honest, I kind of love rainy days sometimes. Ryan and I have chatted a few times about how different rainy days are in North Carolina compared to Florida. When it rains in North Carolina, it will often be rainy and dreary all day long. In Florida, it rains a lot more frequently but thunderstorms seem to roll in and out in a hot second so a full day of rain and cloudy skies is rather uncommon. A full day of rain makes the house feel so cozy and warm and I love using rainy days as an excuse to bake up a batch of cookies, light a few candles and change into my pajamas nice and early at the end of the day.
Beginning Swim Lessons Again
(Flashback pic to Chase's first round of swim lessons a year ago!)
After taking a hiatus through the fall and winter, three of my girlfriends and I signed up for swim lessons with our little ones again. We're hoping swim lessons before the start of summer will help get our toddlers used to the pool before plenty of pool play dates. We had our first lesson yesterday and I'm pretty sure Chase thinks he is a fish already because he kept acting like he thought he could swim on his own right out of my arms! Eek! He loves the water and I made the mistake of saying "You're swimming like a fish! Like Dory!" because then Chase was saying "Doe-wee" over and over again for half of the class.
Loving Chase's Love for Books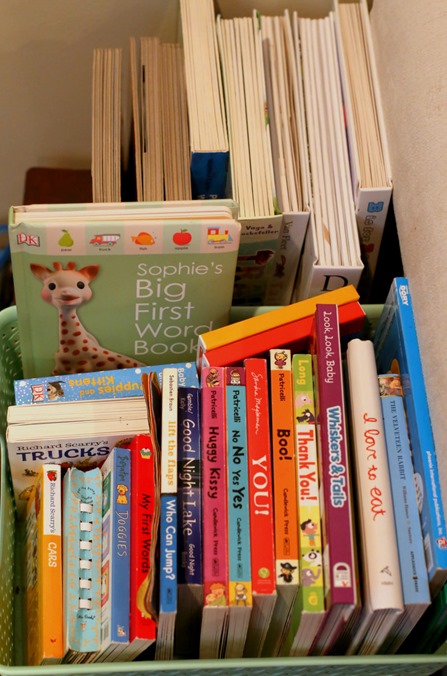 Chase is constantly bringing books to me to read to him during the day and practically yells "BOOK!" when we change him into his pajamas at night. I am just loving it so, so much. When he was a baby, I would daydream about the days when we'd be able to cuddle up and read a story together and I love that those days are here! Sure, Chase will often request the same books night after night before bed (I'm pretty sure I have Brown Bear and Elmo Loves You memorized) but since he's such an energetic and on-the-go kid, story time is pretty much the only time I can get him to sit down and cuddle with me and I soak up every second. We act out a lot of the pages and point to different animals and objects and I truly treasure reading and snuggling together so darn much.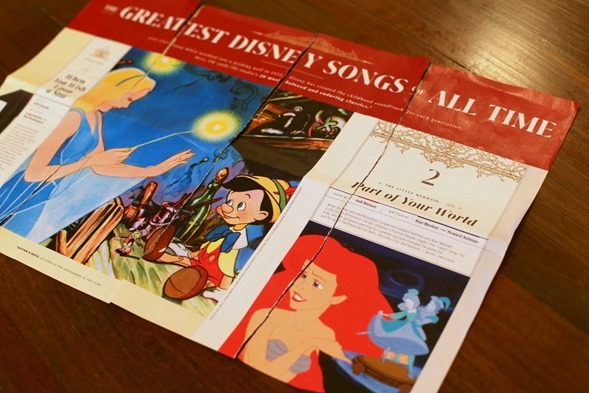 I recently read an article in a magazine that ranked the best Disney songs of all time. The top five (in descending order) were When You Wish Upon a Star (Pinocchio), Part of Your World (The Little Mermaid), The Bare Necessities (The Jungle Book), Beauty and the Beast (Beauty and the Beast) and A Whole New World (Aladdin). The article made me question what Disney song I think is the best and I spent way too long pondering this thought with a bunch of my favorites coming to mind.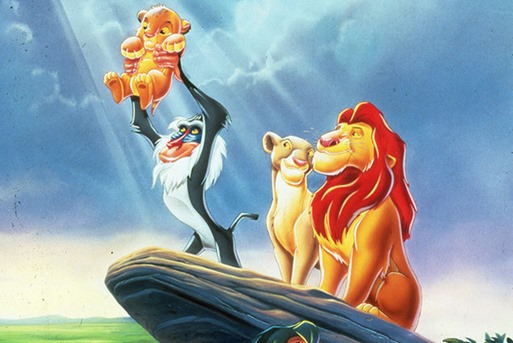 I narrowed it down to my top five but could not bring myself to put them in any order: The Circle of Life (The Lion King), Friend Like Me (Aladdin), Belle (Beauty and the Beast), Under the Sea (The Little Mermaid) and Be Prepared (The Lion King). I also came up with my top three most underrated Disney favorites, including The Gospel Truth (Hercules), One Jump Ahead (Aladdin) and Trashin' The Camp (Tarzan). Yes, this is what I think about when I wake up at 3 a.m. and cannot get back to sleep…
Question of the Day
What song do you think is the best Disney song of all time? The most underrated?