Our celebratory dinner at Season's 52 last night was the perfect way to honor such a big milestone in my mom's life.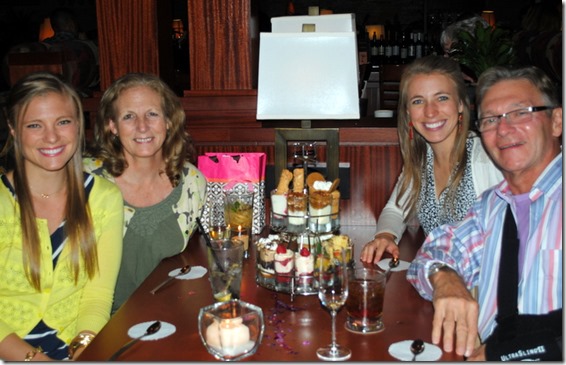 My mom, dad, sister and I had reservations at Season's 52 in Jacksonville and before we arrived, I let the restaurant know the reason behind our special dinner. They did such a wonderful job of adding special touches to our meal throughout the evening which was so neat.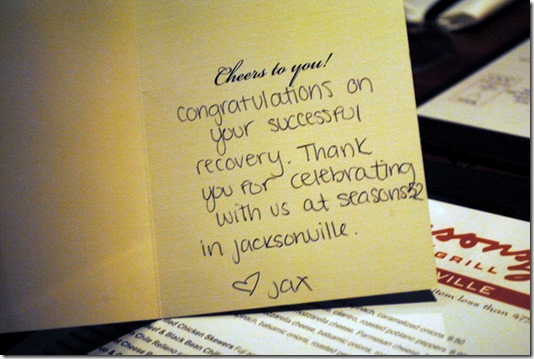 Our table was decorated with heart-shaped confetti and a card congratulating my mom on her recovery waited for us at our booth. We were all so surprised and impressed! Our waiter, Robert, immediately greeted us and took us through the specials of the day, highlighting his favorites on the menu.
After we placed an order for two appetizers to share, we enjoyed a fabulous seared tuna amuse bouche which the chef told us is given to first-time diners at Season's 52 and those celebrating something special.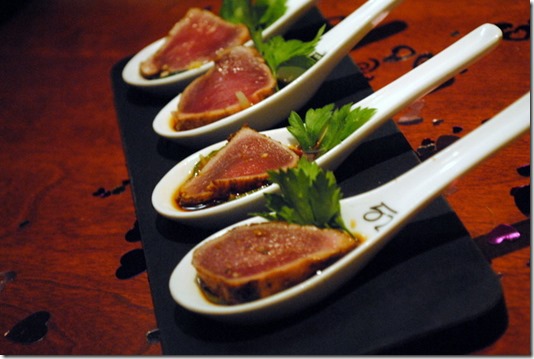 Seared tuna is always a hit with my family and we raved to the chef about the fantastic flavors in the small bite.
My family and I also shared shrimp and lobster spring rolls and a mushroom flatbread to start.
Both dishes were great and I loved the lemongrass and sweet chili sauces that accompanied the spring rolls.
While we enjoyed our appetizers, we surprised my mom with letters from those who love her most.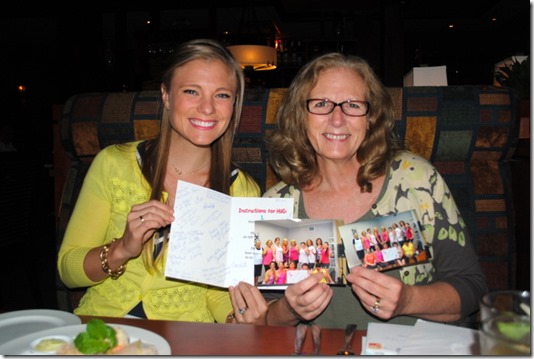 I reached out to a handful of people who sent me cards to give to my mom. She was shocked and moved to tears by her previous Jazzercise group who sent pictures and a card from St. Pete. They all look a picture together, holding up the number five which was so sweet! My mom spoke about how much their card meant to her because they saw her go through everything as she tried to remain active throughout her treatment. It was very special!
Eventually Robert brought our entrees to the table and I was quite impressed with the presentation of my barbeque chicken salad.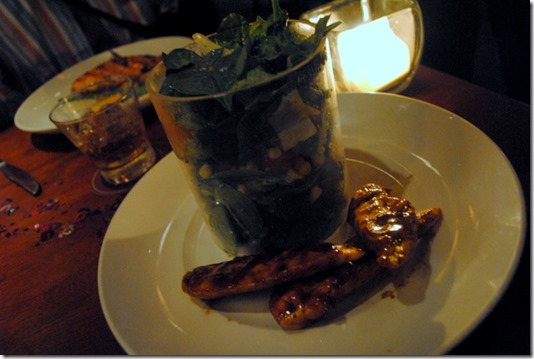 Robert shook the salad out of the container so it fell onto my plate which was pretty cool!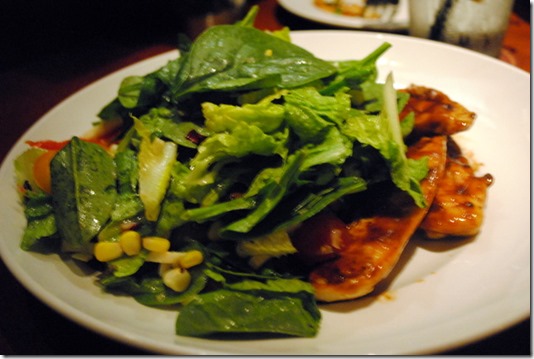 My salad was fantastic and I had no trouble finishing it!
And then it was time for dessert! The "mini indulgences" are a Season's 52 staple and once Robert described the seasonal treat, a pumpkin pie indulgence with a gingersnap crust, I was sold!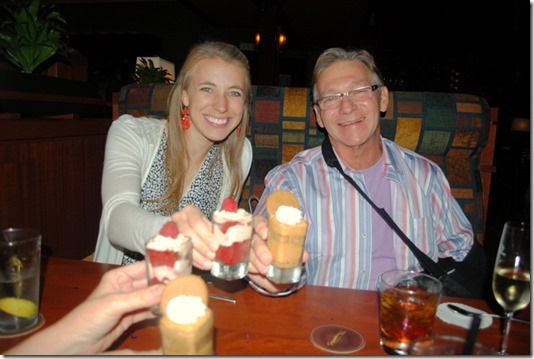 Dessert cheers!
It was a wonderful night spent celebrating a wonderful woman!