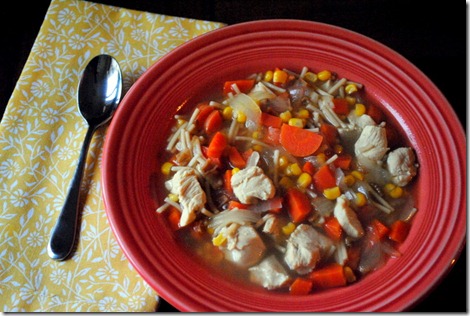 Normally I stick with my mom's homemade chicken noodle soup recipe because it never fails me, but I didn't have any egg noodles on hand, so I went an easier route.
Boxed soup mix!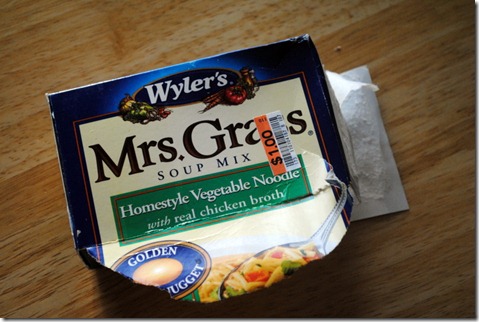 I took this soup mix out of my parents' pantry ages ago and it has been sitting in our pantry for months. The soup comes in a two-carton pack (I used the other pack as a post-long run breakfast during my half marathon training), and today I finally used the final pack and doctored it up with lots of extra vegetables (carrots, corn and onion) and chopped chicken breast.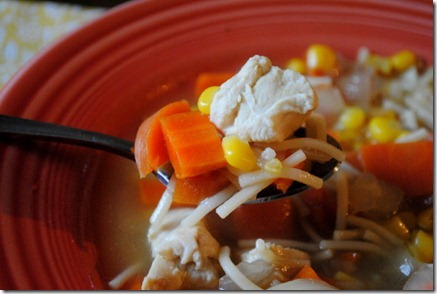 I let everything simmer on the stovetop for a good 35 minutes so the flavors would really sink into the broth.
This super-simple soup ended up being pretty darn fantastic. A great dreary-day meal.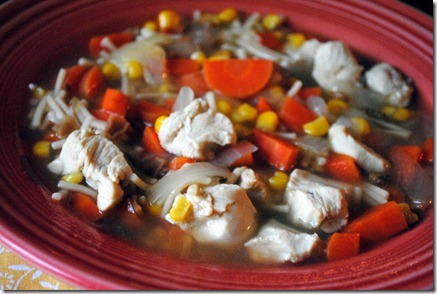 Now that we have warm soup in our bellies, Ryan and I are off to take Sadie on a pitch-black evening walk. We're in the mood for some fresh air!

It's a rather gray evening in Ocala which made me immediately crave comfort food in the form of chicken noodle soup.