Good morning from the Fagan's and our half-lit mini Christmas tree.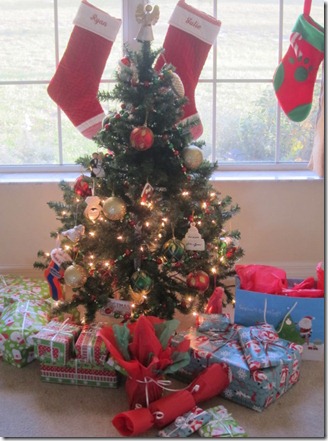 What a tragic sight. But the presents under the tree make up for it, right?
We're nearly done with our Christmas shopping! Just need a few more things for some family members. I also have to stuff Ryan's stocking, but shopping for stocking stuffers is always so much fun!
Workout
This morning's workout was just at sweaty as last Thursday's gym session… probably because I did the exact same cardio circuit workout. It's no joke!
My buns were sore for two days following the circuit last week. I blame the alternating lunge hops. They're booty burners!
Breakfast
Today's morning meal was a typical bowl of overnight oats, made with plain Greek yogurt, Coach's Oats, chia seeds, milk, honey and a banana.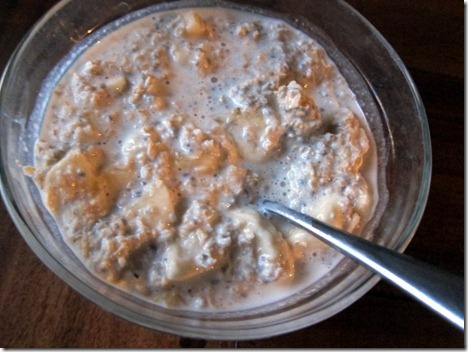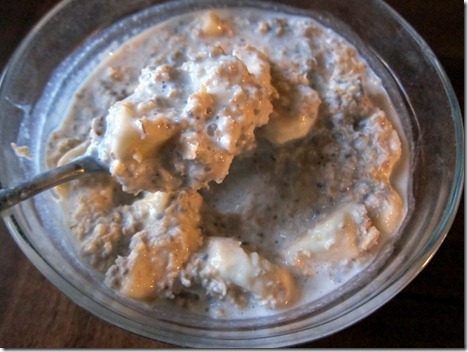 I ate this breakfast in front of the computer while putting together an email with some writing samples to send to a local magazine.
I've been trying to get in with them since we moved to Ocala and all of my emails up to this point have been unanswered. Late last night I finally received an email requesting writing samples, saying that they're in the market for a new team of freelance writers. My fingers are crossed!
White Elephant Gifts
Last night I spent some time wrapping a couple of white elephant gifts for a Christmas party Ryan and I will be attending on Saturday.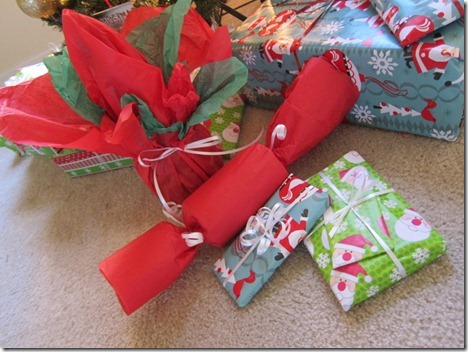 For those of you in the dark about the whole white elephant tradition (apparently it's most popular in North America), white elephant gifts are typically inexpensive, funny and often previously-owned.
During a white elephant gift exchange, the first person participating opens a wrapped gift of their choice. The next person can then "steal" their gift or elect to open a new gift from the pile. The person whose gift is stolen may then open a new gift or "steal" someone else's gift and so on, until the last wrapped gift is opened.
The party we're attending on Saturday has a $5 limit on gifts and Ryan and I put together some good little presents! The "core" of our gifts actually are decent gifts that we bought, but then we threw in a little "flavah" in the form of random (unused) crap we found around our house. Priceless!
I love white elephant gift exchanges because all too often people actually fight over someone else's junk! I remember doing a white elephant gift exchange in high school when one of my girlfriends put together a collection of her unwanted nail polishes as her gift and people were dying over that one!
My mom and dad just went to a party last weekend and were excited when they left with a collection of different kinds of beer and a big bag of peanuts.
Questions of the Morning
Have you ever participated in a white elephant gift exchange?
What is the best/most hilarious/most shocking gift you've ever seen as part of a random gift exchange?