Tonight's dinner was inspired  by my mama!
Growing up one of my favorite dinners was my mom's spaghetti with marinara meat sauce. It's the kind of meal that feels like home and comfort served on a plate.
She used to make it for me the night before my cross country meets in junior high when I would get so nervous. In hindsight, I'm not sure why I got nervous. I wasn't integral to the team in the least and really just participated in the sport because it was no-cut and I didn't make the basketball team. (I told you I got cut from everything!)
I used my mom's sauce as inspiration for the semi-homemade marinara meat sauce I prepared this evening.
I started by browning one pound of lean ground beef before adding half of a chopped large onion and a large chopped zucchini to the mix.
I then added an entire jar of marinara sauce.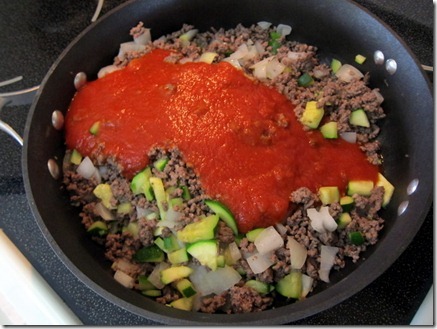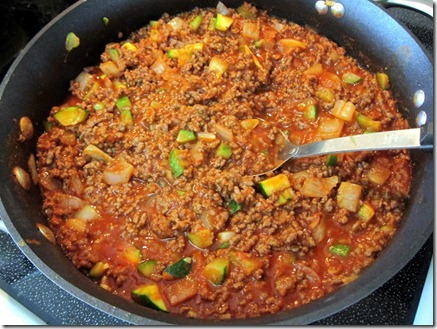 I seriously could not stop sampling this sauce as it bubbled. Yum!
Ryan and I poured the sauce over some spaghetti squash before digging in.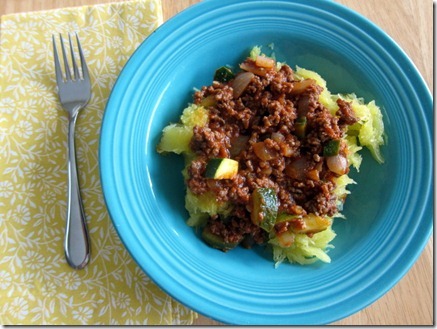 \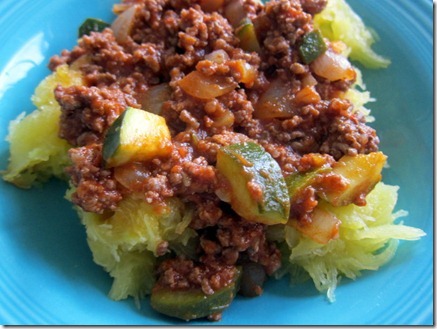 You know I went back for seconds. I also ate a bunch of the sauce as I was pouring leftovers into Tupperware. I couldn't get enough!
After dinner we took this little nut job on a nice walk around our new neighborhood.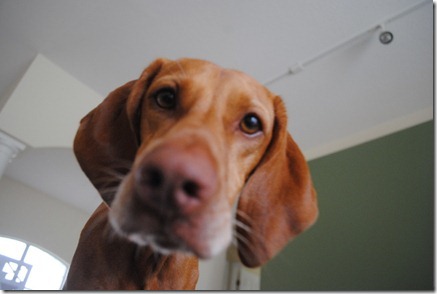 As Ryan and I were walking we noticed that two different houses nearby had police cars parked in the driveway. Gotta love the added safety of having cops as neighbors!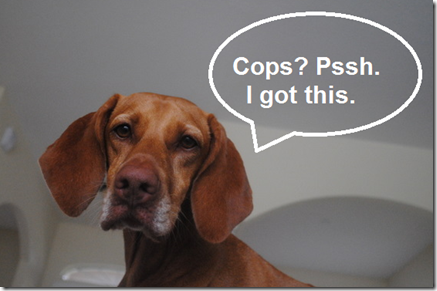 Time to join Ryan on the floor with a bunch of blankets for movie night. We tossed our couch from our previous apartment (it was gross), so we're in the market for a new one. Until then, it's floor livin' in this house!