Last night I attended my first blogger event in Ocala!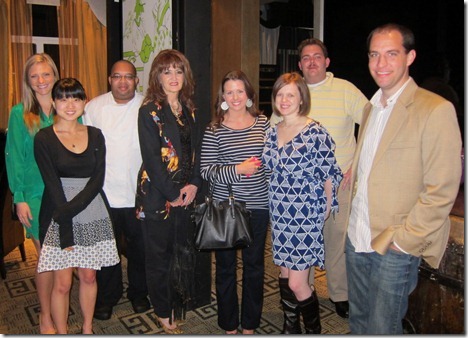 The kind people at Sky Asian Fusion invited a small group of Ocala-based bloggers to attend a private dinner at their restaurant, located at the top of the Holiday Inn hotel. 
When Ryan and I first decided to move to Ocala, we did some research into the "must try" restaurants and activities in the area. Time and time again, Sky popped up as a fine dining restaurant that provided delicious food and a fun atmosphere, so I jumped at the chance to try it out.
Our group dined in a private room that you can actually rent for $1,000, which includes the space and a three-course meal for 20 people!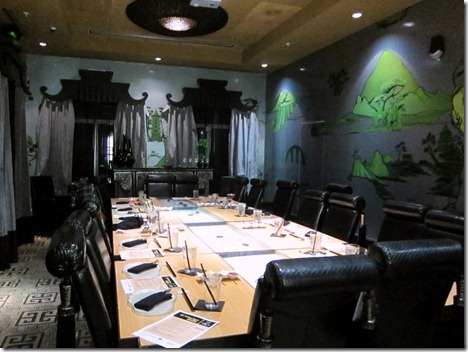 Other bloggers/writers in attendance:
We were then taken on a tour of the restaurant and it's very clear that the owner poured his heart into the place and the attention to detail and homage to Asian cultures was very apparent.
The thing that stuck out to me most on the tour was the way the restaurant serves its food.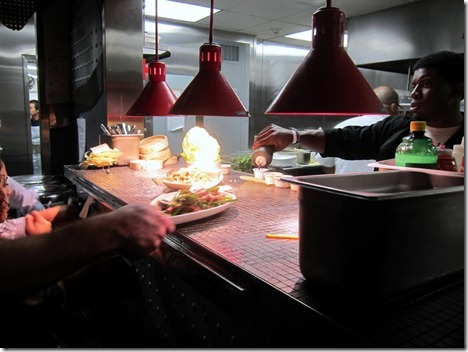 They intentionally made a small space for the food to rest once it's ready to serve so the waiters have to grab it quickly and take it to the tables immediately.
Though this means people often do not get their food at the same time, that's not really a big deal because the food is basically "family style" and everyone shares. They believe it's important for people to be served food when it's at its best, hot, flavorful and aromatic. Sharing the dishes is done quite easily at the tables in the restaurant because each table is equipped with a spinning lazy Susan!
Our meal at Sky began with appetizers that include lettuce wraps (my favorite!), pork dumplings and vegetable spring rolls.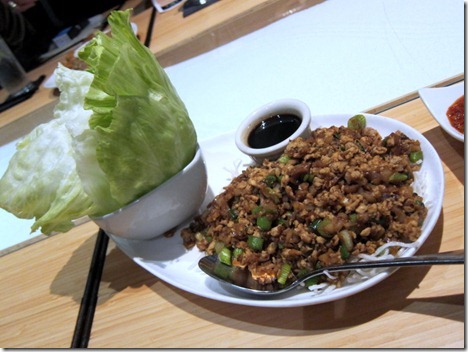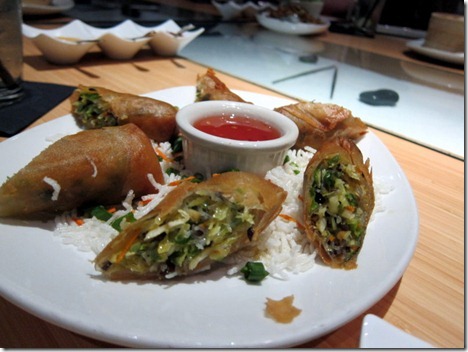 I think the appetizer course may have been my favorite of the entire night! Everything was so fresh and flavorful.
Our entrees included Mongolian beef (their number-one seller), General Tao's chicken (my favorite) and sesame crusted salmon.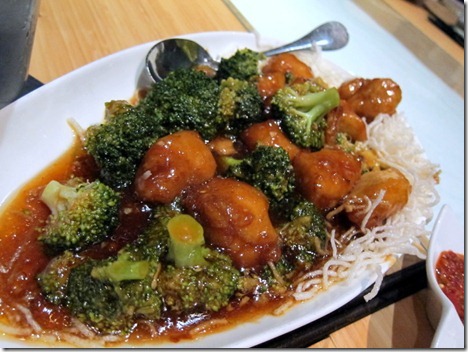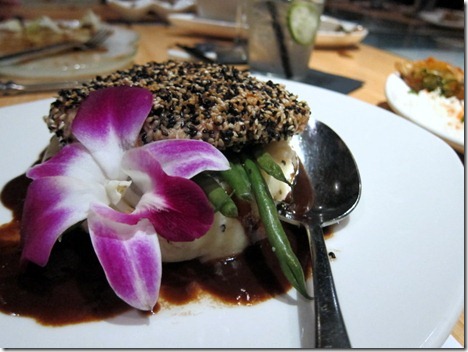 This may speak to my inexperience with quality Asian food, but I've never had General Tao's chicken that actually had a ton of chicken in it before. Most General Tao's chicken dishes I've had in the past have been nearly all breading and sauce, so it was fantastic to try the dish where the chicken and sauce both had starring roles.
And then it was time for dessert!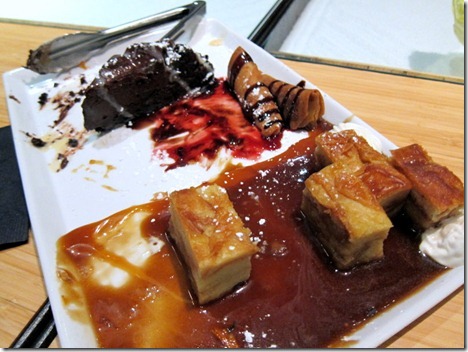 I had a bit of everything and filled my dessert plate twice with the white chocolate bread pudding (unreal) and chocolate mousse cake (fantastic).
It was such a fun and delicious night and I can't wait to bring Ryan back to try it very soon. I know he'll be a fan, especially since Mongolian beef is one of his all-time favorite dishes.
Thank you to Sky for such a memorable evening!