I was so happy to wake up in Ocala this Sunday! It has been several weeks since I've had a Sunday in Ocala, thanks to Mother's Day, a bridal shower, a wedding and my dad's birthday. I absolutely loved every single one of our weekends away, but it feels nice to return to normalcy and enjoy a typical Ocala Sunday.
Our morning began with an 8:30 a.m. church service. Ryan and I stayed after church for an hour or so because the leader of our small group asked us if we wouldn't mind sharing more about our small group experience on camera. (You can read more about one of my favorite small group meetings in this blog post.)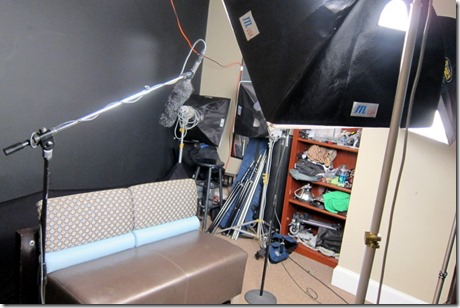 The pastor who is in charge of small groups asked us questions and we were filmed as we answered them and opened up about our small group. We had nothing but good things to say! I really wanted to convey the fact that I was apprehensive and nervous to sign up to participate in a small group at first because neither Ryan nor I had participated in one in the past. We weren't sure if joining a small group would be awkward or if we would feel really out of place.
Our small group experience exceeded all of our expectations and everyone was so welcoming, friendly and kind and I hope we were able to convey that on camera! It was kind of a neat way to kick off a Sunday!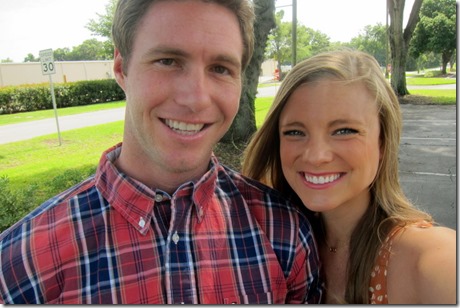 After church, we ran our typical errands and stopped into the grocery store for lots of food.
When we arrived home, we were awfully hungry, so I prepared a quick single-skillet meal that included chicken sausage, onions, sweet corn and peppers.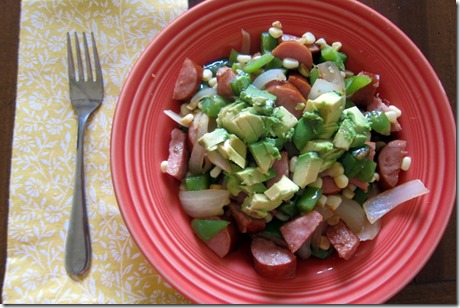 Topped with avocado!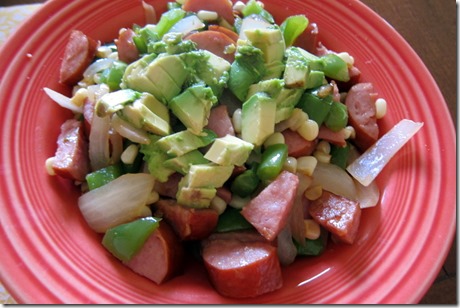 Once our stomachs were no longer rumbling, we headed outside into the heat for a Sunday afternoon car wash!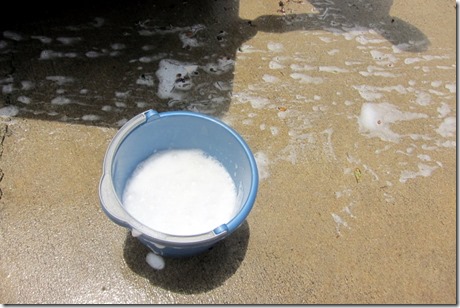 I also vacuumed the inside of my car washed the inside of my car windows because Sadie's wet nose marks made them look rather dingy. Whenever her wet nose streaks start to overtake my windows, I cannot help but think about this adorable sign I saw on Etsy!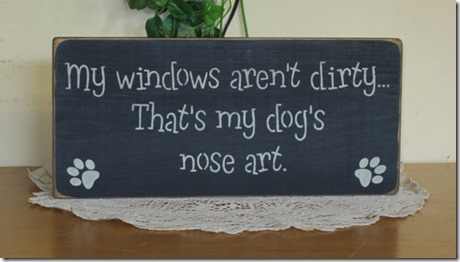 Sadie is so talented!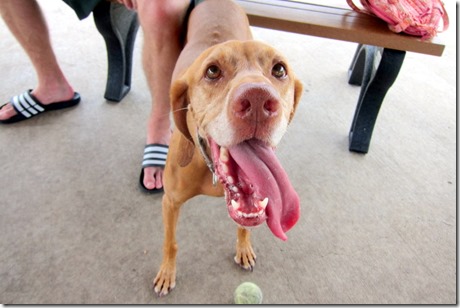 Enjoy the rest of your Sunday!