Check out the delicious goodies that were waiting on my doorstep when I arrived home from work today.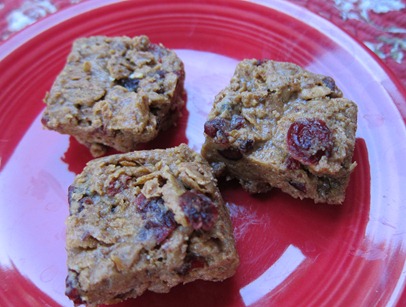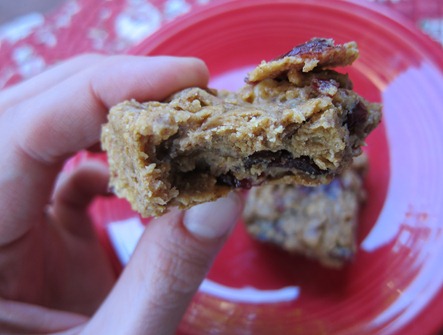 Those would be the famous peanut butter protein bars that I raved about during my bachelorette party! My friend Leah sent me a small batch as a special treat and I couldn't wait to dig into them this afternoon.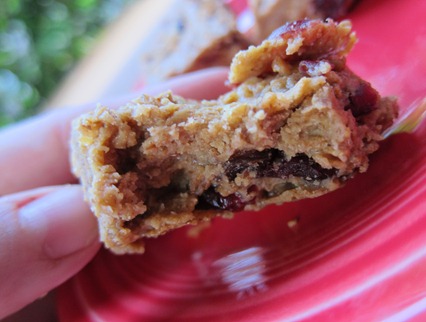 The recipe comes from her Aunt Chris and I have it in my possession! I want to get her approval before posting it on the blog, but hopefully I'll get the okay and can share this amazing recipe with you. Cross your fingers!
Dinner
After eating my body weight in peanut butter bars, Ryan and I took Sadie on a two mile walk around our neighborhood before heading home to make dinner.
On the menu this evening was whole wheat pasta with marinara sauce and turkey meatballs.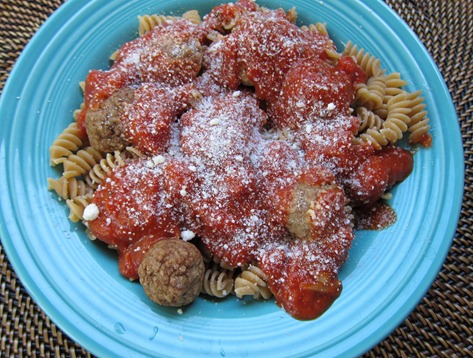 I used Barilla whole grain rotini as the base and smothered it in meaty marinara and parmesan cheese.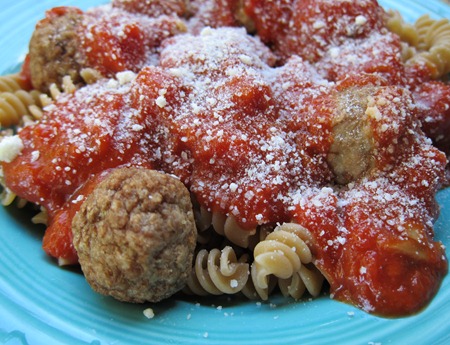 So satisfying!
So Long, Sweets
Lent begins tomorrow. When I was growing up in Palatine, Illinois, the vast majority of my friends (okay all of them) were Catholic. I first remember learning about Lent from them. Each year they would vow to give up something like chocolate or pledge to engage in some act of self improvement for the 40 days and 40 nights of Lent.
As I got a little older, I began to look into the meaning behind Lent and became interested in it for reasons other than mirroring the interests of my friends. Since I am still learning and growing in my own religious beliefs, I do not feel comfortable discussing them on my blog, though I greatly admire the amazing bloggers like Tina and Katie who discuss their beliefs openly with such strength and conviction.
I only mention Lent on my blog this year because I am giving up something big and I'm sure you guys would notice.
I'm giving up sweets.
Yep, all sweets. Desserts, baked goods, ice cream and candy. My definition of a "sweet" is basically anything that can be classified as "dessert."
Before this year, without fail, I would give up something I deeply enjoyed for the 40 days and 40 nights of Lent. It would inevitably be something related to chocolate or sweets… but never the whole shebang.
This year it's the whole enchilada. No brownies. No cake. No frozen yogurt. AH!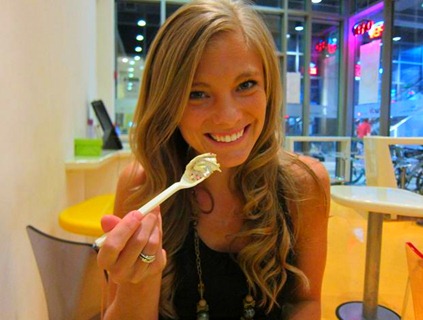 I've talked to a few people who have given up sweets for one reason or another before. From what I've heard, I'm going to be a raging looney for the first week. I don't doubt this, especially with the amount of sugar I've been consuming lately. I'm sure my body will go into some kind of no-sugar shock!
In the grand scheme of things, living without sweets for 40 days ain't no thang… but for this sugarholic, I'm sure it will be a struggle.
But, I'm ready. With my personal conviction and the meaning behind Lent in my mind, I'm ready.
Bring it ooon!
(P.S. The Fashion page was updated this evening!)
Question of the Evening
Have you ever given up sugar?
Are you giving up anything or making a new positive improvement for Lent?