I surprised myself and actually went out to complete the three mile run I had on my half marathon training plan around 9 a.m.
I worked from 7:15 a.m. – 9 a.m. and then took a quick 30 minute break to run three miles with Sadie.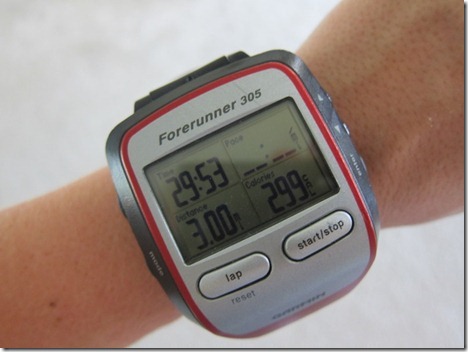 My 9 a.m. run made me very much appreciate my flexible work schedule (and the fact that I don't have to "get pretty" to go to work). I don't really take advantage of working from home too often. My butt is usually glued to my chair in front of my computer for most of the day as I churn out freelance projects and work on behind-the-scenes blog stuff so it felt good to exercise my freedom a bit today.
Sadie enjoyed getting out for a run this morning too, but when we arrived back home she was in crazy mode.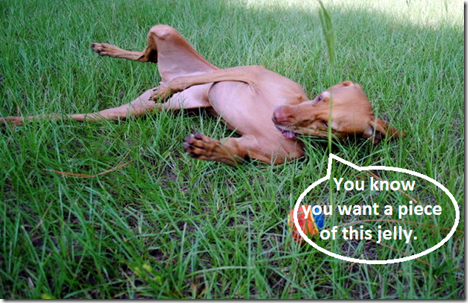 She was not a fan of me heading back into my office to work some more and brought me pretty much every toy out of her toy basket.
Eventually her persistence paid off and I got up to tackle a small project and simultaneously throw her toys around the house for her to fetch.
The project I had in mind for today was inspired by Pinterest. (Where else?)
A couple of weeks ago I "pinned" a picture of purses that were stored in a closet on shower curtain rings and finally got around to storing all of my bags in the guest room closet (the "blue room").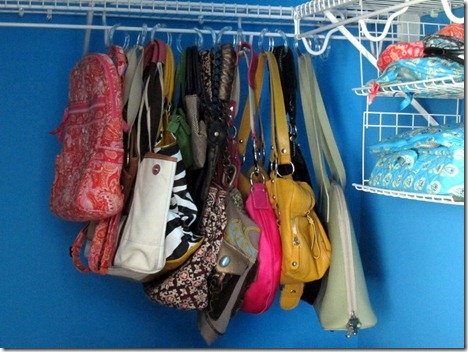 Pretty nifty, huh?
For some reason this project made me feel crafty even though absolutely no crafts were involved. Probably because I managed to replicate something on Pinterest without totally butchering it. Score!
Lunch
Today's lunch was a jelly, Swiss cheese and Granny Smith apple sandwich served on an English muffin.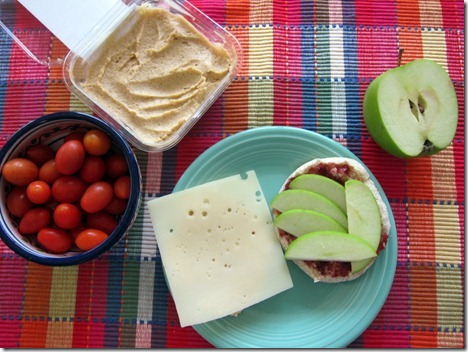 The English muffin I used was a Nature's Own English muffin and it was fantastic!
I bought a pack of 'em at the grocery store this weekend figuring I should try a new brand of English muffins and they were so, so doughy and much fluffier than usual English muffins. More bang for my English muffin buck!
Sides for today included the other half of the apple that didn't go on my sandwich and tomatoes dipped in hummus… lots and lots of hummus.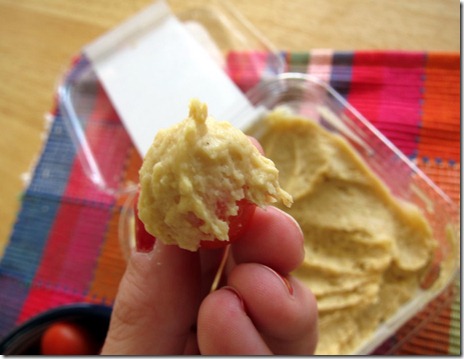 Of Possible Interest