Good morning!
Today started out with a workout. It wasn't a particularly awesome workout or a horrible workout. It was just a workout. I felt like I was just going through the motions at the gym and not really "in it" but every workout can't be a shining star.
I started with 20 minutes of cardio split between the stair master and the elliptical. My time on the stair master was spent reading the latest issue of Fitness magazine and gagging on the smell of the flatulence in the air. I'm not sure who let it rip (that's the beauty of lining up a million cardio machines in a row, I guess), but one thing is quite clear: Someone should check their pants. Yeesh.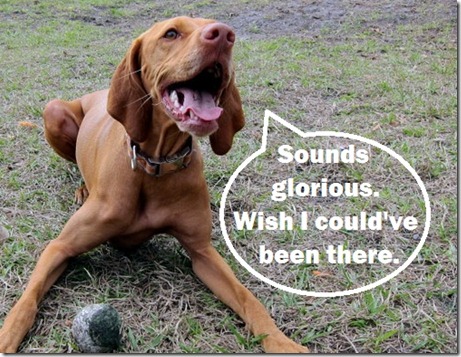 Sorry for that stanky little anecdote. I know many of us have been blindsided by a fart blast at the gym and it's always a lovely experience.

On the plus side, it definitely woke me up and I finished my time in the weight room feeling awfully alert!
Breakfast
Is there a graceful way to transition from gas-talk to breakfast? Probably not. And the fact that my breakfast included eggs makes a classy transition nearly impossible, so let's just move right along.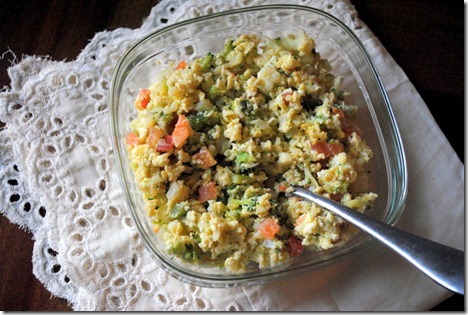 I made a batch of hummus scrambled eggs with peppers, tomato, onion, broccoli and cauliflower. 
Plans for today include working through the morning before taking a break to deliver lunches on my Meals on Wheels route and finishing up some brochure content for a local freelance client.
Part three of my CFLBlogCon recap will be up shortly! (It's the last recap, I promise!)
Of Possible Interest