When I arrived home from work, Ryan and I took Sadie on a walk before he headed out to meet a couple of the guys from his soccer team for happy hour. They have their first game on Sunday and are gearin' up!
While he headed off for a few hours of team bonding, I popped Sadie in my passenger's seat and hit up Delish for some frozen yogurt.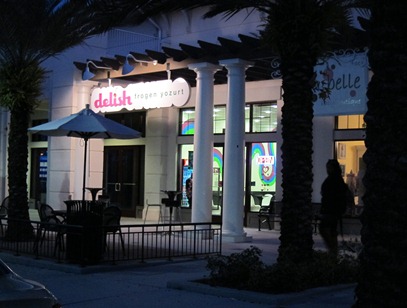 I really filled my cup! I initially planned on eating fro yo for dinner, so I ended up with quite the large serving!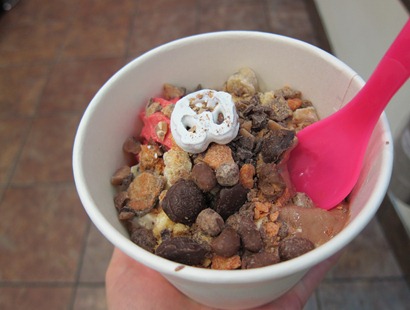 My mix included four different kinds of frozen yogurt:
Red velvet fro yo
Georgia praline fro yo
Extra dark chocolate fro yo
Cheesecake fro yo
Plus loads of toppings!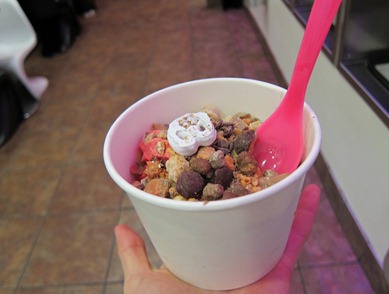 As I was about to head home, a light bulb went off in my head.
When Ryan and I were walking Sadie early this evening, we were talking about various restaurants when he brought up a delicious meal one of his friends raved about from Pannullo's, a wonderful Italian restaurant on Park Avenue in Winter Park.
After finishing off my fro yo, I had the idea to call up Pannullo's to see if I could get the meal to go to have at home as a surprise when he arrived home feelin' hungry this evening.
Within 15 minutes I had a hot vegetable lasagna roll smelling fantastic in my car.
Along with the lasagna, Pannullo's also included a small hot loaf of bread, garlic butter and a house salad with the most amazing dressing.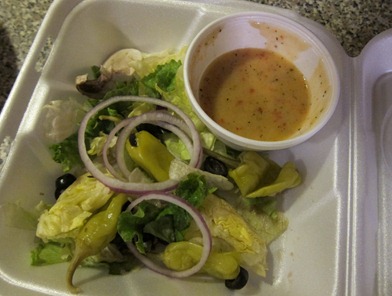 Ryan took a little longer than expected to arrive home, so the bread and salad were gone.
A little birdie must've eaten them.

At least the lasagna roll made it and Ryan was one happy boy when he saw what I had waiting. 10 wife points!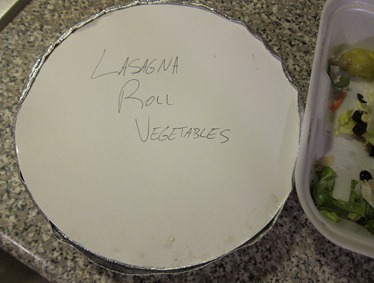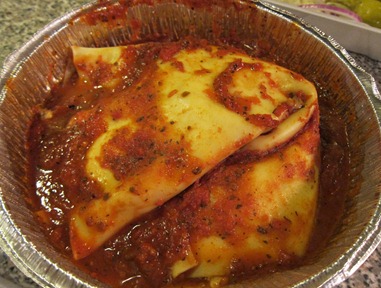 I ate about a quarter of the roll and can totally understand why this meal got such rave reviews. The lasagna was doughy and the roll was packed with cheese. Yes!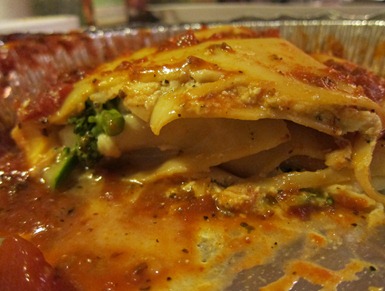 Our bellies are now sufficiently stuffed and we're planning on spending the rest of the night catching up on The Office and Jersey Shore on our DVR. There's nothing I'd rather do than relax tonight. Nights at home suit me juuuust fine.

See ya in the mornin'!

I felt so sneaky tonight!