Back in the gym nice and early for another quality workout!
Today's workout began with 20 minutes on the elliptical.
While peddling away, I  watched a story about an adorable puppy that was rescued from a trash bag in Orlando. A horrible breeder threw the puppy away because it couldn't walk. (It has a condition called "swimmer puppy syndrome" where puppies remain on their chest and their chest wall flattens out.)
With the help of hydrotherapy in the pool and massages, the puppy, Harper, is taking her first steps at 11 weeks old.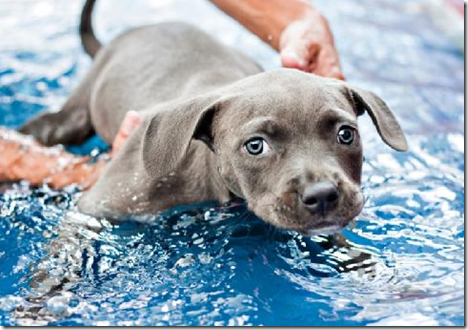 (Photo courtesy of Flyin Fur Pet Photography)
How adorable is Harper!? Those eye bore right into my soul. I hope she lives a long and happy life.
After my time on the elliptical was up, it was off to the weight room to complete a leg workout that included the following exercises:
Squats
Lunges
Deadlifts
One-legged leg press
Hamstring curls
I upped my weights during squats today and worked hard to get 100 squats again. This time I needed a break after 60 squats in a row, but I finished the remaining 40 in one swoop.
My legs felt fatigued but not totally beat after this workout which is a good thing since I have a five-mile run on the agenda tomorrow.
Breakfast
Breakfast today was protein-packed!
Do you guys add milk to your scrambled eggs? I always do, but Ryan never does.
My scrambled eggs were made with two eggs, two small chicken breakfast sausages, milk and a quarter of a cup of shredded cheese.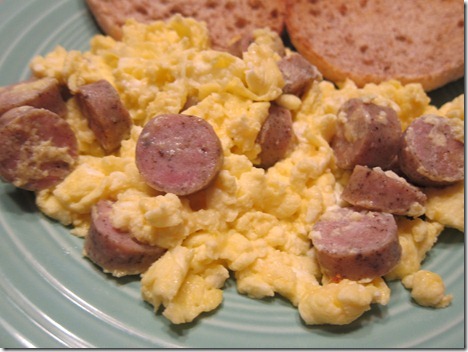 The sausages really amped up the flavor profile of this dish.
Page Updates
Yesterday I spent some time revamping a couple of my recipe pages to hopefully make them a little more organized with the use of categories. I added new favorite recipes to the mix as well!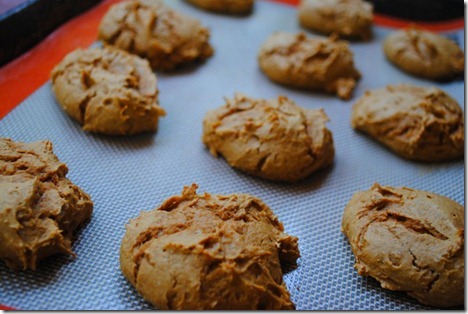 Of Possible Interest