The Rays game was a blow out!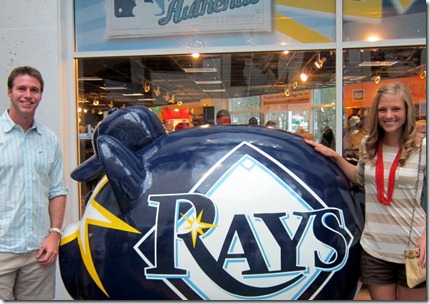 The Tampa Bay Rays beat the Miami Marlins 11 – 0. (I had no idea the Florida Marlins are now the Miami Marlins. Big-time baseball fan, right here.)
Since the stadium was only about 15 minutes from my parents' house, we dropped Sadie off there before heading back out to the game.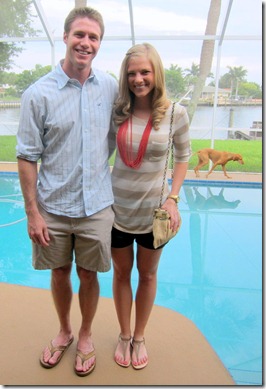 I spy Sadie!
When Ryan got Rays tickets from his coworker on Thursday, we figured we'd spend the weekend in the St. Pete/Bradenton area and spend time with our dads for Father's Day on Sunday.
We arrived at the game about 10 minutes before it started and had a good time chatting with Ryan's coworkers before settling into our seats.
The game wasn't very crowded, but the fans that were there made up for the lack of people in the seats. Plus, the Rays gave us a fun game to watch with 11 runs!
Since, admittedly, baseball games can drag a bit, Ryan and I made "food deals" to give us something fun to look forward to, saying that after the third inning it was hot dog time, after the sixth inning it was time for soft serve, etc.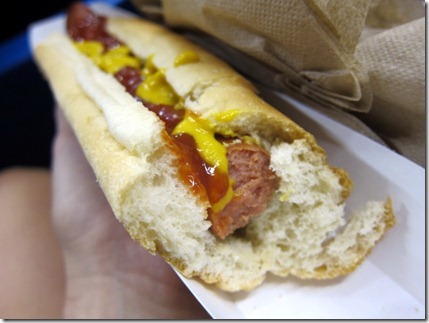 If you get bored at baseball games, I highly recommend making food deals!
Time to get ready for the day! I have baked oatmeal in the oven for my family and it's smelling good!
P.S. The Fashion page was updated this morning.