If you're in the mood for a good laugh this afternoon, you should check out the comments section of my morning blog post. You guys crack me up!
Some of my favorite funny pet names that you guys told me about include:
Kevin (from Beks, Stacy, Alex and Christen): "Kevin" is just so human. Plus, I picture the mom from Home Alone screaming "KEVIN!" and cannot help but laugh.
Omelet (spelled "Aumlette," from Racheal) 
Puff Daddy (from Nikki)
Waffles (from Alexandra and Renee)
Lunchbox (from Sara)
Hallelujah and Amen (from Krista): In Krista's words, "When my Mom was first married, her aunt gave them a cat named Hallelujah. The cat also had a sister named Amen. Unfortunately, both of these cats would occasionally go missing, forcing my Mom to walk up down the street yelling HALLELUJAH!!! or AMEN!!! like a crazy person."
Backpack and Ketchup (from Colleen)
Mr. Meowgi (from Brenda): As a huge fan of The Karate Kid, I have a feeling Ryansan will appreciate this one.
Katie…errr Shady (from Lauren): I could not stop laughing at this story: "My fiancé's family had a cat named Katie when he was a kid. Apparently that's what they always wanted to name a girl if they had one but thought they never would. Nine years later they had a little girl and still used the name! They changed the cat's name to Shady and told the brothers to act like it hadn't happened (which of course they didn't and still make fun of it). I always found that hysterical."
Lunch
Lunch today was a big ol' salad with BBQ pulled chicken, cucumber, zucchini and corn.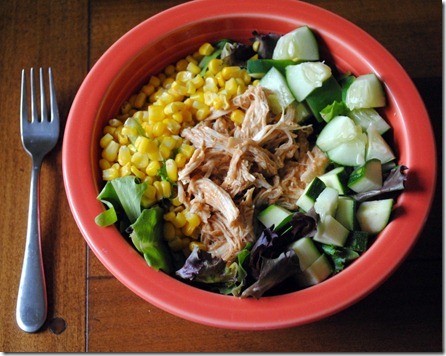 I wasn't sure what dressing to use, so I ended up adding a bit of olive oil and balsamic vinegar after stirring everything together. It worked juuust fine. Sometimes simple is best!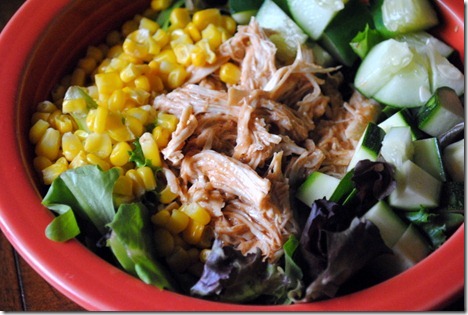 After lunch, I ran some errands in preparation for our upcoming vacation.
I popped into Target to stock up on some travel-size goodies and ended up talking to a sweet woman in the books section for a little while.
She saw me looking at A Secret Kept and encouraged me to get it, assuring me it was just as good as Sarah's Key, the first Tatiana DeRosnay novel that I read and adored.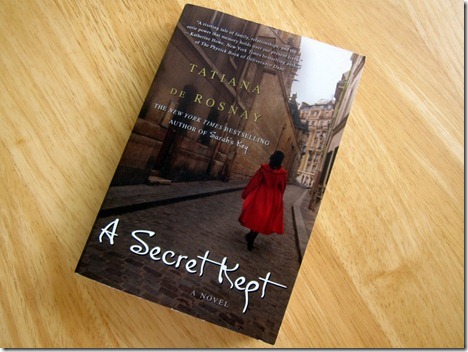 As we continued chatting about some of our favorite books, the woman highly recommended The Art of Racing in the Rain by Garth Stein.
I read the book, which is written from a dog's perspective, back in March 2011 (you can find my review of the book here) and when I told the woman that I loved the book, too, she said, "You must be a dog lover!" When I nodded my head, she said, "That book reminded me so much of my dog!"
I could not say the same. You see, Enzo, the dog that narrates The Art of Racing in the Rain, is patient, introspective and calm. Sadie… isn't.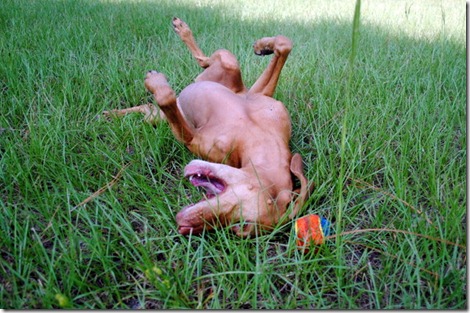 But I still loved the book.
It made me want to read a spin off version of the novel written from the perspective of a nut job of a dog, though I'm not sure it would elicit the same emotions as The Art of Racing in the Rain.