Best Body Boot Camp
workout! I didn't follow the prescribed total body workout exactly today because my legs are still quite sore from Monday's strength training and my body felt a little tired going into the workout. I scaled the workout back a bit, but still left feeling happy that I worked up a little sweat!
Breakfast
Following the gym, I ate a banana as I prepared a batch of scrambled eggs for breakfast.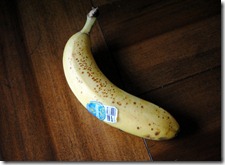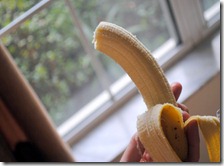 Today's batch of scrambled eggs included two eggs, apple chicken sausage and zucchini. It hit the spot!
Funny Pet Names
After breakfast, Ryan and I took Sadie on her morning walk.
I laced up my favorite pair of Reebok SmoothFlex run sneakers (first mentioned here) and also had a chance to try Reebok's seamless long bra top that the company sent me to try.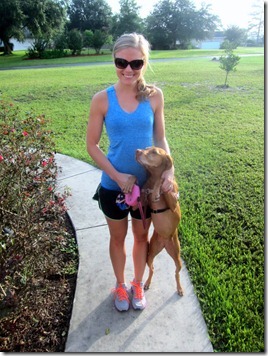 The tank is really comfortable and I love the breathability and heather blue color.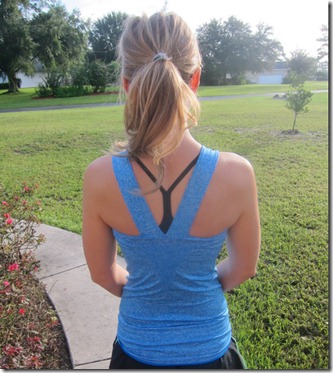 An added bonus? The length! I hate it when workout tops are too short and this one is nice and long.
Back to our walk!
During our morning walk with Sadie, we ran into our neighbor who was out walking her dog, PeeWee. PeeWee's name suits him perfectly, as he's a tiny little thing with a big personality.
After saying hello, Ryan and I started talking about some of the funniest dog names we've heard throughout the years.
The dog park where we used to bring Sadie to run and play in Orlando was the perfect place for overhearing amazing dog names.
Our favorites:
I think Cheese is my all-time favorite dog name. When I heard the guy yell, "CHEESE! Get over here!" I almost lost it. So unexpected! 
We also thought it would've been funny to name Sadie something that didn't fit her at all. Like "Spot."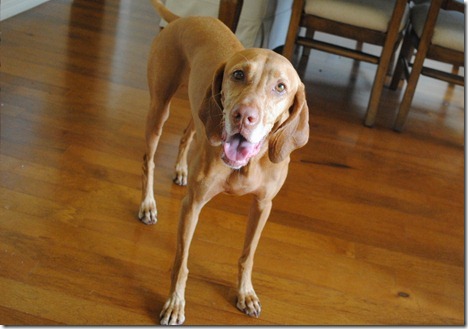 Question of the Day
What is the funniest or most amusing pet name you've heard?
When I was a little girl, we had a cat named Silly Billy, but I think Cheese takes the cake!

Another day, another quality