On Wednesday afternoon, Ryan, Sadie and I headed to Sarasota to spend the holiday weekend with my in-laws. It was so great to have a few days to catch up with family, eat delicious food and enjoy time away from everyday commitments.
Participating in the Turkey Trot has become a Thanksgiving Day tradition and though Leslie and Ross weren't here to run with us this year (they were celebrating with Ross' family), it was fun to begin the day on an active note with Ryan and Sadie. Once we were done with our morning 5K run, Ryan and I drove back to my mother-in-law's house to shower and get ready for a fabulous Thanksgiving lunch.
Ryan's mom and grandma got together the day before Thanksgiving to prepare most of the food ahead of time, so we just needed to warm up the food and put some finishing touches on a few of the dishes. They have Thanksgiving down to a science!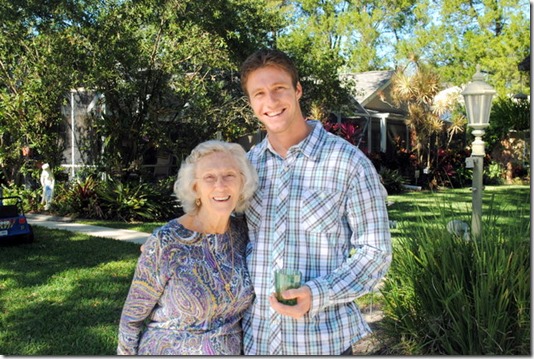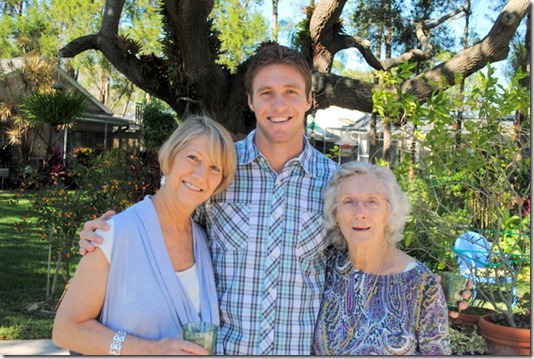 We had a great group for Thanksgiving and before it was time to eat, we all snacked on appetizers spent some time outside together since it was such a gorgeous day.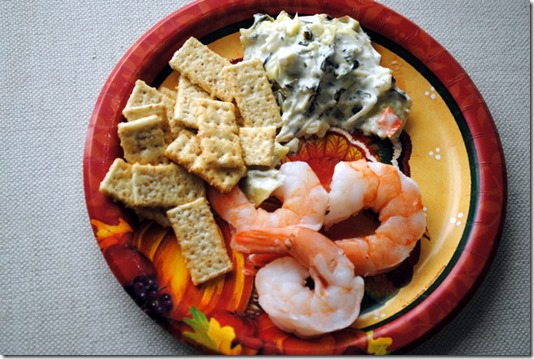 Temperatures climbed into the upper 60s  and the sun was shining the whole day so we played corn hole while Dominic drove Dottie the maltese around in his mini Jeep.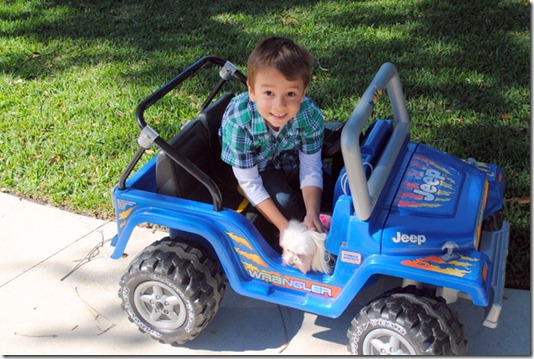 Dottie loved it and was such a good sport!
Once it was time to eat, we headed back inside to fill our plates.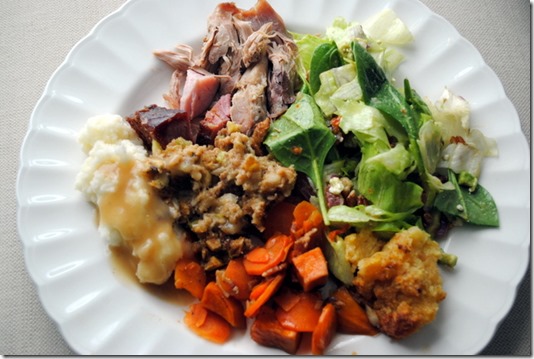 As always, the sides were my favorite!
The standouts from our feast:
After lunch, we spent the rest of the day hanging out around the house. I learned all about rainbow loom bracelets from Nicole!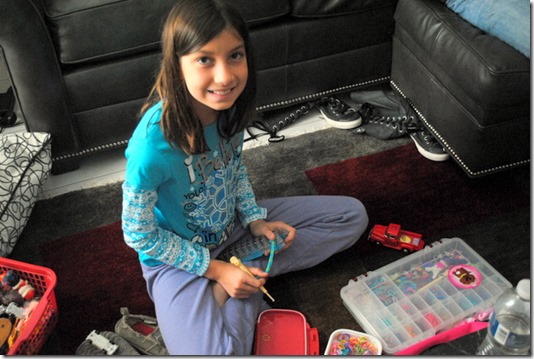 I am obviously way out of the loop because apparently these bracelets are just about the coolest thing going right now! Nicole offered to make me one and let me pick out colors from the wide selection of stretchy bands she had on hand. I selected teal and bright green and she made me this fun bracelet!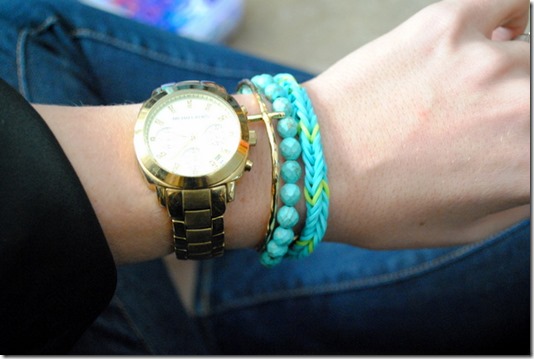 Thanks, Nicole!
Dominic stocked up on rainbow loom bracelets, too!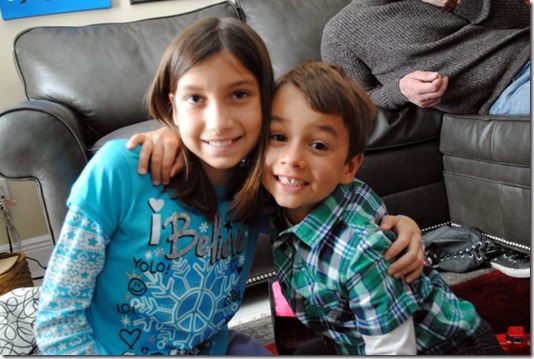 Once our stomachs had a few hours to digest our Thanksgiving lunch, it was time for dessert. My camera stayed in my purse for the rest of the day, but I had a piece of carrot cake and a slice of pumpkin pie… And then we ate everything again for dinner. It's safe to say I did not go to be hungry on Thanksgiving! Phew!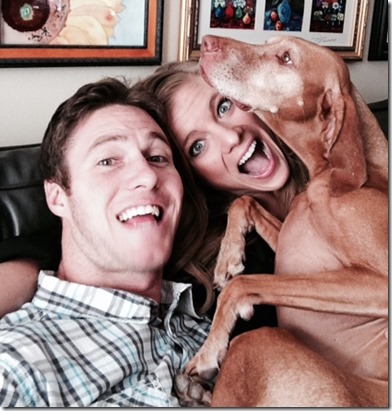 (Sadie was feeling especially grateful for shadows and light reflections on the wall on Thanksgiving.)
I hope you guys had a great weekend and were able to spend some time with family and friends. Enjoy the rest of your Sunday!