I know this may sound a little lame, but Ryan and I have a good time running errands together. Yesterday we spent the day out and about in Ocala and ended up discovering the biggest pizza in town in the process. Not a bad way to end the day!
Our first errand took us to Plato's Closet, a clothing resale shop. I took a cue from The Happiness Project and went through my winter clothes earlier in the week to clear out sweaters and other warm-weather gear that I didn't wear this season. We were told it would take them 45 minutes to go through my stuff and since Plato's Closet is located in a strip mall, Ryan and I had no trouble wasting time while we waited.
While Ryan got a haircut, I browsed around in TJMaxx. You know I never struggle to find things I like in that store!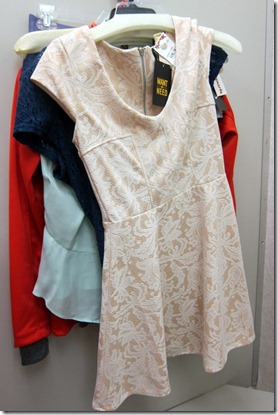 Isn't that dress adorable? Sadly it looked 10 times better on the hanger than it did on me, so it was a no-go.
In the end, I bought a navy lace top that I thought was really cute.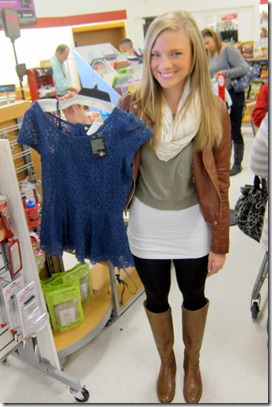 And some chocolate!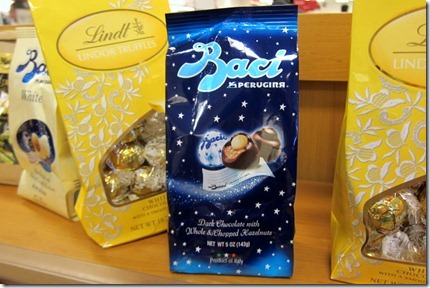 My family and I fell in love with Baci chocolate when we were in Italy a couple of years ago and I couldn't resist. Chocolate and hazelnut is a winning combination in my book!
When we popped back into Plato's Closet, I was pumped when they offered me $30 for my clothes! I usually feel lucky to get $10, so $30 felt like a big-time score.
Before heading home for the evening, Ryan and I had a Groupon o use and stopped into Brooklyn's Original Pizzeria.
My meal began with a Greek salad.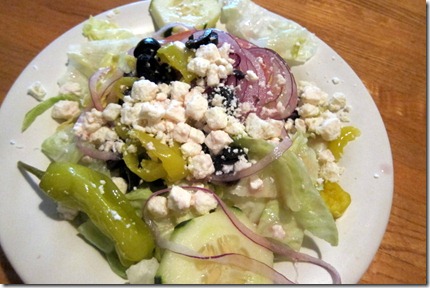 And then the feast began.
Check out our pizza!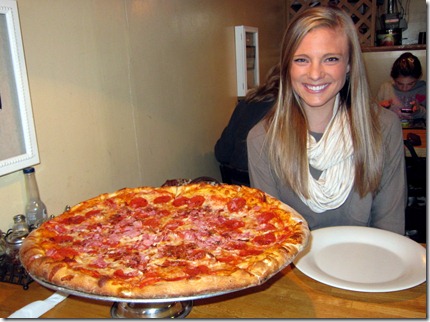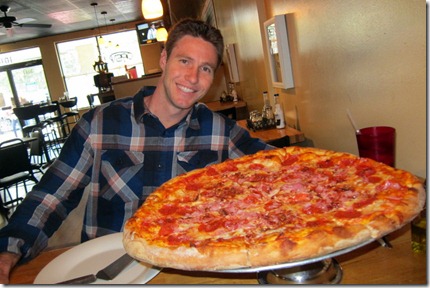 It was massive and absolutely delicious.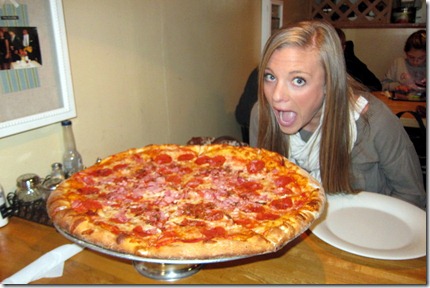 We also ordered some wings in Brooklyn sauce that I surprisingly liked an awful lot! When it comes to wings, I'm usually rather indifferent, but these were fantastic!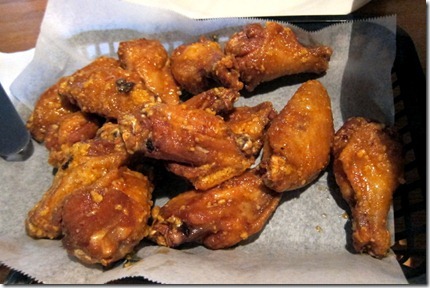 I ate two and a half pieces of pizza and a bunch of wings and went home feeling full and happy.
A simple Saturday!
I'll be back soon with a race recap of today' trail run. It was a blast!
Question of the Afternoon
Is there a place that sells giant pizza around you?
When I was in college, Lazy Moon was the go-to place for GIANT pizza!