My expectations were pretty low for tonight's hotel dinner. The menu read "stuffed peppers" which made me immediately think we'd be eating soggy peppers stuffed with sub-par rice.
I was right about the soggy peppers, but the stuffing was actually quite tasty!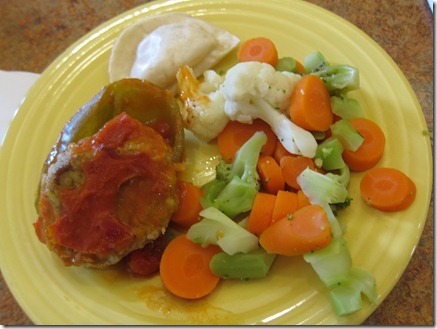 I know it doesn't look like much, but I promise it tasted better than it looks. The pepper was stuffed with ground beef and rice and topped with tomato sauce. I ate it up… except for he soggy pepper. (If you're looking for a yummy stuffed pepper recipe, you may enjoy my version of chicken 'n' veggie stuffed peppers.)
The vegetables on my plate went untouched. The texture was off and they were basically flavorless. Pass.
Dinner also included perogis stuffed with potatoes and cheese and warm rolls.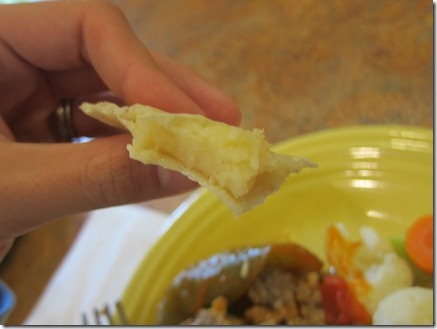 I love perogis and also went back for more of those bad boys.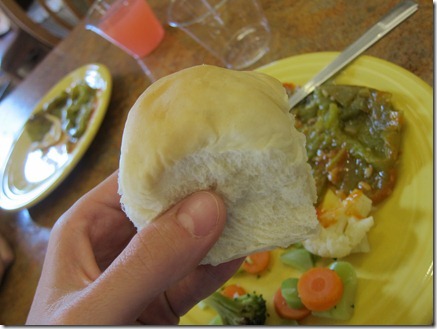 I ate one roll with dinner and grabbed another one to enjoy as we walked back to our room. I'm a sucker for warm, doughy bread.
The Cheerleader Who Never Was
After dinner Ryan said he wanted to get out of the hotel, so we drove about 15 minutes to a nearby park with a two-mile hiking trail and walked and talked.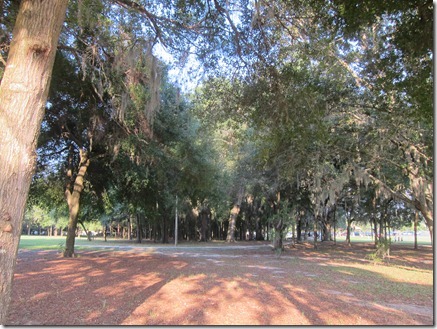 There was a group of young cheerleaders practicing nearby and Ryan asked me whether or not I ever wanted to be a cheerleader.
I then told him the story of the one and only time I tried out for my high school's cheerleading squad my freshman year. I remember being bored during the time we were supposed to be learning the routines and zoning out a bit and just following the steps of the girl in front of me.
Unfortunately during the tryouts themselves there was no girl in front of me to follow and I was completely lost. I freestyle danced as the other two girls trying out with me in my small group danced in unison.
And so ended my cheerleading "career."
Ryan found this story quite hilarious and we started talking about all of the teams we wanted to be on but never quite made the cut. Ryan went to a small high school where there weren't really tryouts for teams, so his stories were few and far between, but as we got to talking, I realized that nearly every sports team I tried out to be on, I didn't make!
How depressing!
Basektball? No. Cheerleading? No.
Thank goodness for no-cut sports teams!

Dessert
The other day Ryan went out to lunch with some of his coworkers and came home beaming, telling me he discovered a frozen yogurt shop in Ocala!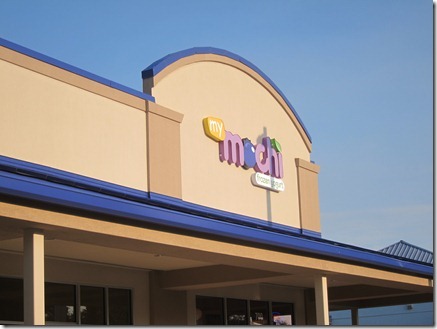 We swung by Mochi on the way home from the park.
Inside the place was a madhouse! The environment was almost stressful because there were so many people and crazy kids running around.
Plus, the flavors were not the best. They were nearly all fruity and I am a chocolate, peanut butter, white chocolate or mousse kind of girl.
There was one self-serve swirl of chocolate and dulce de leche flavors that were decent, so we filled up a cup to share.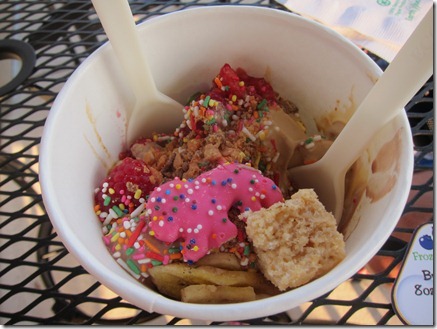 I'm sure we'll be back because neither of us can resist fro yo, but I sure hope our next experience is a bit better. I miss Orlando fro yo!!
It's a little after 8:15 p.m. now and that means So You Think You Can Dance is on. Time for me to watch these dancers rub their flexibility and rhythm in my non-cheerleading face.
Question of the Evening
Did you ever try out for something and not make the cut?