We're officially all moved in!!!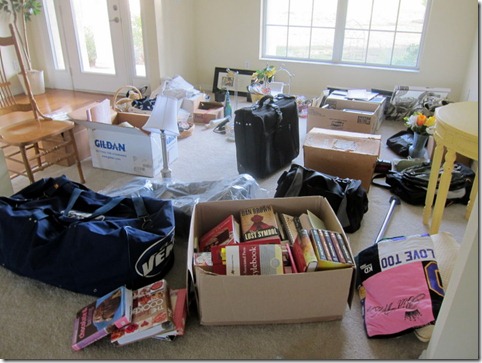 Now the unpacking and decorating can commence!
Honestly, I don't even care that our house looks like two big storage units threw up in it. I'm so happy to have all of our stuff in one place. It feels like we've been moving for-ev-er and I'm so glad we're done.
A couple of furniture pieces didn't make the move and we're giving some furniture to my sister, so we have quite a bit of furniture shopping ahead of us. Today we're heading to IKEA to outfit my home office with the furniture I fell in love with last Friday. I LOVE IKEA, so I'm looking forward to today's adventures.
Workout
Our workout for the day was a mini milestone.
Ryan and I tackled the first long run of our half marathon training plan for the Savannah Rock 'n' Roll half marathon! (I suckered Ryan into running the race with me. He's just going to be doing the long runs of my training plan though.)
We ran 6 miles together with Sadie.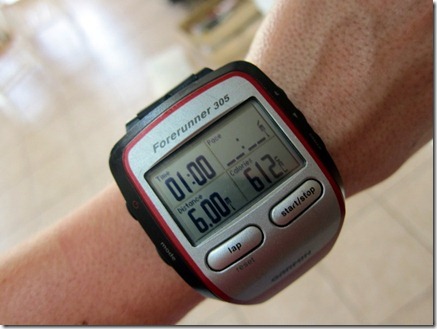 I love family fun runs! (<—Another old post from the PBF archives… from the first month I started blogging!)
I am planning to detail my half marathon training plan on the blog next week but I want to give it a little more thought before posting it on the blog. (I previously posted by Chicago Rock 'n' Roll half marathon training plan on the blog before in case you're interested.)
Our long run today was actually a great one. I feel like I've lost a lot of my running mojo lately, but the weather this morning was surprisingly cool which I think helped us bang out 6 miles without feeling like we were going to shrivel up and die.
Breakfast
After showering, it was breakfast time!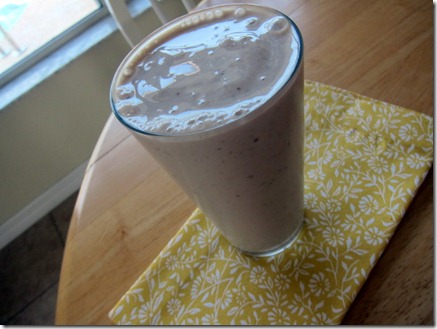 I made us banana blueberry vanilla smoothies by combining the following (for one smoothie):
1 c. milk
1.5 large frozen bananas
1 c. blueberry yogurt
1.5 scoops vanilla protein powder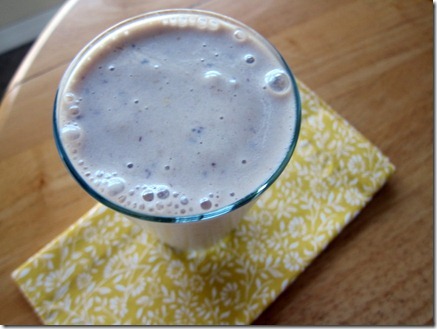 Deeelish.
Off to go blow dry my hair before heading to IKEA. This will be my first time blow drying it since I got my first salon haircut last Saturday (I let it air dry and pulled it back all week), so I'm hoping it looks okay!