My post-work routine felt back to normal this evening!
I took Sadie on a nice long evening walk, only my sister stepped in for Ryan as my walking buddy.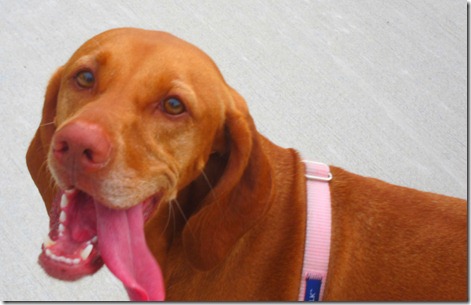 Taking Sadie for a walk does just as much for me as it does for her. I love walking after spending so much of the day in front of a computer. It feels so nice to get outside and stretch my legs.
My sister and I walked Sadie along Tampa Bay and walked in front of the Vinoy hotel and along the marina for a good hour.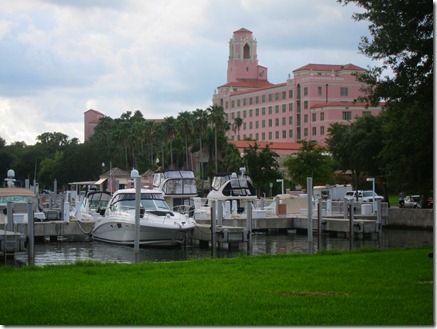 The Vinoy holds a very special place in my heart because something pretty fantastic happened there last October.

Dinner
Once we were done with our walk, we headed home and arrived just after my mom got back from her evening Jazzercise class. We all got to work in the kitchen and made a fantastic dinner.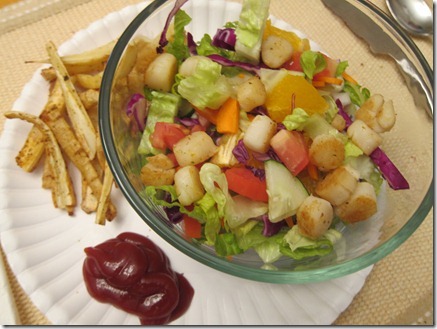 Dinner tonight included a chopped salad topped with sautéed scallops paired with parsnip fries that I made the same way I make my turnip fries.
I topped my salad with a pomegranate dressing that was perfectly sweet and delicious.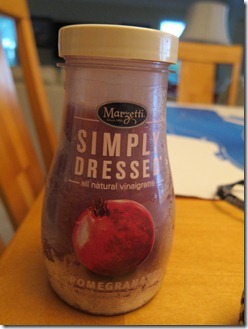 I think someone was a little jealous of our meal.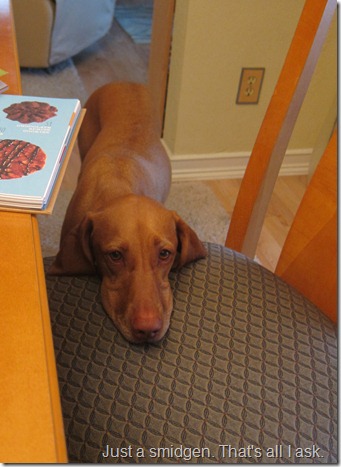 Dessert was half a bag of Raisinettes. Mmm.
I must say that being back with my Sadie girl and actually eating real vegetables with dinner makes me feel so much better! I only wish Ryan could've been with us tonight. Not too much longer!
Off to hopefully finish packing my suitcase for my trip to Philadelphia in the morning. Packing, I loathe you.