Ryan headed out of town last night and won't be back until Sunday (he's off to Las Vegas with some of his best friends) and when Ryan first talked to me about his Vegas adventure I immediately had the idea to plan a mini family girls' weekend with my mom and sister. Thankfully they were both immediately interested and kindly drove all the way from Jacksonville to Charlotte to spend time with me, Chase and Sadie this weekend. We have a lot of random stuff on our itinerary for the weekend but first my mom and sister are both dying to come to Gymboree with me and Chase this morning, so that's where we are headed to kick off the fun!
But before I get too ahead of myself, let's dive into your usual Things I'm Loving Friday blog post where we all chat about what we're loving most each week. As always, I'd love to hear a little bit about what's making you smile right now in the comments section.
I hope you guys have some exciting plans on your calendar for the weekend ahead or that you take things easy and relax at home if that's what you need most right now. (<—That always sounds heavenly to me!) Have a good one!
Things I'm Loving Friday
Wednesday's Killer Cardio BBC Workout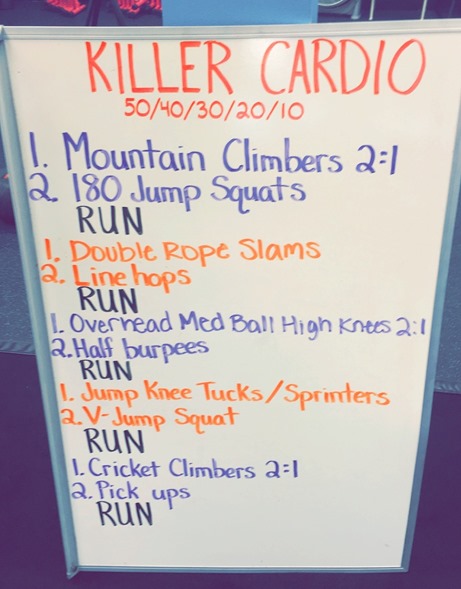 Another killer cardio workout at Burn Boot Camp occurred on Wednesday morning and it was fantastic! I looooved the format and wanted to share it with you guys, especially those of you out there who work out with a buddy since it was a partner workout!
To complete this workout, partner one was the counter and would do the first exercise in each pair while partner two did the second exercise. Partner one would complete 50 reps of the first exercise while partner two did the second exercise for as long as it took partner one to finish their 50 reps. And then the partners would switch… So partner two would complete 50 reps of the first exercise while partner one did the second exercise. This went on for 50 reps, then 40 reps, 30, 20, 10 and then both partners ran outside for a minute or so before coming back inside and moving onto the next exercise pairing. It was a great workout and my friend Carrie and I had a blast working our way through it!
Simple Throw-It-Together Dinner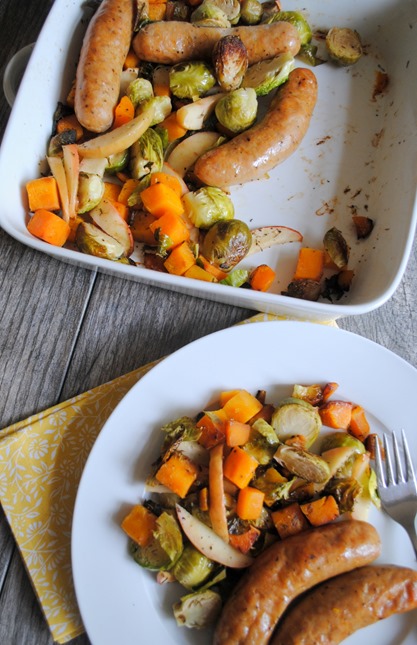 On Wednesday night, I made a simple throw-it-together dinner that I wanted to share with you guys! All I did was toss 2 cups of cubed butternut squash (I bought it already prepped from the grocery store), 2 cups of brussels sprouts and 2 sliced apples in olive oil, salt, pepper and dried thyme before placing a few mild chicken sausage links on top and baking everything at 350 for an hour. It was such a tasty set-it-and-forget-it dinner. Easy dinners for the win!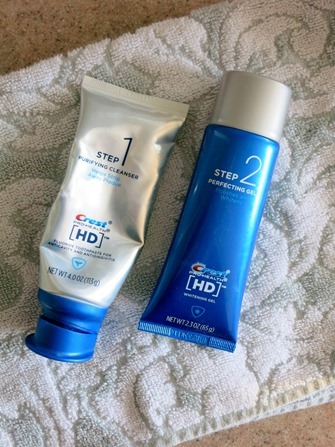 Maybe I'm being overly paranoid, but I swear ever since I started drinking coffee like it's my job (thank you, baby Chase), I feel like I've noticed stains on my teeth developing faster. I've been making an effort to circumvent perpetually yellowing teeth in two different ways. I already told you guys about my first one – I've been using my Koffie Straw daily! – but the second one is using Crest Pro-Health HD toothpaste every so often when I need a little extra help.
I first discovered it when I was pregnant and looking for ways to whiten my teeth that didn't involve white strips (everything I Googled said to play it safe and steer clear of whitening strips while pregnant) and truly feel like this toothpaste works. I honestly see a noticeable difference every time I start using it for a couple of days in a row. I don't use it as my primary toothpaste (it's $12 so quite steep for regular toothpaste), but I do like to break it out whenever I want to whiten up my teeth a bit! Just wanted to share this here in case you're looking for ways to whiten your teeth but aren't a big fan of whitening strips.
Moving My Diffuser Into My Office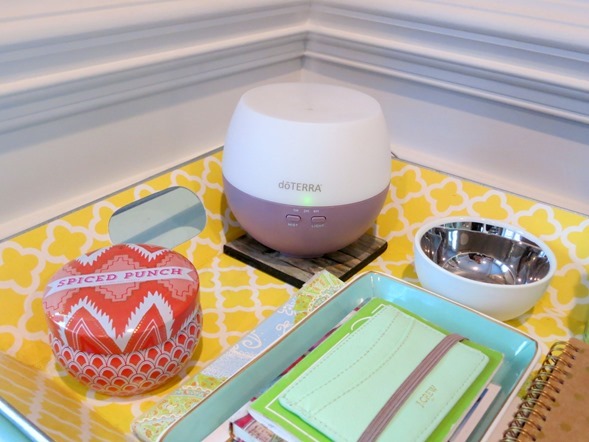 I got a doTERRA diffuser for Christmas after falling in love with the smell of OnGuard essential oil blend at Burn Boot Camp. I kept forgetting to diffuse the oils I have due, in large part, to the location of our diffuser at the opposite end of our living room. Earlier this week, I moved the diffuser into my home office and have been diffusing wild orange essential oil every day since. Having my diffuser closer to me was apparently key for me remembering to actually use it. I know nothing about essential oils and what they're really supposed to do (though I do think they're intriguing), but right now I'm simply loving the citrusy smell of the wild orange oil in my office every day!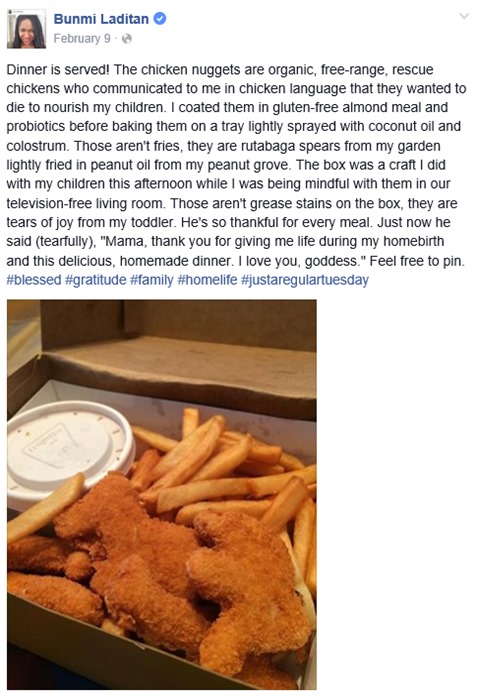 I know I'm probably WAY behind on the Bunmi Laditan fan club bandwagon, but I recently discovered this hysterical woman and could not stop laughing as I made my way through her Facebook page. I am pretty sure I am just now finding out about her because I'm a new mom and she just wasn't on my radar before, but if you need a good laugh about anything and everything kid and motherhood-related, you HAVE to check her out. And definitely read the comments on her Facebook posts. She's so witty and consistently makes me laugh out loud!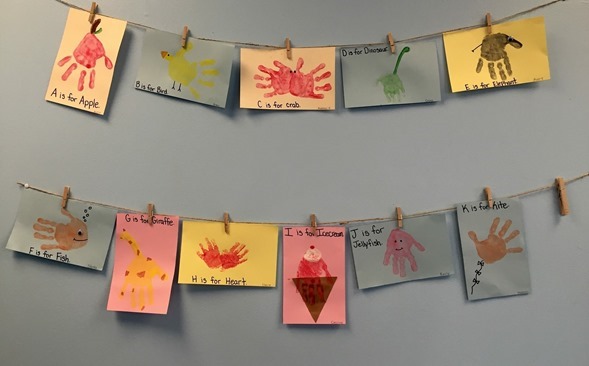 Miss Lindsey, Chase's Burn Boot Camp bff, is so creative with the kids and often does adorable art projects while the moms work out. I just had to share a picture of the handprint alphabet she's in the process of making with you guys because it made me smile! Chase's hand is claiming the "D" letter spot for "Dinosaur" which I told Lindsey is perfect since we constantly refer to him as our pterodactyl dino-baby!
Three Breakfast Ideas for Chocolate Lovers (Three delicious and healthy breakfast ideas for my fellow chocolate lovers out there!)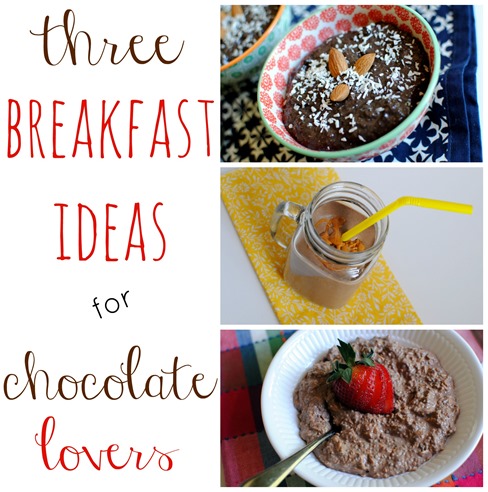 Upper Body + Cardio Workout (Work your upper body and sneak in some cardio with this sweaty workout that my sister and I did together on vacation!)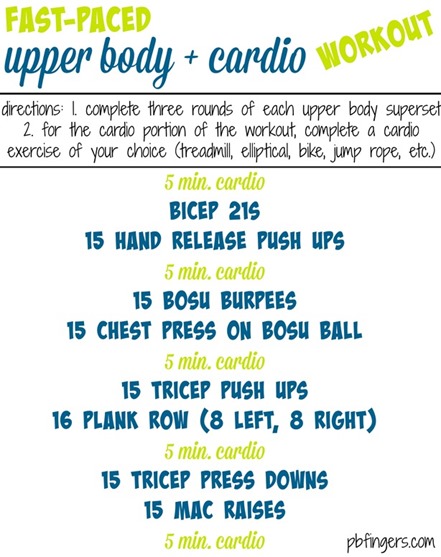 Question of the Day
What is one thing you are loving this week?
My mom and sister are here!!! HOORAY! I am so, so happy my two favorite women in the world are here for the weekend.